12 FAQs About Tattoos
It is normal to have many doubts when getting a tattoo, especially if it is your first time. As it is something that will mark your skin for your whole life, the choice can influence your career, you may regret the design.
To make you feel more relaxed when making your choice, we've collected some information for your reference. And if you are concerned about getting a permanent tattoo that much, you should try some intkells' tattoo stickers first!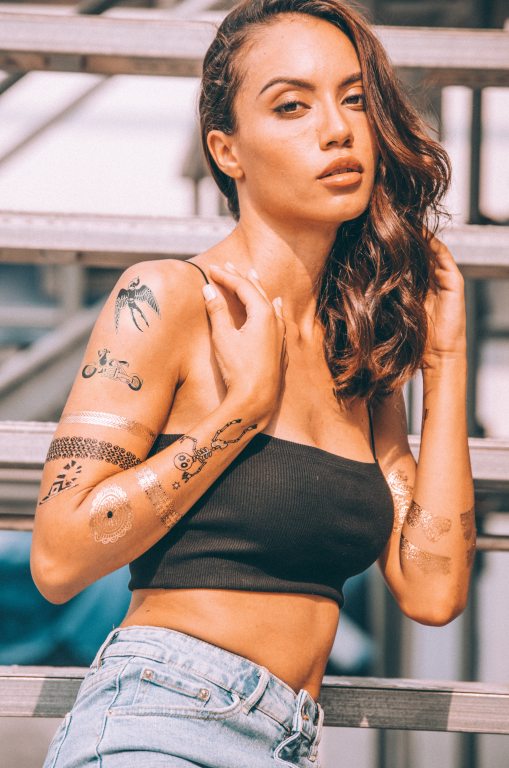 @inktells_official
FAQ1. IS IT POSSIBLE TO COVER SIGNS AND SCARS WITH THE TATTOO?
Yes. Of course, it all depends on what kind of signs and scars we're talking about. Signs that do not result in a change in texture or darkened skin color can be covered with a tattoo, except for very prominent spots.
Scars require a little more attention since we can only cover them when they are normotrophic (scars already with approximate color of the skin), which usually take around a year to lose the redness and swelling.
Of course, we are talking about deep scars that usually involve accidents or surgical incisions. Scars from third-degree burns and keloids cannot be covered with a tattoo.
FAQ2. WHY DO SOME TATTOOS FADE?
As a rule, it happens for two reasons: either the person has some degree of keloid (a "super scarring" that leaves the scar with great relief) or due to the area where the scar was.
They have parts of the body where the skin is very thin and sensitive, these parts have a greater amount of collagen to maintain its elasticity and when the pigment is inserted it is one more element occupying the space in that tissue. This causes tattoo fading easily.
FAQ3. CAN YOU SUNBATHE AFTER TATTOOING?
You can do that only after a month of tattooing. The new tattoo is a wound, a skin lesion. The superficial healing (peeling) takes a week to fall. After that period, you can sunbathe with a sunscreen of SPF 50 or higher. As for sunbathing with SPF less than 50, which I do not recommend, you need at least 28 days as it is the time necessary for internal injuries where the needle has pierced to completely regenerate.
Sunburn would be a new injury, so you'd better sunbathe only after this period has passed so as not to cause injury on an already injured spot.
FAQ4. WILL MY TATTOO BE OUT OF SHAPE IF I LOSE MUCH WEIGHT?
Yes, it can happen. Depending on the BMI and the region, deformation can be minimal. But in reality, the tattoo deforms regardless of the person's weight. The ideal is to wait for your skin to regain elasticity after bariatric surgery and only then you do the tattoo.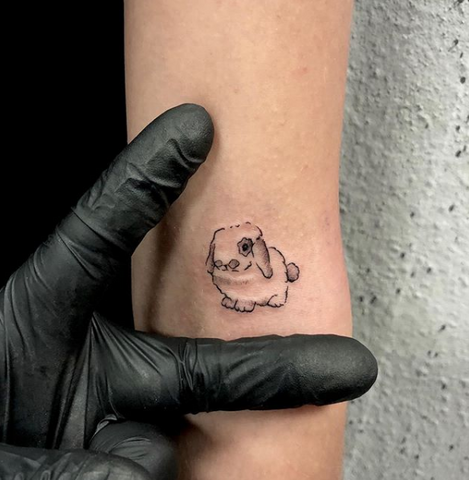 @mr_time.art via Instagram
FAQ5. I WANT TO GET A TATTOO, BUT I'M AFRAID ABOUT THE PAIN. HOW MUCH DOES IT HURT?
It depends on the tattoo location. It will hurt in any part of your body, but the intensity varies with the position of the tattoo. It is not a rule, it varies from person to person, but generally the areas that hurt the most are the hands, feet, ribs, groin, inner part of the biceps, inner part of the thighs and shins.
FAQ6. IS IT POSSIBLE TO UNITE TWO DIFFERENT STYLES (AND HAVE A GOOD RESULT), LIKE GEOMETRIC AND PHOTO REALISM?
Yes, it is possible! You can get that design, which requires the tattooist to illustrate and integrate the styles, or tattoo these styles next to each other on the body in different tattoos. Everything is possible as long as you can express to the tattooist what you want and if the professional has the ability to accomplish.
FAQ7. I WONDER IF THE TATTOO ON THE ARM WOULD BE A DISTORTION IF A THIN PERSON GAINS MUSCLE OR A LOT OF WEIGHT?
YES! Depending on the size of the arm and the tattoo design, the distortion can even be very evident.
FAQ8. DO YOU HAVE ANY CARE TO ENSURE THAT THE TATTOO DOES NOT FADED OVER TIME?
The first care is the responsibility of the tattoo artist! Using good quality pigments and not getting too deeply into the skin. The rest is up to the client who must wash and take good care of the tattoo during healing and always keep hydrated and get it covered with sunscreen when sunbathing.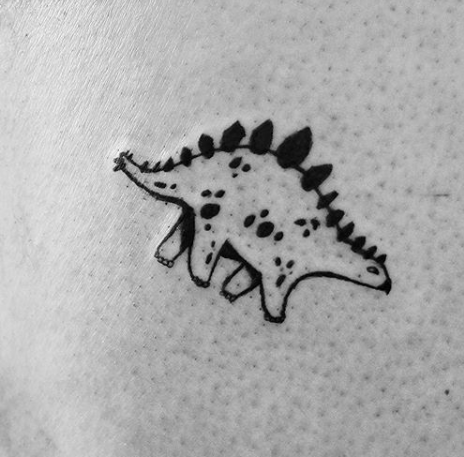 @ribine.ink via Instagram
FAQ9. HOW LONG CAN I GET THE TATTOOIST TO CATCH UP MY TATTOO FOR FREE
Each tattoo artist has different principles, but most of them are within one month.
FAQ10. DOES ANYBODY HAVE AN ALLERGY DUE TO THE COLOR?
 This is very rare. But yes, it can happen! I've seen cases where the client (not my client, but a professional friend) had an allergic reaction to the red pigment. And you see, it was not the pigment mark, since several other marks were tried and the red was rejected by his skin.
FAQ11. IS IT POSSIBLE FOR PEOPLE WITH ATOPIC DERMATITIS TO HAVE COMPLICATIONS AFTER TATTOOING?
Yes, but complications are not necessarily caused by ink. Another cause of complications may be the injury caused by perforation. And this complication depends on the degree of dermatitis and may be complicated by ink.
FAFQ12. SHOULD I PAY ATTENTION TO THE HYGIENE AND STERILITY OF THE TATTOO STUDIO?
Yes. Items used in the tattoo artist's studio include: gloves and/or hoses, masks. And all disposable materials must be put into an autoclave for sterilization.
---