Full Back Tattoos for Men and Women, Questions and Answers
Few things are more impressive than full back tattoos. Capable of turning heads wherever they pass, they can become an emblem for the lucky person who wears them.
In this article, we will see some of the most frequent doubts about tattoos on the whole back and we will try to answer them.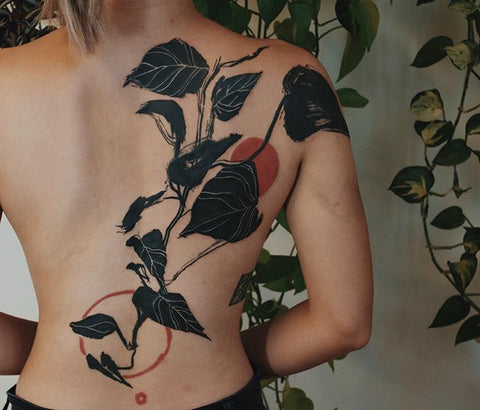 @king.moly via Instagram
How long does it take to get a full back tattoo?
The time it takes to cover your entire back with a tattoo depends on factors such as weight, the amount of back you have to tattoo (you may already have a tattoo), and the design. Even so, an average estimate states that it takes between twenty and forty hours in total.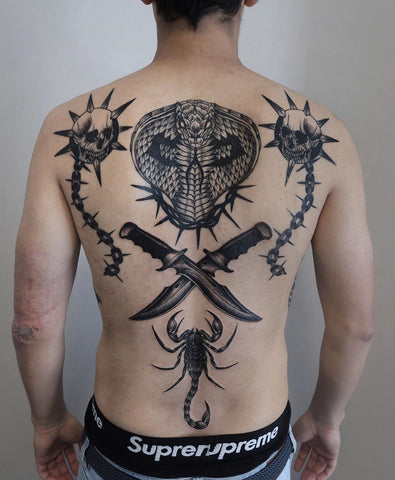 @rvddelvca via Instagram
What is the procedure for tattooing the entire back?
Although there are many types of tattoos that can be done on the fly, one of the characteristics of full-back tattoos is that they take several sessions.
This procedure is done for many reasons, all very important. First of all, doing a little bit at a time is the best way to keep the tattooist as fresh as possible. In addition, the skin tends to redden and swell, which is why it is better to limit the time so that the tattoo artist can control the final result of the tattoo.
Finally, it is also common to do different sessions depending on the touch of outlining, coloring or shading .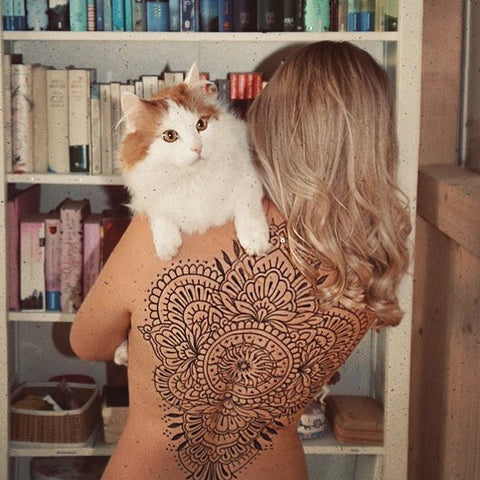 @sandraxstorm via Instagram
How much does a full back tattoo cost?
Indeed, being such a large tattoo, the price is going to skyrocket, which is not an option for everyone. The price can easily reach and exceed three thousand euros, depending on the difficulty of the design, the artist ... in any case, you should prioritize the final result so that the result is totally to your liking .
Full back tattoos are awesome, right? Tell us, do you have a tattoo like that? What design would you like to wear? Remember that you can tell us everything you want, you just have to leave us a comment!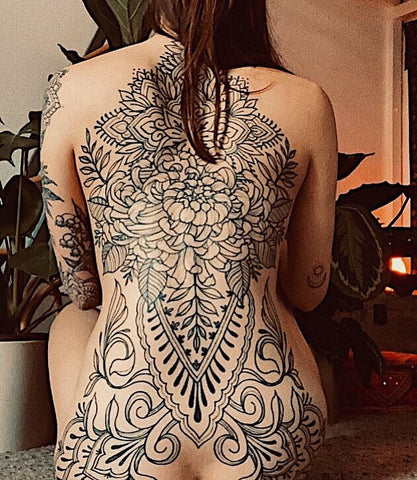 @sandraxstorm via Instagram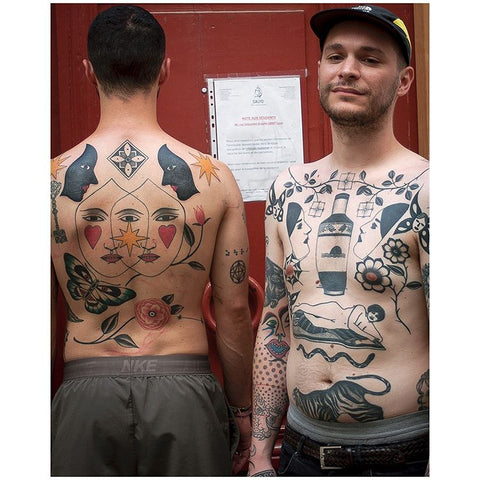 @vincent___denis via Instagram
---