HOW TO CHOOSE TATTOO ACCORDING TO PERSONALITY
How to choose Tattoo according to personality is not an easy task. You will already know that choosing a good tattoo is not easy if you do not have a clear idea. Each of us has very different tastes and expectations for our skin.
Now there are so many tattoo ideas available online that you can go crazy or crazy looking. To help you in this decision we have developed a test.  Rather, a review of all the options that respond to what Tattoo you should do according to your unique and different personality.
Tattoos, although they look good on the body, there are still some people who consider them taboo. Tattoos have their own benefits and drawbacks. However, it is the decision of each one to get tattooed and there is nothing more personal than a tattoo, that's for sure. Once the person decides to put ink on their skin, the first question that comes to mind is " What tattoo do I have? I do? ". In certain cases, they may be impressed with the tattoo that their friends or close people have. So they decide to get a similar tattoo. This happens only once in a while, people normally don't choose to get a tattoo because a friend has done it before ... or do they?
There are hundreds or thousands of tattoo options. How to choose Tattoo according to the Personality of each one of us involves many factors. It is really difficult to choose one of them. The best thing a person can do is narrow down the options to the closest thing to herself.
The four variables that we have to consider when choosing a tattoo for us:
Choosing the tattoo theme
Choose your Size
Choose the Location [ Best parts to get tattooed ]
Choose the style
The first thing you can choose is if you want the tattoo to be a phraseology, a symbol, an image or something else. A choice of these will give you a better idea.
For example, if someone wants a sentence, then they can choose from the different wording options again. The wording options can be proverbs, religious beliefs or the person's faith, names of loved ones, etc. But then they have to choose the style of the common expressions. But, if the person prefers to go for a symbol, then they have to choose one of their interests like a rose, a star, a musical note and much more.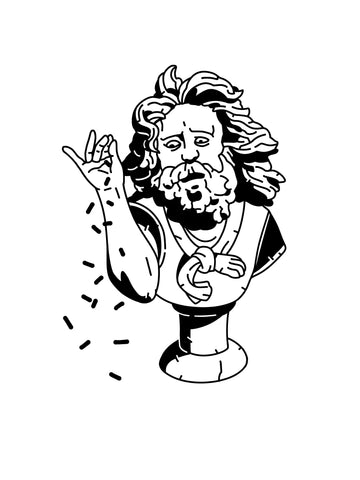 @inktells_official via Instagram
Ask yourself questions to choose your tattoo
It is important to know How to choose Tattoo according to Personality, to ask yourself the fundamental question: what the hell do I get a tattoo for? If it hurts, if it costs money it will be for a good reason. This is the reason that will decide which tattoo to get.
Some questions that the person can decide is if they want the tattoo to be large or small, in bright colors or why not in gray.
In addition, the area of the body where they want the tattoo is important as well. If you are not sure, you should ask the tattoo artist if he has any ideas, the artist will ask you some questions and from then on he will draw up a sketch of your future tattoo for your approval.
Another question you can ask yourself before deciding How to choose Tattoo according to Personality are your hobbies. In other words, what you normally do in your free time to enjoy life.
What is the most challenging aspect or fun part of your hobby or passion? If the person is interested in music, then tattoos that represent music would do.
If the person is interested in paintings, they can choose between works of art and symbols.
But nevertheless, it is really difficult to come to a conclusion. Because, some girls who would prefer to have a manly tattoo and some men would prefer a feminine tattoo.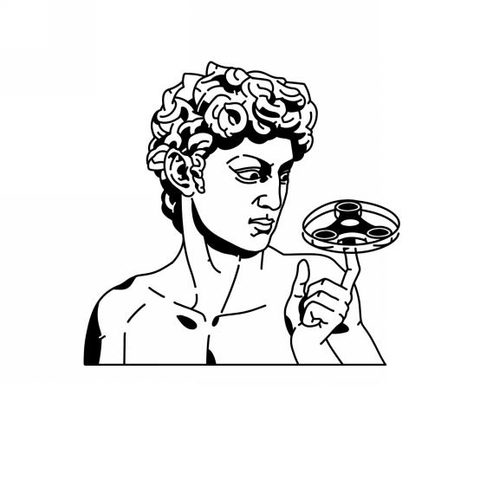 @inktells_official via Instagram
WHERE DO YOU PLAN TO GET A TATTOO?
My chest. Brave, alternative woman, you like to lead a liberal life and go out, travel and live in the moment.
My upper arm. You like tattoos and you want to give yours space, you are a strong and confident person.
My finger. Very feminine and at the same time very naughty, you like to play with the looks and it will walk you right on the edge.
My back. Beautiful, Romantic, Feminine and very sure of yourself.
My ankle . As in the previous very feminine and seductive.
My thigh. Strong womanwith a determined personality and convinced of her goals.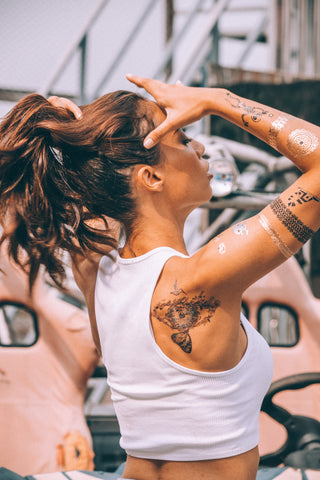 @inktells_official via Instagram
HOW MUCH TIME DO YOU WANT TO SPEND EXPLAINING YOUR TATTOO TO SOMEONE?
I don't explain it to anyone.
A while. I have a great backstory.
Why can't people interpret things for themselves?
I think I can spare a minute or two.
I'll only talk about my tattoo if they have one too.
@inktells_official via Instagram
ARE YOU PLANNING TO HIDE YOUR TATTOO OR SHOW IT OFF?
Hide it. I work in a very conservative environment. You will need a simple tattoo, but full of meaning to be able to hide it if necessary. Also choose an area ofthe body that can be covered. Discreet and elegant tattoos that will make you fall in love
Show it. I didn't do this to cover it. You are someone committed to your tastes and you like to show your personality. Risks for you is winning, so take risks and bet on something different.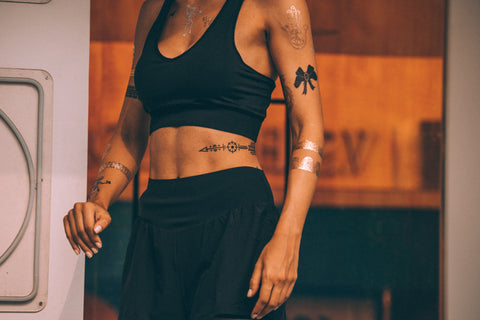 @inktells_official via Instagram
HOW BIG DO YOU WANT YOUR TATTOO TO BE?
This is another of the questions to decide how to choose Tattoo according to the Personality of each one. You have to take this factor into account. Where do you want to go with your bet on a tattoo.
Tiny, like an inch or two. You like tattoos but they are not your passion choose a symbol.
Very small. I want to be able to hide it easily. It is an intimate topic for you, choose something related to your partner or family or an important moment for you.
Small to medium. It will not be very detailed.
Medium size. Big enough to make a statement.
Quite large I want to cover most of one part of the body.
It will probably take several sessions to finish.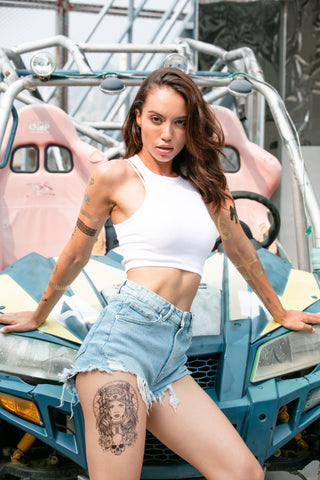 @inktells_official via Instagram
Conclusion
I hope you have found some good clues for your own design. Remember that the best adviser for your tattoo is and will always be a good tattoo artist. How to choose Tattoo according to Personality is summarized in that you choose what reflects who you are. And you have to be able to pass it on to your tattoo artist. Do not hesitate to offer him any ideas you have so that he can advise you on your design.
---