White Ink Tattoos, Their Pros, Cons and Their Cares
The tattoos white ink are also one of the most demanded options. At least, it is something more original and also discreet, so perhaps those pros that we are going to talk about begin there. But of course, every good side also has its cross or its other side, which is worth knowing.
That is why when we mention white ink tattoos, it is also necessary to know the less good of them. But if still, it is one of those ideas that you are passionate about , it does not hurt that you know how to take care of them since they are a bit more delicate than black ink. Do you want to know a little more about them?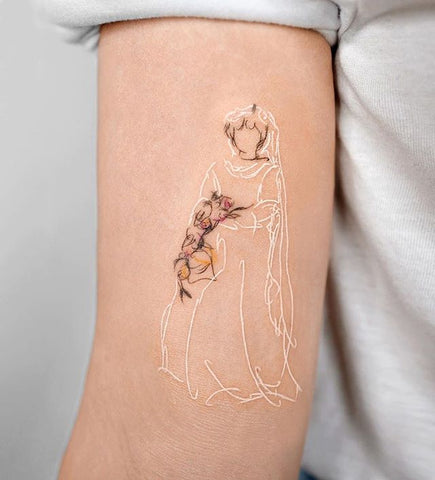 @pauline.tattoo via Instagram
What are white ink tattoos?
The truth is that his own word already says it. As a general rule, we know the vast majority of inks that are used in tattoos . But it is true that the white one always goes more unnoticed. Since it is used entirely in some tattoo designs. Leaving these as if they were scars embedded on the skin. For this reason, they are usually tattoos that go unnoticed for the most part.
Of course, it should be noted that when we talk about a tattoo with white ink it is not exactly the same that we can see in colored tattoos that complement white. Since it is made with a high quality ink and its texture tends to be thicker, since it will be the main protagonist of the design. Do you like these types of tattoos?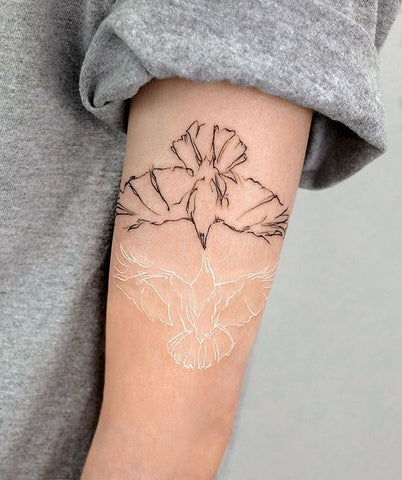 @pauline.tattoo via Instagram
Advantages of white ink tattoos
Undoubtedly, they have great advantages and one of the main ones we have is designs that go unnoticed . Not because they are always reduced in size, but because of the ink itself. So if you don't want to attract a lot of attention with them, it will be a great idea. On the other hand, it should be noted that they tend to be seen much more under ultraviolet light. Surely when you go to a pub, bar or nightclub it draws more attention thanks to its lights.
They are very natural and it is true that they can be reflected in all skin types . Although of course, the lighter ones will still go better unnoticed than the darker skins. It is an ink that many people choose for designs that denote fantasy or unique elements such as the moon or stars, as well as magical symbols.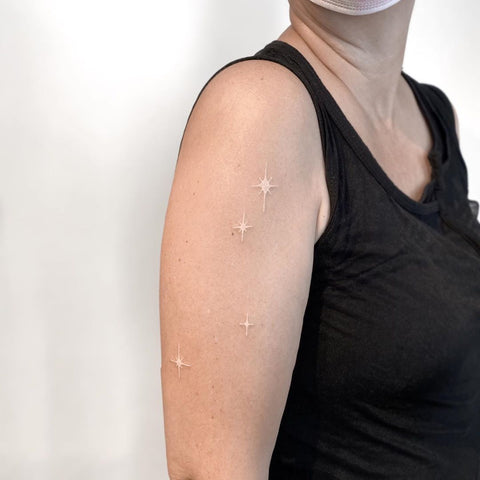 @ann_gilberg via Instagram
Main disadvantages of this type of tattoos
The truth is that when we want a tattoo, we want it for life. We know that you will be with us for a long time. But it is true that white ink tattoos are not as durable as the rest. The ink is lost and sometimes it can deteriorate and other colors appear as a yellow or greenish touch in it. This occurs because the white color is not really strong, as is the case with black ink or other colors that may accompany it, which are more resistant. You have to think that there are also people who are allergic to white ink and this can cause a rejection. In the same way, it is advised that the area where you get the tattoo is not too exposed to the sun.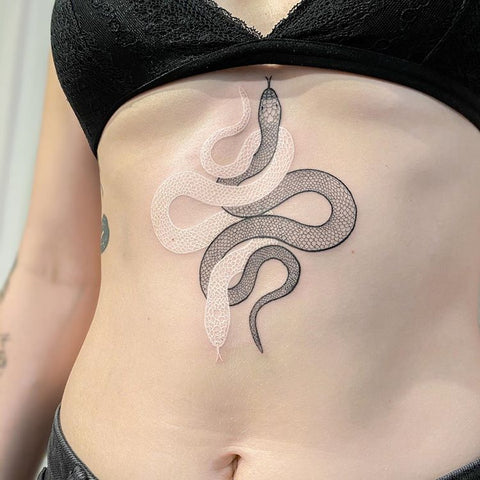 @ann_gilberg via Instagram
Always consult a professional and take care of your tattoo
It is true that it is always preferable to put yourself in the hands of those professionals who have experience in this field. For this reason, perhaps not just anyone who tattoos will work, but we must make sure that they do have a history with this type of inks. This way, before moving on to the actual design, you can check if your skin is too sensitive . Because if so, it could cause you certain subsequent allergies that we do not need or want. You always have to think twice about getting a tattoo, but when we talk about white ink, even more so.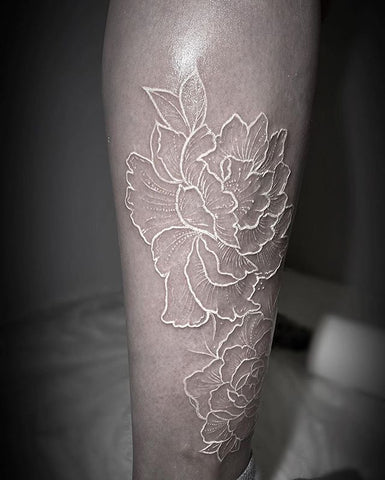 @millerblacktattoo via Instagram
How should we take care of it? Your tattoo artist will know well what type of creams to recommend, but he will surely name you those that do not have perfumes, that hydrate and regenerate, because after such a design, we are going to need it. A moisturizing skin cream is always a great idea. But as we say, you must follow the professional's instructions.
@bymosler via Instagram
---