Product Description for SEMI-PERMANENT TATTOO STICKERS
INSTRUCTIONS
1. Cut out the tattoo of choice, and remove the clear film.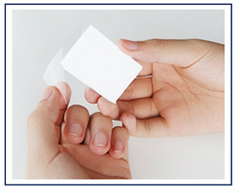 2. Place the side with the image down and wet the tattoo thoroughly with a sponge.
3. Remove the backing after 20-30 seconds.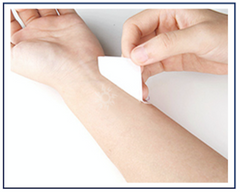 4. Gently dry off excess water on the skin with a towel, leaving the pattern layer on the skin.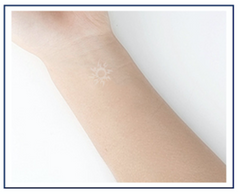 5. The tattoo will begin to develop in 12 hours.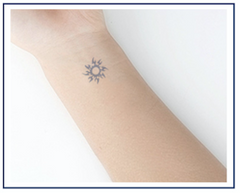 6. The tattoo will be completely developed in 24-48 hours (Development time depends on the type of skin).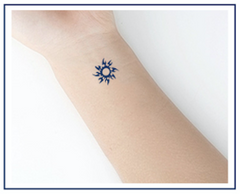 TIPS
1. Do not rub or scrub the tattoo during showers in the first 24 hours.
2. Hot or long showers will affect lasting time for the tattoos.
 REMOVAL METHODS
1. The semi-permanent tattoo will fall off with the metabolism of keratinocyte, the tattoo will fade after 10 days in general.
2. Scrubbing the tattoo with exfoliating water can speed up the fading.
 WARNINGS
1. Do not apply to sensitive skin, near the eyes or if allergic to adhesive.
2. Not recommended for children under 3 years old.
---