Product Description for TEMPORARY TATTOO STICKERS
INSTRUCTIONS
 1.Cut out the tattoo of your choice.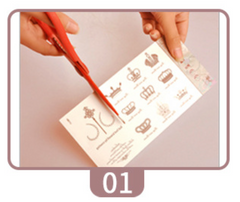 2.Remove the clear film.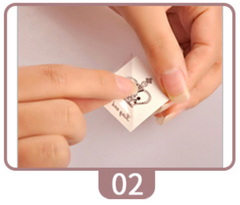 3.Place the side with the image down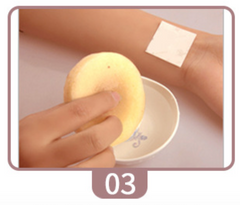 4.Wet the tattoo thoroughly with a sponge.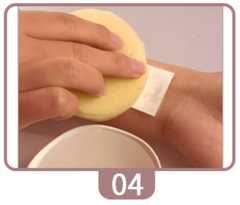 5.Remove the backing after 20-30 seconds.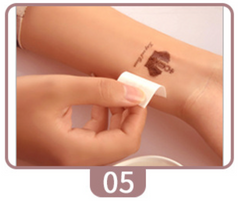 TIPS
1. Do not rub or scrub the tattoo when showering
2. Hot or long showers will affect lasting time for the temporary tattoos
REMOVAL METHOD
Remove using cotton soaked in alcohol or cleansing oil to remove the tattoo when desired.
WARNINGS
1. Do not apply to sensitive skin, near the eyes or if allergic to adhesive.
2. Not recommended for children under 3 years old.
---