Fine Anchor Tattoo Design Ideas for Men and Women
Wearing a tattoo is a sign of self-expression and an art form. And although some people may not appreciate tattoos, many artists think inking your body is a wonderful experience and a unique way to tell your life story. And actually, this is what inktells' slogan "Own Your Life Story" is talking about.
Anchor tattoos have grown in popularity not only with men but also with women. These have become a regular tattoo design today, which is absolutely not surprising. One of the reasons for the increase in popularity is that their design is quite simple but has a definite visual style. In fact, a lot of women engrave anchor tattoos on their bodies, just because it is chic and quite classy.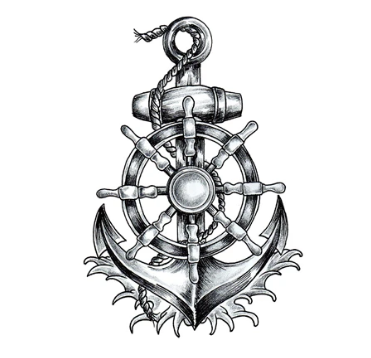 Meaning of

A

nchor

T

attoo

 Design

s

 for Men and Women
Anchor tattoos come in a wide variety and have different meanings depending on how the artists and the people who wear them interpret them. Some use the anchor as a symbol of their duty, while others view it from a more religious perspective. The basic symbolism of anchor tattoos is stability.
Think about the primary use of an anchor in a boat. It is there to keep the boat anchored to the ground despite the presence of waves and sea currents. This scenario represents stability in times of turmoil. Life can be difficult, at times or very regularly. It is completely natural to lose focus because of the unfortunate or unforeseen events that arise around us. Having an anchor in our life (not in the literal sense, obviously) can help us regain our stability and face challenges with our heads held high. Our anchor helps us to keep our feet on the ground and not to sail with contrary currents.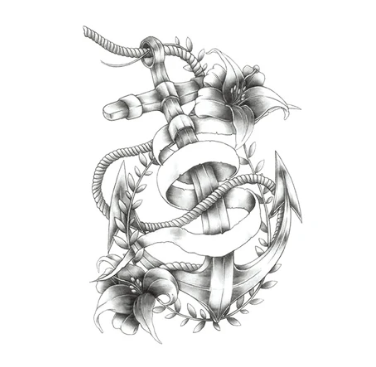 The symbolic meaning of anchor stability has its positive, but also negative sides. Because an anchored boat is a stationary boat, which can represent the inability to move forward or progress, the fact of being stuck in a place where there is no room for development or in a particular moment that does not allow us to grow as a person. The negative implications of the anchor can also represent an over-anchoring in the past, which is a tendency to be avoided. You can only hope for a bright future if you can let go of the past.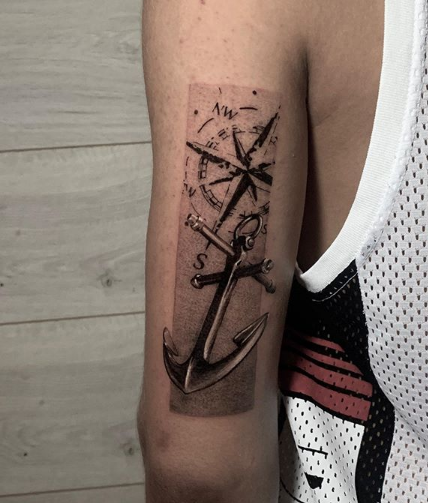 @nicola.da.lio via Instagram
The anchor tattoo is also a symbol of hope. In the past and up to the present day, weighing anchor has always been about finally being able to leave things behind to begin a new journey. It is a very important symbol in all eras because it is only when we leave our fears and anxieties, which somehow anchor us to the ground, behind us that we are truly able to move on before and start a new life.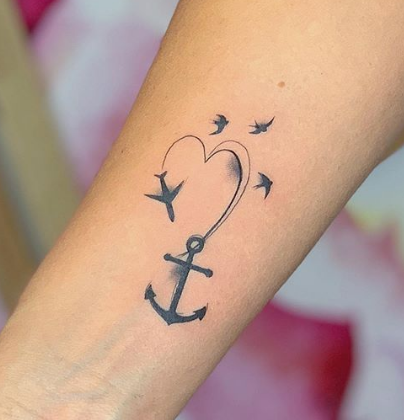 @_pinkypie_83 via Instagram
Types of

A

nchor

T

attoo

 Design Idea

s

 for Men and Women
Anchor tattoos have been around for a long time and were particularly used around 2000-2500 BC. At that time, sailors were the only ones to use this design, which was a symbol of their way of life, their passion and their concerns. However, even people who have nothing to do with the navy today choose this design.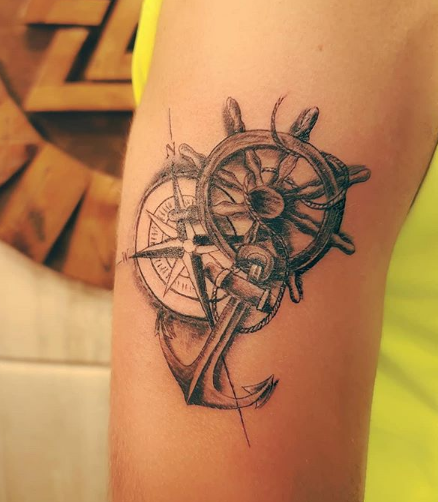 @yamen.tattoo.studio via Instagram
Here are some of the most popular types of anchor tattoos today:
It is the most common anchor tattoo design among professional sailors and among those who have loved ones in this profession. This design symbolizes the sailor's love for the sea. In the case of the military, this tattoo also represents their loyalty to their country and to the body in which they serve. These sailors often accompany their tattoo with the initials of their military corps and/or their country. Some also ask the tattoo artist to incorporate the colors of their country's flag into the anchor tattoo, to show their patriotism.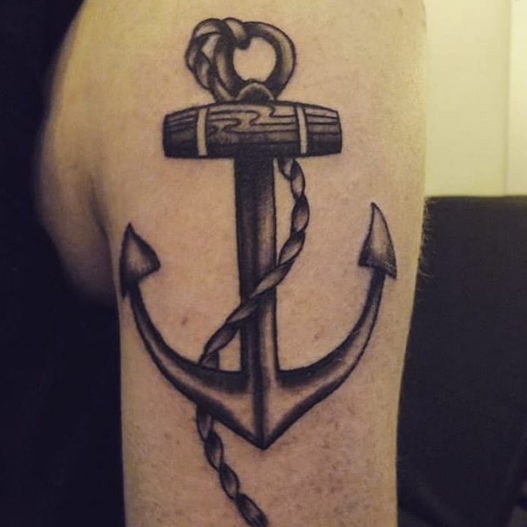 @inkcedtattoo via Instagram
Here is yet another extremely popular version of this anchor tattoo. It is a mixture of marine symbols that has also spread to all classes of the population. In the USA, this symbol is also very popular with members of the Navy, who use it as a sign of belonging to their military corps.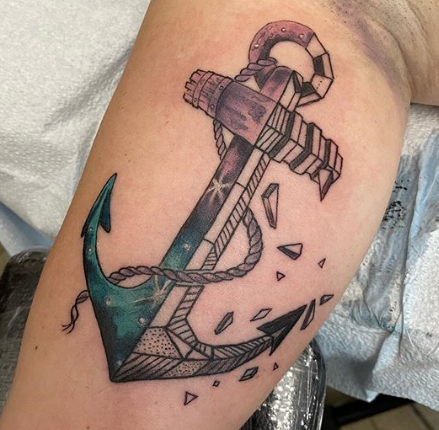 @hillmaninktattoos via Instagram
3. Eagle, Globe and Anchor Tattoo Design Idea for Men and Women
Another anchor tattoo that comes to us from beyond the oceans, but whose initial meaning has opened up to a much broader and less patriotic interpretation. The first symbol is the terrestrial globe, which represents the desire to serve the whole world. The eagle represents strength, acuteness and bravery. The anchor represents the honor and love of the sea.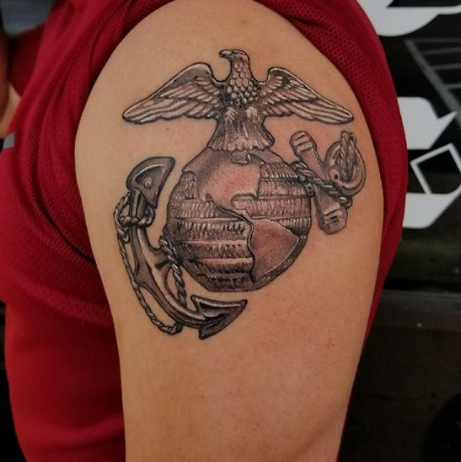 @jesse_trevino_life via Instagram
Great

Location

 for

A

nchor

T

attoo

s for Men and Women
Anchor tattoos already easily catch the eye of those around us. However, placing them in the right place can emphasize their design and make them stand out more. Men and women have different ideas of where to put their body art. Currently, the two main points to decide before getting an anchor tattoo are as much the design and color of the tattoo as where to poke it. Most people choose an area that is open enough on their body to highlight the lines of their anchor tattoo.
@dinna.tattooer via Instagram
Women prefer to place their anchor tattoos on one side of the neck, just a little behind the ears. It is a perfect part for young people who decide to get their first tattoo. And while you don't need to hide your tattoos, it can be really handy to put them somewhere that you can cover as needed.
Another good part to stick an anchor tattoo is on the back, just a little below the shoulders. The area is perfect for those who like to wear sleeveless tops, men and women alike. The result will be totally "hot and chic". If you have nice shoulders, it will highlight the design of your anchor tattoo even more.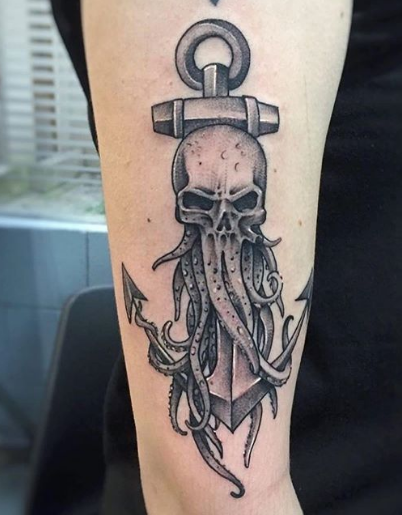 @hernan_lopez_tatuajes via Instagram
Currently, where you tattoo your own ones is entirely up to you. You can choose to put them absolutely anywhere on your body, as long as you feel good with the location you chose.
---