Fine Ankle Tattoo Design Ideas for Men and Women in 2020
The ankle is an area that is especially visible during the summer , so it is a place where some small tattoos are usually put. The surface is not very wide and you have to play with the shapes offered by the ankle to make beautiful designs. However, there are a large number of tattoo ideas available to do in this area.
The tattoos on the ankle hurt enough as it is one of those sensitive areas that make it feel much more during tattooing needle. That is why we must bear in mind that not everyone is capable of getting a tattoo on this site, although the result is great.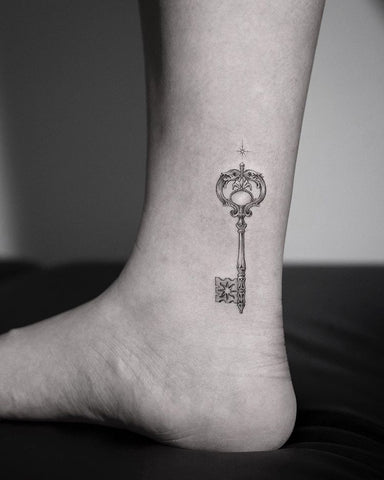 @jeon______ via Instagram
Different Types of Ankle Tattoo Design Ideas for Men and Women
Elongated Ankle Tattoo Design Idea for Men and Women
In this case we can see some tattoos that are made along the ankles, to take advantage of a design that is elongated. In this type of tattoos they are usually seen from arrows, which are straight to phrases. It is a beautiful arrangement that is also seen whenever we wear low shoes. It's not like foot tattoos, which are rarely seen, when we wear sandals.
Tattoos on the Back of the Ankle
On the back of the ankle you can also make great tattoos, which are usually elongated like the previous ones, to make them look more stylized. These types of tattoos can be the same as before but also very small tattoos and even flowers, with the elongated stem, are included. In these examples we see a tree, which tells us about a symbolism inspired by nature, and some flowers that are opening, something that symbolizes personal growth.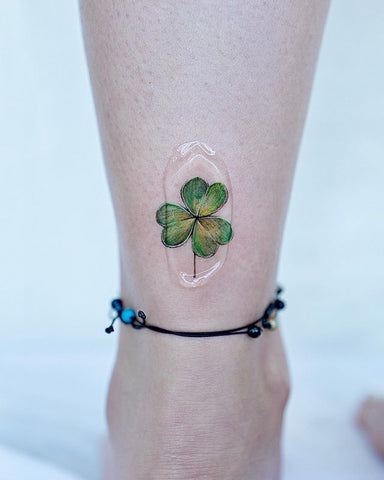 @tattooist_color.b via Instagram
Flower Ankle Tattoo Design Idea for Men and Women
The flowers symbolize the feminine world and also have many meanings depending on the type of flower chosen because they have a whole language. It is common to see them in tattoos and can be a good idea for the ankles, since they can be reflected in small and delicate tattoos. We see a plant that adapts to the curve of the ankle and a flower from whose silhouette letters start.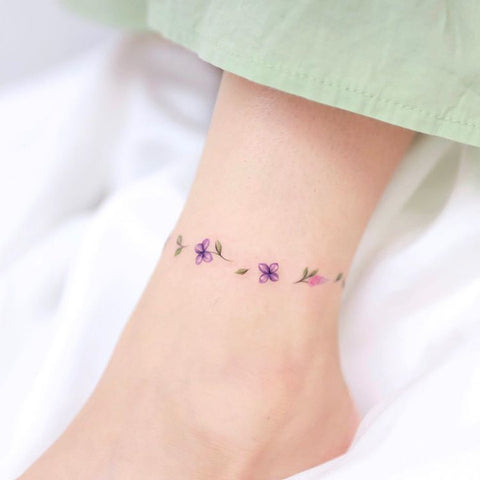 @xiso_ink via Instagram
→Cute Wrist Tattoo Design Ideas for Men and Women in 2020
→Amazing Disney Tattoo Design Ideas for Girls in 2020
Bracelet Tattoo Design Idea for Men and Women
The wrist tattoo can be a great idea to areas such as limbs. Both wrists and ankles can get this type of tattoo. There are many different ideas to create a nice bracelet around the ankle. Some are inspired by henna tattoos to make a similar design, others choose an arrow, which is a symbol of struggle and of always continuing forward. We have also seen details with feathers and even crosses.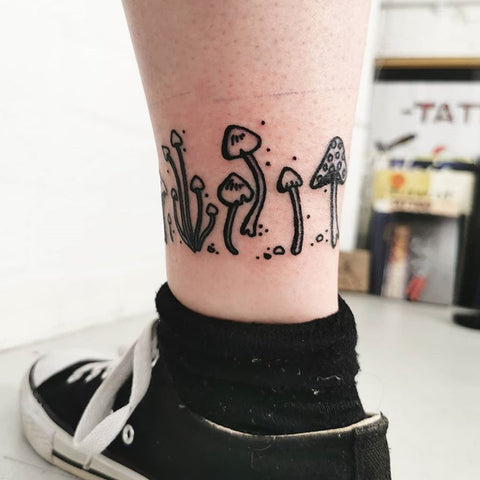 @death_lily via Instagram
Funny Tattoo Design Ideas for Men and Women
In the ankles there is not much work surface , so tattoos are usually small, some details that we want to do to highlight something we like. That is why we find all kinds of objects tattooed on them. From a turtle that can symbolize love for the sea to a funny pineapple.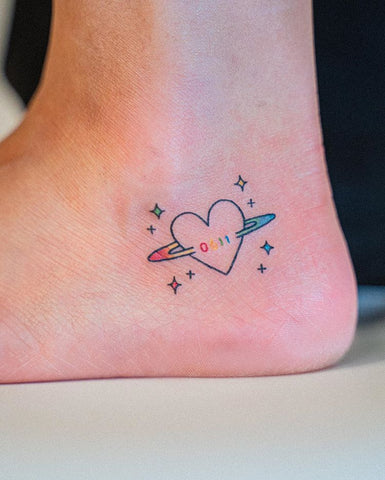 @bongkee_ via Instagram
MORE ARTICLES:
→Unique Name Tattoo Design Ideas for Men and Women
→Gorgeous Stomach Tattoo Design Ideas for Men and Women
---