Best Buddha Tattoo Design Ideas for Men and Women in 2020
The tattoo Buddha come to convey your devotion to Buddhism and, specifically, with its greatest exponent : Buddha, that plump and friendly big man with a plump ears like apples.
So, as you wait, the tattoo Buddha have a meaning related to religion and teachings that can be perfect for those seeking a spiritual design.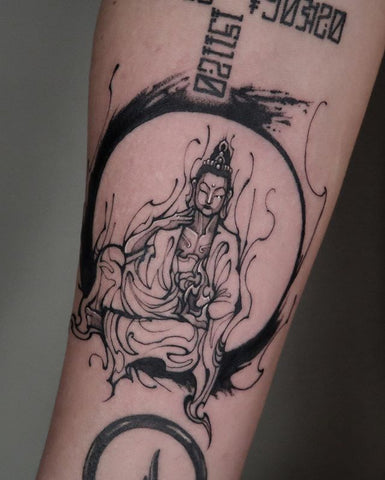 @__1.0__ via Instagram
Tattoos with Buddha: spirituality, good luck and happiness
Buddha tattoos have a reputation for attracting good luck (perhaps that is why they are such a popular design), as well as being representative of a feeling of enlightenment, wisdom, and peace with the world. Sometimes they are even used as protection, although the most common is to opt for a design that shows the Buddha at different times in his life, since one meaning or another will be transmitted.
A smiling Buddha, for example, is a design that invokes good luck. A meditating Buddha will show the deity on his way to find Nirvana. Each of these figures will have its own characteristic in the design (the smiling one will obviously be laughing, while the one meditating will probably be cross-legged).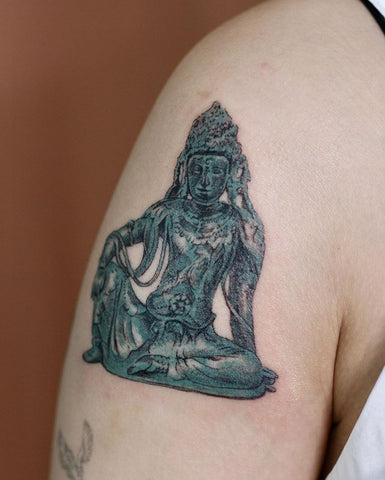 @1sle_tattoo via Instagram
GET SOME TATTOO DESIGNS FROM INKTELLS:
→Halloween Cartoon Skull Tattoo Sticker
→Halloween Zombie Scars-Footprints
→Halloween Zombie Scars-Handprints
Where do these tattoos look better?
Buddha tattoos admit a lot of different sizes that will depend on the design that you finally choose. A larger design will work better on the back, while medium designs can look great on the arms or legs. The little ones, on the wrists or ankles.
Also, if you want to get the tattoo on your back or chest, a horizontal design will work best , while on the arms or legs it is better to opt for a vertical one.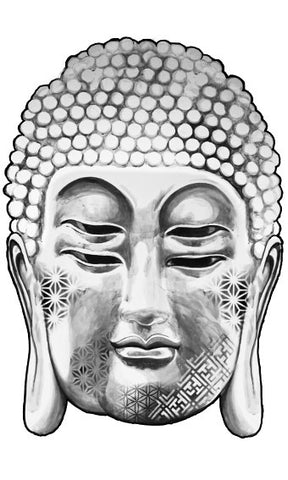 @inktells_official via Instagram
You see that tattoos with Buddha give a lot of themselves and that they will depend a lot on your personal decisions and what you want to convey. Tell us, do you like Buddha tattoos? Do you have any tattoos like these? Remember that you can leave us a comment!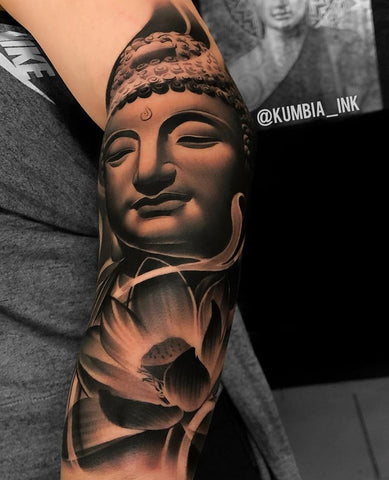 @kumbia_ink via Instagram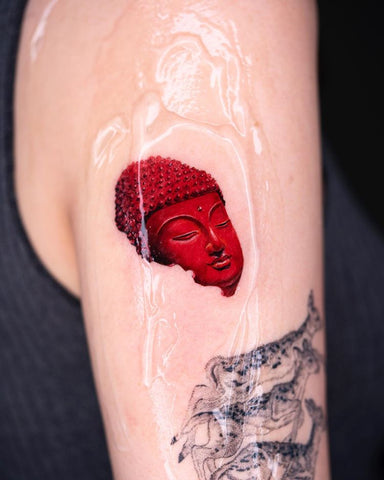 @oozy_tattoo via Instagram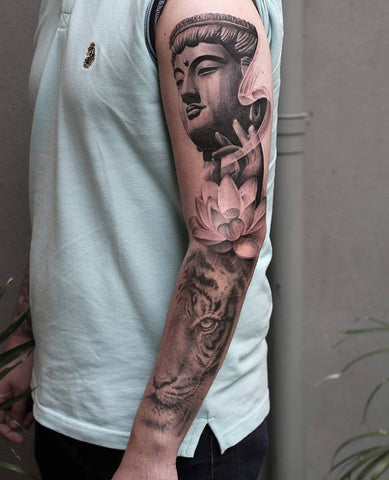 @rachaelsawtelltattoo via Instagram
YOU WILL ALSO LIKE:
→Tattoo Designs With Ship for Men and Women in 2020
→Awesome Neck Tattoo Design Ideas for Men and Women
→Creative Dragonfly Tattoo Design Ideas for Men and Women
---