Best Thigh Tattoo Design Ideas for Men and Women in 2020
The thigh area is a place where few people get a tattoo, especially since in the long run it is a place where the skin tends to sag and the effect over the years is not so beautiful. There is also the disadvantage that if we gain weight this is one of the areas that expands before, so the thigh tattoo can also be affected by a change in weight quickly.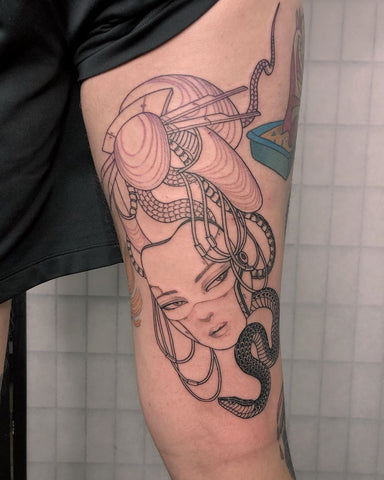 @thao.tattoo via Instagram
However, there are many people who still dare with this type of tattoos. It is an area that has enough space to make a large number of thigh tattoos and can give a daring and special look to whoever wears it. The possibilities in an area like this are almost endless, since very large tattoos can be done with ease.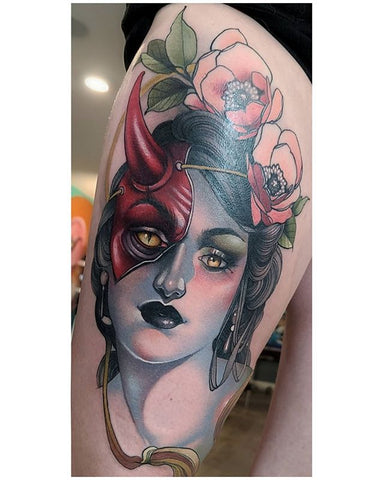 @rebeccablairtattoos via Instagram
In the thigh area, tattoos are not usually small details, because they would go almost unnoticed, but it is an area in which large tattoos are made, with all kinds of details and also with a lot of color. If you want one of these tattoos with a great extension, both on the back and on the leg it has the perfect surface. In this case we see two totally different thigh tattoos. On the one hand some delicate flowers and on the other a large skull with shadow.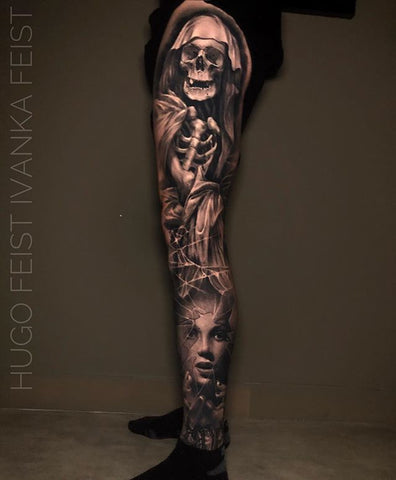 @ivankacollado_112 via Instagram
Modern style thigh tattoos can be found in many styles, since we currently have certain trends. For example, in these tattoos on the thigh we can see geometric details, which are really popular, as well as very defined animals and flowers but with fine and delicate lines. Without a doubt, these tattoos have a modern touch that we love.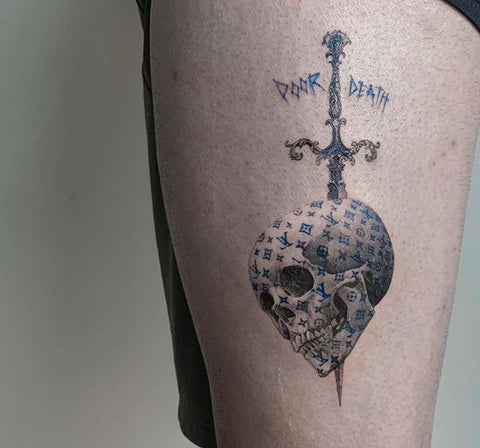 @daniel_berdiel via Instagram
Animal thigh tattoos are very common, since as we have said, they usually symbolize strengths and personalities. In this sense we can see the following tattoo in artistic style and used uv ink to specialize it.
GET MORE TATTOO DESIGNS FROM INKTELLS: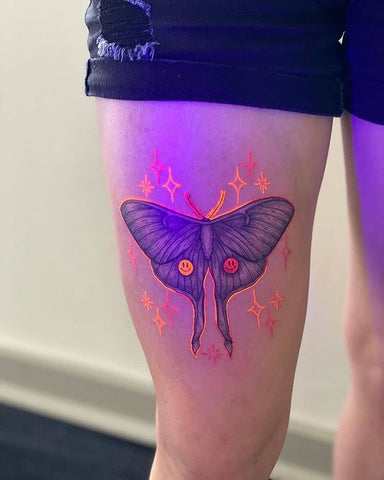 @hiphopsprayer via Instagram
Tattoos with a watercolor finish are a trend. It matters that ethereal and delicate aspect that they give off, that everyone likes so much. That is why we also see tattoos of this type in the thigh area. These types of tones that are blurred and are lowered can lead to the problem that they wear out faster than others, but with a touch-up of the thigh tattoo it will be like new.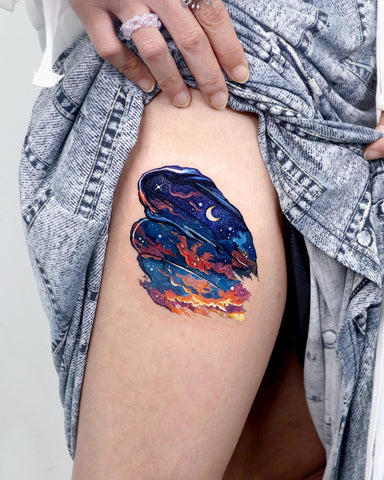 @tattooist_sigak via Instagram
YOU MAY ALSO LIKE:
→Unique Elephant Tattoo Design Ideas for Men and Women
→Awesome Neck Tattoo Design Ideas for Men and Women
→Unique Couple Tattoo Design Ideas for You
→Personalized Spine Tattoo Design Ideas for Girls/Women
---