Exquisite Diamond Tattoo Designs for Girls
Diamonds are a well-known symbol that is almost always associated with wealth and beauty. They are used as ornaments on rings, necklaces and other types of jewelry.
The word diamond is derived from a Greek word meaning "invincible." This is an exact description as diamonds cannot be destroyed. Diamonds are considered one of the most precious and sought-after stones in the world. This gives them a position as a great option for someone who wants to represent these ideals of inner beauty and courage.
The diamond symbol, which is actually a symbol constructed from the triangle and similar motifs, forms a construction of other (more complex) symbolic designs and occurs in all ages, culture, religion, and esoteric sects, as well it is a symbolic element of alchemy. But above this, what interests us is its presence in tattoos.
For the most part, the diamond symbol or the triangle symbol is a motif that is expressed in terms of clarity, ascension and wisdom. Not the ordinary kind of wisdom though. We speak of a clarity and wisdom that transcends the banalities of our everyday realm.
In ancient times it was believed that if you wore a diamond you would be protected from the forces of evil and they would give you strength to overcome your fears. The Indian diamond throne of Buddha became a symbol of the center of the universe and infinity.
Diamond Tattoos have also been linked to magic as it is rumored to have incredible magical energy. In the Middle Ages only the priests and emperors were able to use them and the legends state that Satan could not bear the vision of the light that was the soul or soul of the brilliance of the diamond.
Diamonds symbolize peace, purity, light, honesty and invincibility. When placed on an engagement ring, they become a symbol of love and loyalty.
Diamonds in tattoos and how to combine them
On the technical side there are three streams of diamond tattoos, the first the realistic diamond, the second the linear diamond and the third the old school diamond (Old School).
Numerous design elements can be added to a diamond tattoo: roses, skulls, flowers, rings, crosses, crowns, bows, candies, watches or hearts. Depending on the design we choose, the meaning can be altered. For example:
Diamond in a crown: a symbol of royalty and luxury
Diamond with wings: represents freedom, where the diamond represents material wealth and the wings symbolize letting go of materialism.
Diamond ring: it is a symbol of eternal love
Black diamond: rebellion and daring.
Diamond with roses: the love of beauty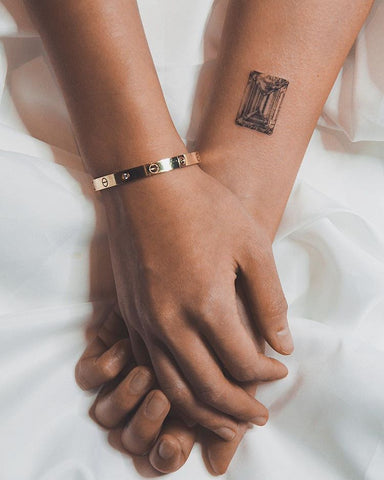 @ghinkos via Instagram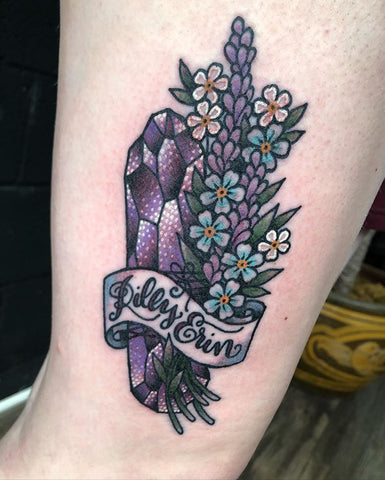 @ginnymarietattoos via Instagram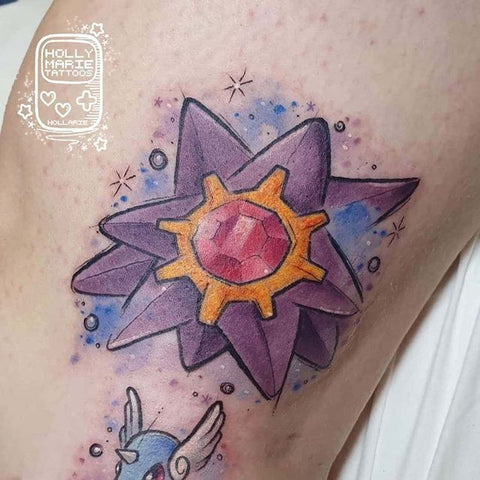 @hollarie via Instagram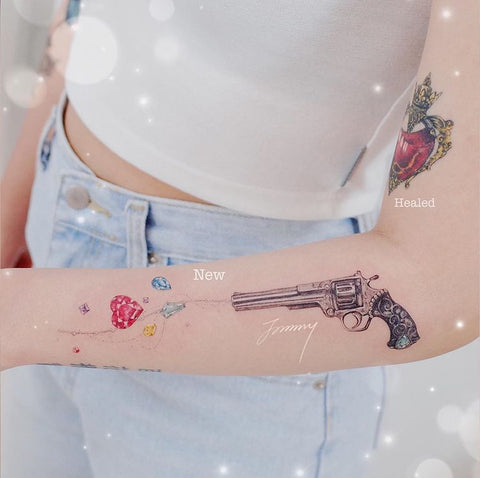 @tattooist_jammy.j via Instagram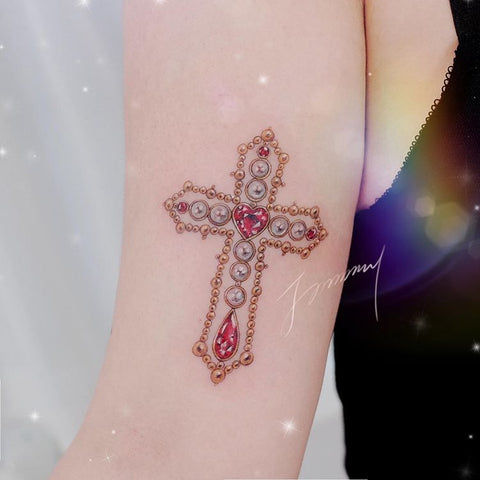 @tattooist_jammy.j via Instagram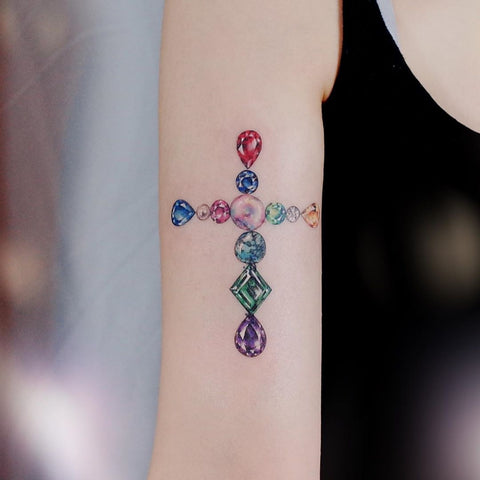 @tattooist_jammy.j via Instagram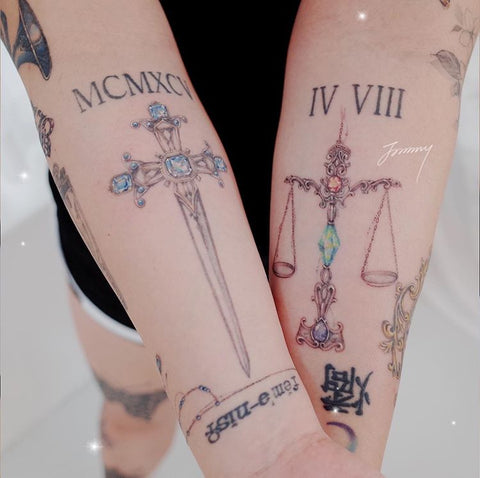 @tattooist_jammy.j via Instagram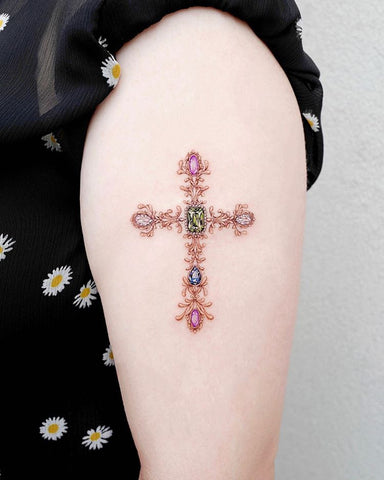 @tattooist_solar via Instagram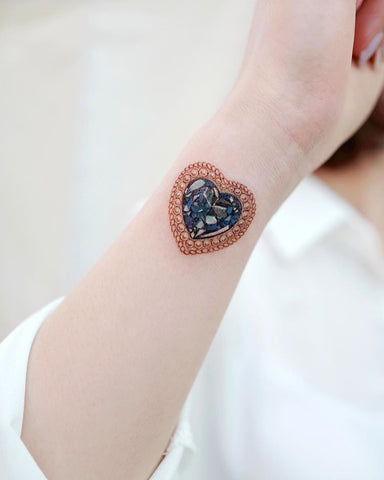 @tattooist_solar via Instagram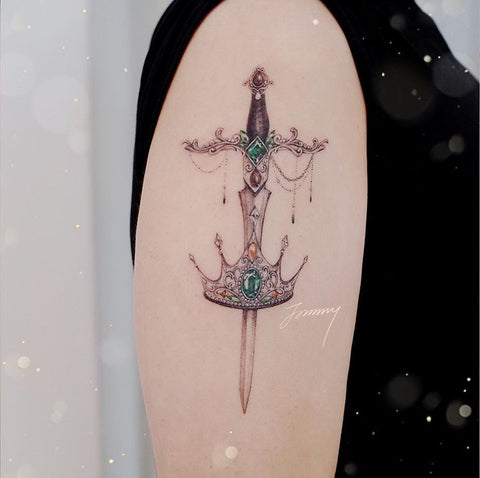 @tattooist_jammy.j via Instagram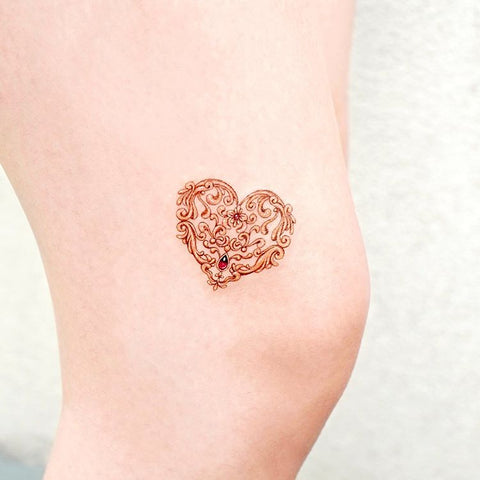 @tattooist_solar via Instagram
---