Dry Leaf Tattoo Design Ideas for Men and Women in 2020
The tattoos dry leaves are a real memory of the fall, one of the most beautiful seasons of the year. A symbol of transition that reminds us that summer is behind us and that winter will come soon and, therefore, the first snowfalls. Autumn landscapes stand out for their beauty and that is why they are a source of inspiration for many artists.
In certain countries, autumn is lived with great passion. Enjoy a good book and a cup of coffee while outside the rain takes over the city or stroll through a park where the most characteristic colors of autumn are the main protagonists. The tattoos dry leaves symbolize all this and more. That is why they are really popular with fans of the world of body art.
Just take a look at the gallery of dried leaf tattoos that accompanies this article to get ideas if you are thinking of getting a tattoo of this nature. They are designs that look really good if they are done in color, although in gray tones they are also elegant, especially if their size is moderate and the composition shows several dry leaves.
The tattoos dry leaves are very good at either the forearm and thigh, ankle or wrist. Everything will depend on the shape of the tattoo itself and, of course, its size. Its meaning will vary depending on which tree the leaf that we have tattooed belongs to.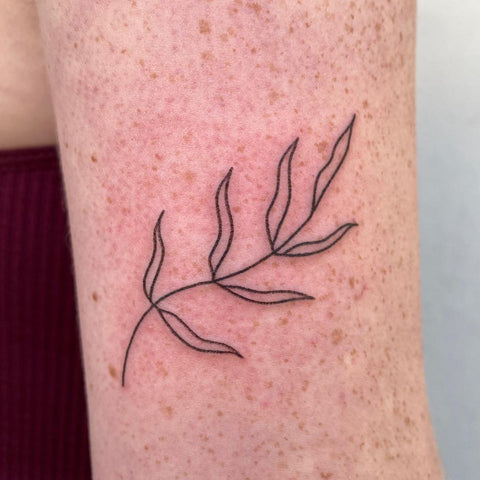 @flashypokes via Instagram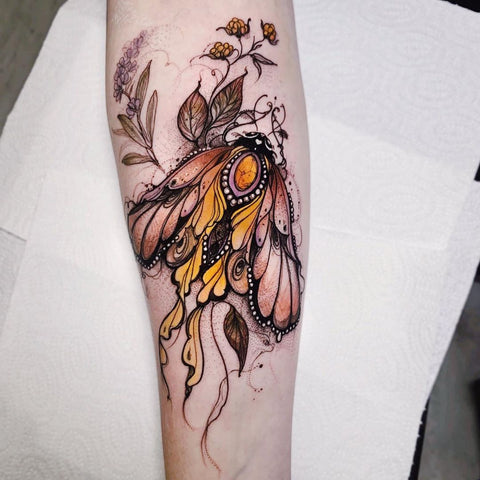 @pliszkamagdalena via Instagram
YOU WILL ALSO LIKE:
→Heart Tattoo Design Ideas for Men and Women in 2020
→Top Summer Tattoo Design Ideas for Men and Women in 2020
→Noble King Crown Tattoo Design Ideas for Men and Women in 2020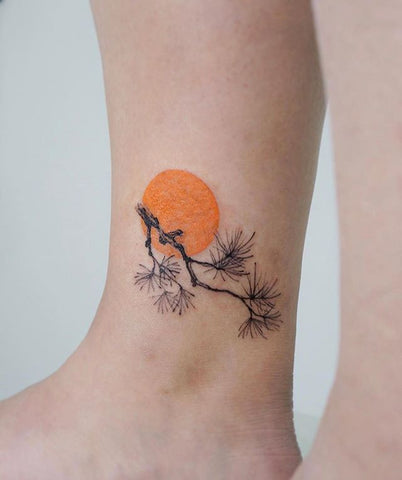 @tattooer_manda via Instagram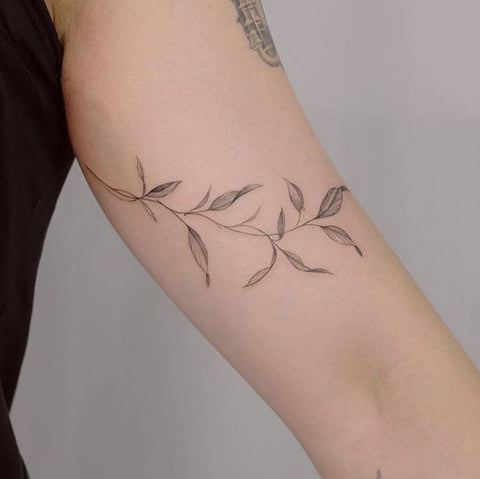 @zeetattoo via Instagram
MORE ARTICLES:
→Pretty Compass Tattoo Design Ideas for Men and Women
---