Best Dynamite Tattoo Design Ideas for Men and Women in 2020
Today, we want to focus the spotlight on these types of tattoos and go a step further by analyzing what they can offer and, above all, what is the symbolism of dynamite tattoos. Thinking of getting a tattoo of an explosive? Here you can get out of doubt.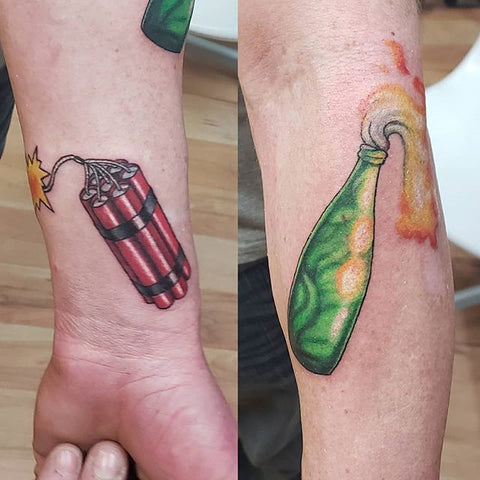 @jesmartintattoos via Instagram
We have made a complete compilation of dynamite tattoos so that you can get ideas before going to the tattoo studio. Designs of different kinds and elaborated in very diverse styles. From tattoos of a more serious cut to others that seek a certain humorous touch that reminds us of the dynamite used by certain cartoon animation characters.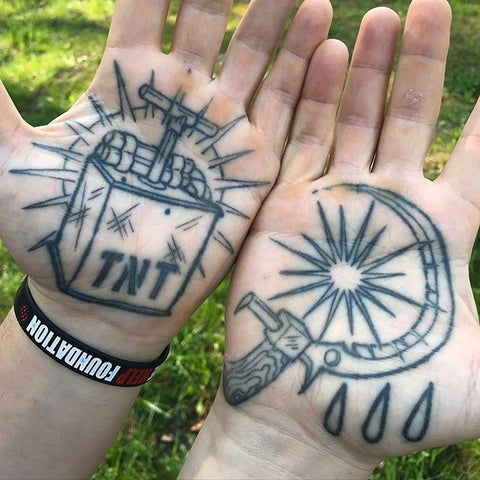 @lukeaashley via Instagram
You just have to take a look at the dynamite tattoo gallery below to find out. Although color tattoos look really good, we should not close and discard black designs either. Everything will depend on our preferences and, above all, on the place where we are going to make the tattoo. A tattoo on the arm or leg is not the same as on the chest and / or back.
GET MORE TATTOO DESIGNS FROM INKTELLS:
→Colored Simple Icon Tattoo Stickers for Girls
→Colored Handwritten Tattoo Stickers
→Colored Cute Icon Tattoo Stickers
→Colored Birds Tattoo Stickers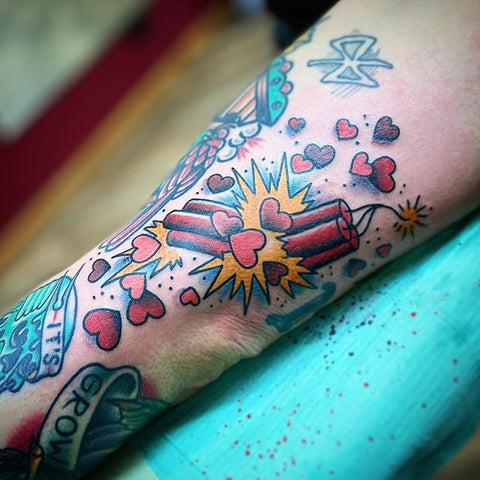 @stevesims_tattooer via Instagram
And what about its meaning? The truth is that dynamite tattoos do not have a special symbolism or meaning. However, we can highlight that those people who get dynamite tattoos can do so to reflect to the world that they have an explosive personality and that they are very impulsive people.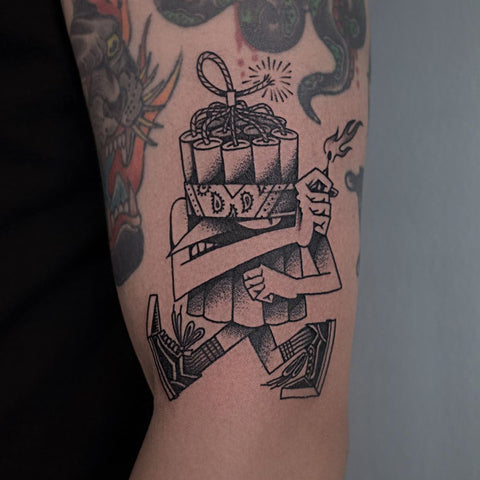 @yoonthree via Instagram
YOU WILL ALSO LIKE:
→Circular Tattoos With Drawings for Men and Women in 2020
→Unique Phrase, Word Tattoo Design Ideas for Men and Women in 2020
→Gorgeous Stomach Tattoo Design Ideas for Men and Women
→Top Tattoos Inspired by Movies for Men and Women in 2020
---