Fine Finger Tattoo Design Ideas for Men and Women/Girls
A finger tattoo is adorable and sexy, not to mention it's a great way to express yourself. However, this type of tattoo can create some problems due to the wearer. From the outside, finger tattoos are a tiny, very versatile piece of art and you can place them on the top of the finger or hide them between two fingers, to give your personality a little weirdness.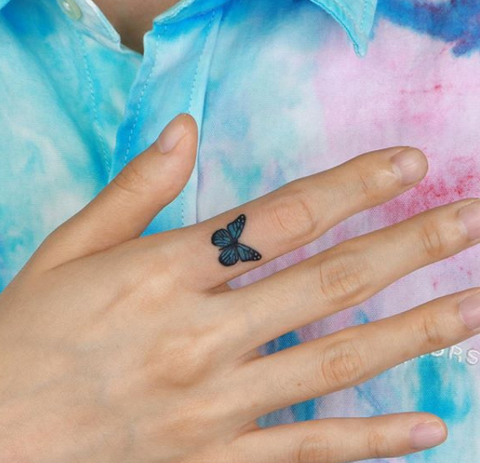 @pureum_tattoo via instagram
However, if you do a little research, you will see that this type of tattoo fades quickly and has a few other negative effect. And although several popular celebrities have made finger tattoos a current trend, there are a lot of points that you need to consider when thinking about getting a small finger tattoo or a full set of tattoos on your hand.
Sometimes you may regret that you've got finger tattoos that you can't wash off, and before you try to tattoo, you may be fond of using inktells' tattoo stickers.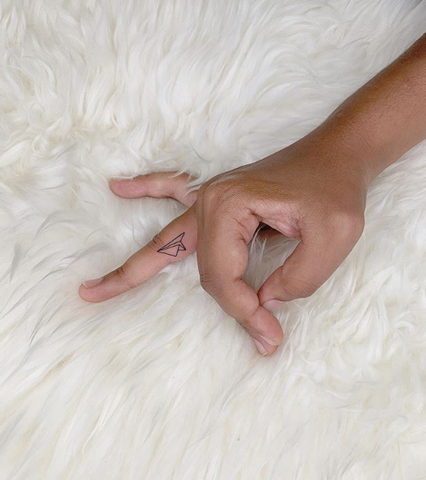 @wickynicky via instagram
Meaning of

F

inger

T

attoos for Men and Women/ Girls
When it comes to tattooing your body, finger tattoos are one of the current trends and it's not hard to see why. Everything looks better on the finger, whether it's a adorable design, cutting-edge image or important message.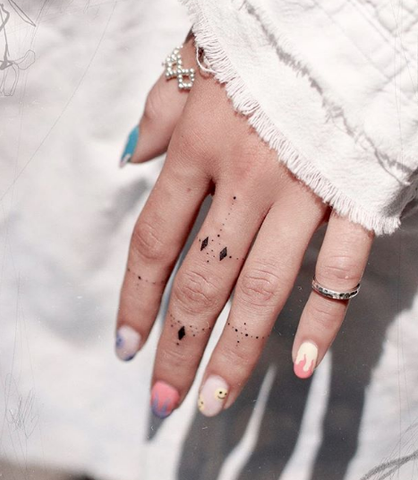 @vadersdye via instagram
Ideal Areas of Finger Tattoo Designs for Men and Women/ Girls
Tattooing on the fingers always hurt. This is because your fingers are full of nerves, and in addition, the skin is placed directly above the bone and joint. So there is no fat, not even a single muscle that could soften the sensation of the needle entering the finger. Therefore, finger tattoos probably hurt more than a lot of other parts of your body. If you want a less painful tattoo you should look elsewhere. But one of the coolest things about finger tattoos is that people generally think of them as a sign of commitment or love that can even send an important message to the world around us. To prepare yourself to endure the pain of the finger tattoo, tell yourself that it is.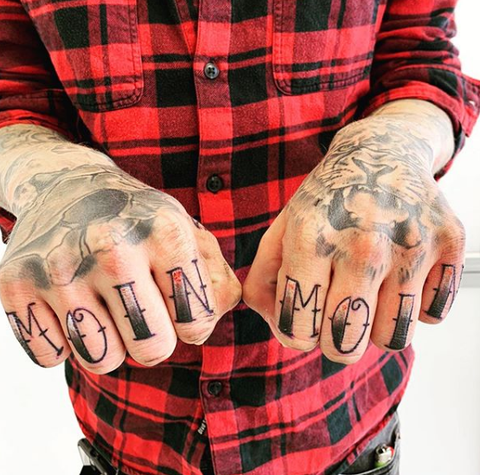 @stefandtd via instagram
Each person's finger skin responds to tattoo ink differently compared to other areas of the body. This is due to the fact that the hands are the most active parts of a person's body. How many times do we not use them to touch, to wash, or to experience the feel of the skin? The skin on our hands is thick but has no fat and is always in motion, which is why finger tattoos fade quickly.
Types of

F

inger 

Tattoo Design Ideas for Men and Women/ Girls
Maybe you have thought about getting a pair of finger tattoos to show off your sense of style? Or do you prefer to have matching tattoos done with close friends to represent your friendship? Unless you are about to get your very first tattoo done and you want to start with something small? It is also possible that this new tattoo serves to mark a personal stage in life, such as a marriage or the birth of a child. If you are interested in finger tattoos, here are some designs that you might be interested in: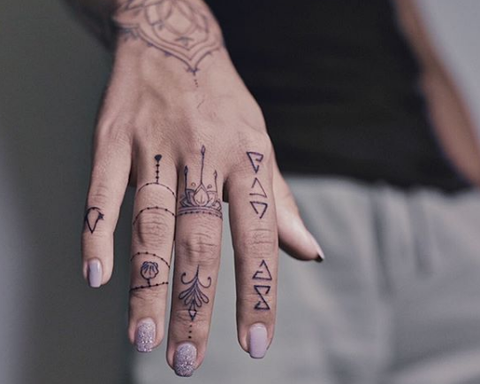 @rafa.blackbird via instagram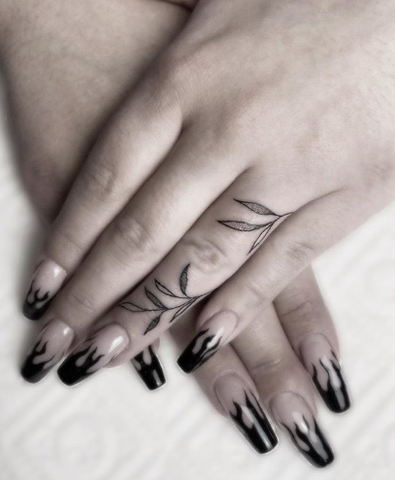 @annastella_tattoo via instagram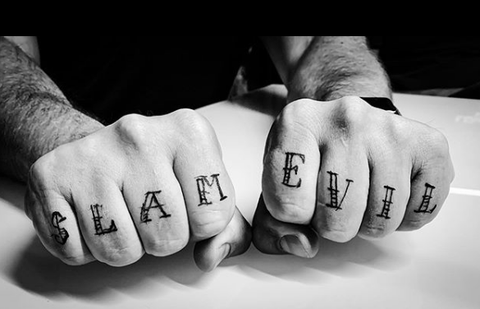 @zzzappel via instagram
1. Ring Finger Tattoo Design Idea for Men and Women/ Girls
If you are looking for a unique and interesting wedding tradition, look no further: make a register of your honeymoon, arrange your wedding dress however you like and get yourself a wedding ring tattoo. As many young people desire to do something very different from what their parents did for their wedding, these permanent ink designs are a wonderful alternative to wedding rings. Men spend on average at least EUR5,000 on an alliance. Many couples spend around EUR30,000 on their wedding day. The significant expense involved in wedding rings means that some couples, more and more numerous, no longer follow traditions and have their fingers printed instead of buying the rings.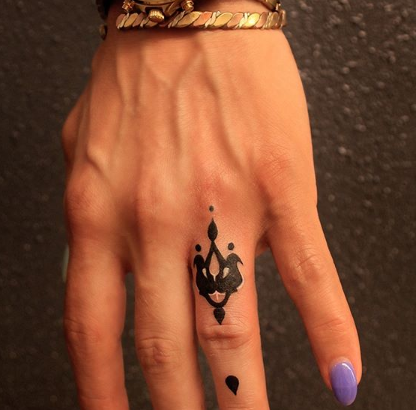 @dzulinklounge via instagram
2. Feather Finger Tattoo Design Idea for Men and Women/ Girls
Feather tattoos are one of the most popular finger tattoo designs nowadays, due to the design's cultural heritage and deep symbolism. The feather tattoo exists in many styles and under multiple appearances and harbors very rich meanings. It usually portrays the character of the bird that carried the feather. These tattoos also represent a unique form of tattoo element that usually includes symbolic meaning: the ability to fly, both creatively or spiritually and emotionally. Many of the feather designs are very stylish and different, and they effectively reflect the characteristics of the different species of birds that the feather comes from. Go get your own feather finger tattoo.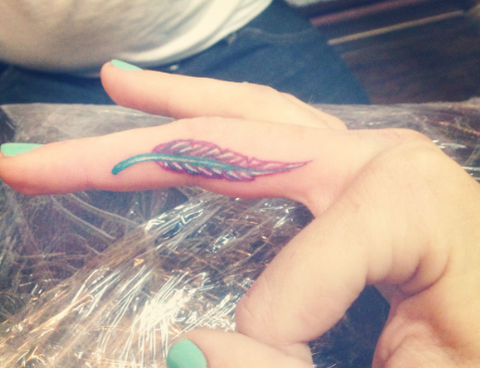 @Ashley Senoski via pinterest
3. Finger Tattoo Design Idea of Zodiac Sign for Men and Women/ Girls
Zodiac sign tattoos, also known as astrological or horoscope tattoos, are a perfect choice of finger tattoo design for you, especially if you have a special personal relationship with your zodiac sign or are just interested in the question. You can use your zodiac sign as the basis for your finger tattoo design. They may seem simple, but they are filled with symbolism. You can also get a tattoo of an animal or flower associated with your constellation. And to add further symbolism, you can place this design on a part of the body connected to your constellation.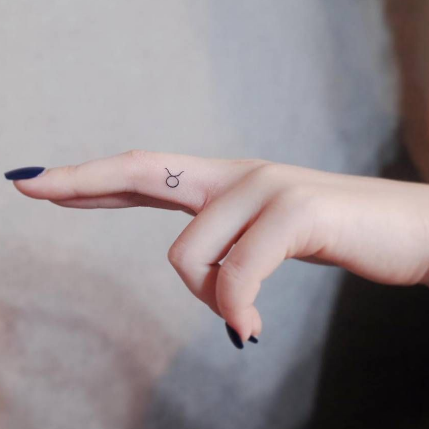 @Tattoofilter via pinterest
4. Diamond Tattoo Design Idea for Men and Women/ Girls
Diamond tattoos are very popular and are one of the main trends in body art designs - which both men and women often wear on their fingers. There are diamond tattoos on their own or in combination with other tattoo symbols. Diamond tattoos are probably one of the most contemplated designs by those who want to get tattoos all over the world. The diamond looks very good when tattooed on its own but may be accompanied by a lot of different symbols and elements. Its shape is perfect for small and large tattoos.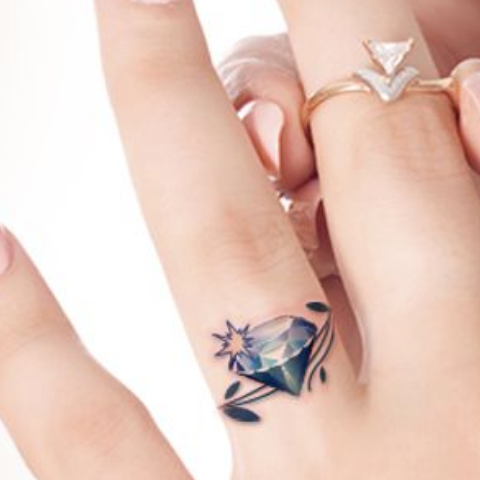 @Rhonda Day via pinterest
5. Word Tattoo Design Idea for Men and Women/ Girls
Inktells' has got a great deal of fancy tattoo stickers that may be to your taste. Word tattoos are probably the best kind of tattoo you can get. They tend to capture the essence of heart and soul in one word. These tattoos are often simple and elegant. They also give their owners the opportunity to convey a special message to the world. There are many thoughts that go into a tattoo with just one word. It talks about what you're connected to or that matters a lot in your life without getting too boring. Having the courage to permanently imprint one word on your body for the rest of your life requires a certain boldness.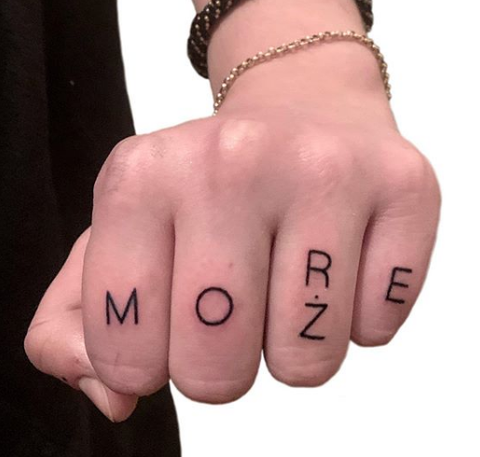 @oz__tattoo via instagram
---