Anime Dragon Ball Goku Tattoo Design Ideas for Men and Women in 2020
The tattoos Goku are inspired by the main character of the world famous Japanese manga and animation Dragon Ball created by the mangaka Akira Toriyama . He was born on April 5, 1955 in Nagoya, Aichi, Japan. As a child, his first drawing was a horse, since then he knew that he wanted to be a draftsman, since his childhood he already showed a special talent for drawing. Despite parental opposition, he entered Aichi Industrial College in 1974 where he learned graphic design. After graduating, he will dedicate himself to drawing manga (the name given to comics in Japan). Quote the work Astro Boy by Osamu Tezuka, the Disney movie101 Dalmatians and Jackie Chan's martial arts film The Drunk Monkey as his early influences as a manga artist. As a curiosity, he has a phobia of mice.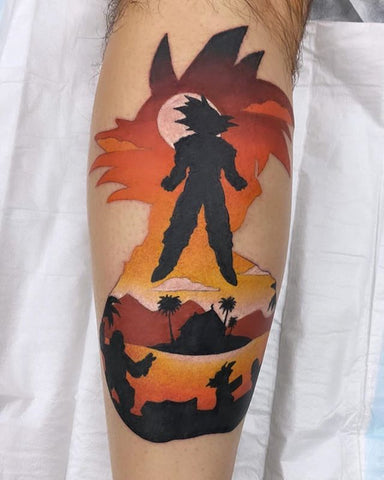 @adammiltontattoos via Instagram
His life as a mangaka began with the publication of his first manga in Shueisha's weekly magazine Shōnen Jump. Toriyama's first big success came with the publication of Dr. Slump manga in 1980, which tells the adventures of a girl-shaped robot named Arale and its creator, Senbei Norimaki in a town called Penguin Village. The manga, which consists of 18 volumes, was immediately successful and a year later began the broadcast of the animated series that has 240 episodes. Although the manga that has given him world fame has undoubtedly been Dragon Ball, which has 42 volumes. This manga tells the adventures of a boy with a tail named Son Goku who is looking for the legendary seven dragon balls, capable of granting any wish.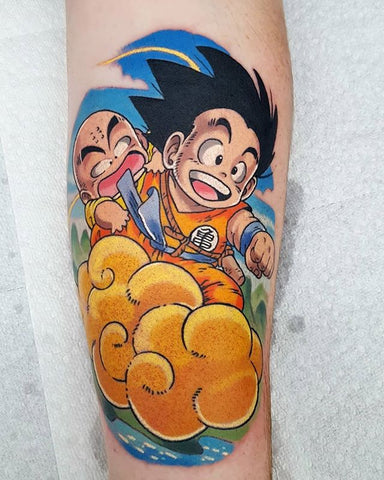 @andrew.douglas.tattoo via Instagram
GET SOME TATTOO DESIGNS FROM INKTELLS:
→POP THREE EYE OWL TATTOO STICKER
→CATS AND STARS TATTOO STICKERS
→HANDWRITTEN SHORT SENTENCES TATTOO STICKERS
→COLORED DANDELION TATTOO STICKER
→WATERCOLOR FLORAL TATTOO STICKER
Thanks to his popular characters, Toriyama is very popular in Japan and abroad. However, despite his success, he still lives in Aichi and, although he is not separated from the public life of his city, his fame has caused him several problems, for example, when there are rumors that he will travel to Tokyo, his followers' crowd. in the surroundings of his house to watch him leave and, even, they follow him in a caravan to the airport. This phenomenon says a lot about the great popularity of Mr. Toriyama. Despite his fame, in general, Toriyama hates to appear in the media, it is very rare that he has given interviews to journalists or has agreed to take photos for a newspaper.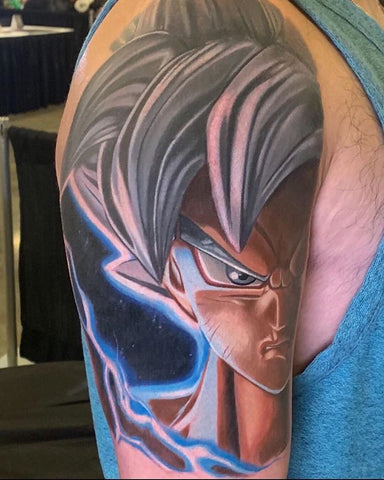 @ben_ochoa via Instagram
Goku is 1.75 m tall and weighs 62 Kg in Dragon Ball Z as an adult, he has spiky black hair, which remains unchanged throughout the series. The most common way to see him is wearing his traditional martial arts dōgi, which changes throughout the series, from red to orange and finally to gold, he wears a matching navy blue short-sleeved shirt. His dogi shows the kanji of the turtle school on his back, he will later wear a dark orange dōgi with no visible kanji on it. In keeping with his clothing, Goku also wears blue wristbands, traditional Chinese shoes for the practice of martial arts (at the beginning of the series as a child) and blue boots with red edges as an adult. He also wears a blue Obi on his waist.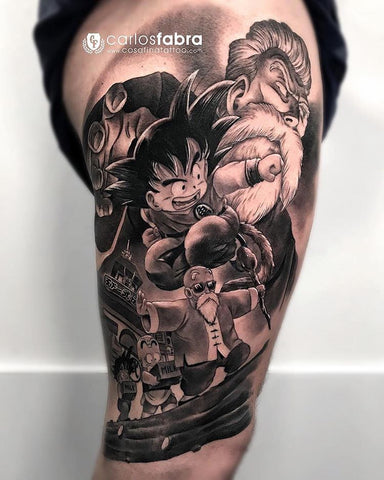 @carlosfabra.cosafina via Instagram
As a Saiyan, he had several characteristics that made him very different from other humans: a tail very similar to that of monkeys that allowed him to transform into Ōzaru , a gigantic primate with incredible power of destruction, which was torn from him in numerous occasions by various characters, including Kami-sama, to avoid his transformation upon seeing the full moon; the saiyansThey have a unique characteristic in the hair and that is that it is always dark in color and after a few years it stops growing and remains that way for life; They also have the advantage that every time they fight in a difficult combat that takes them to extreme situations, their powers increase considerably, this is one of the ways Saiyans have to increase their combat strength and Ki.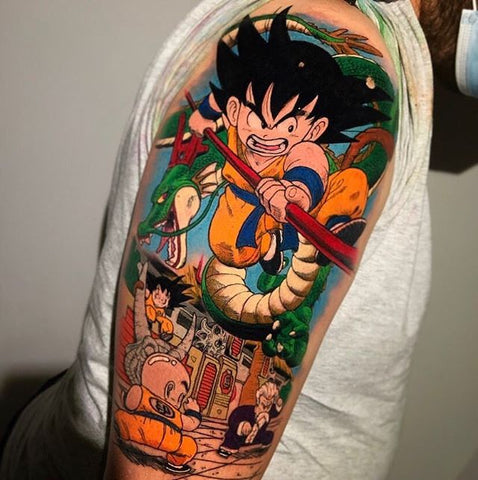 @kados_tattoo via Instagram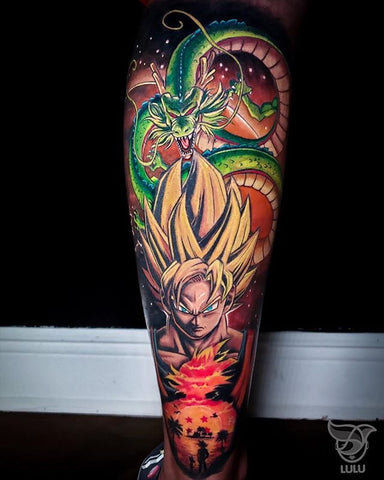 @lulutattooart via Instagram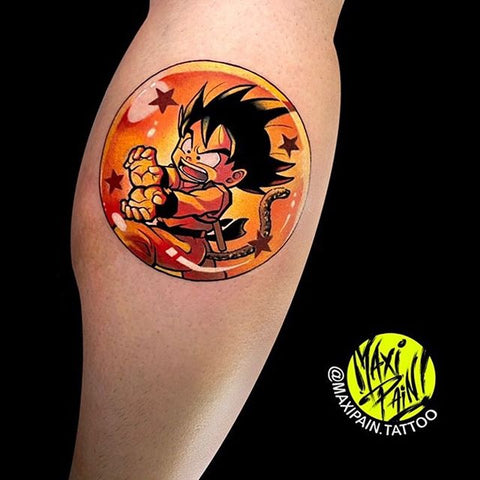 @maxipain.tattoo via Instagram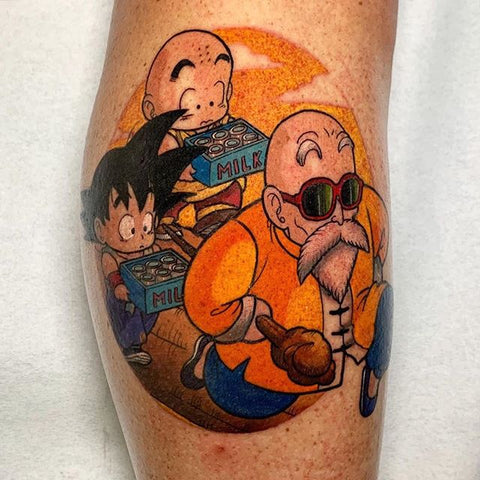 @oscarst_ via Instagram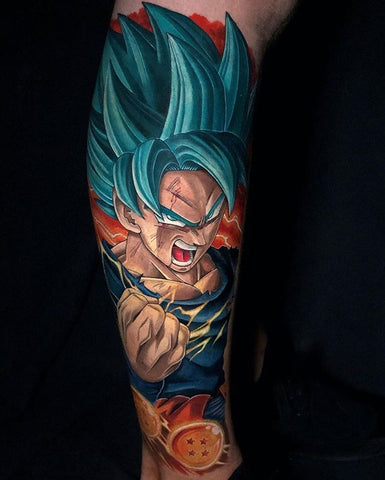 @peterhilgersart via Instagram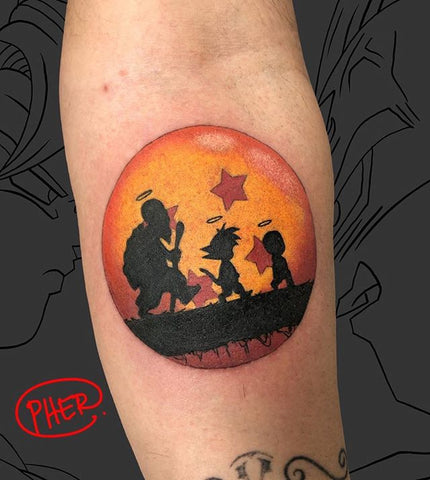 @phernandu via Instagram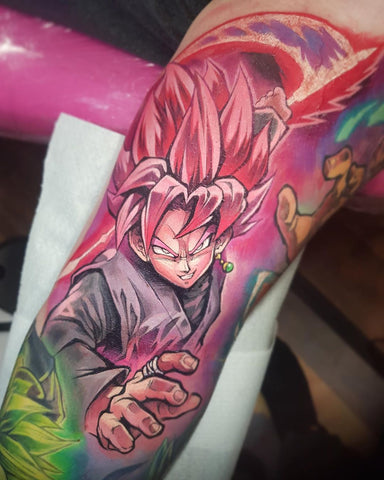 @simonkbell via Instagram
YOU WILL ALSO LIKE:
→Cute Tiny Tattoo Design Ideas for Girls or Men
→Matching Best Friend Friendship Tattoo Design Ideas for Men and Women
→Awesome Japanese Tattoo Design Ideas for Men and Women
→Top Thigh Tattoo Design Ideas to Flaunt Your Style
---