Fine Gun Tattoo Design Ideas for Men and Women in 2020
The tattoo guns have always been very controversial because of the connotations and meanings attributed to arms: violence, destruction, death, etc. For this reason, the people who carry this type of tattoos are usually, in most cases, very daring and aggressive.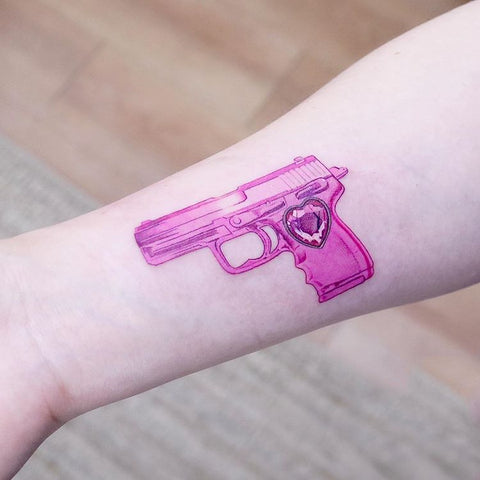 @heemee.tattoo via Instagram
One of the meanings that is most related to these designs is the constant state of alert in which people who decide to choose this type of tattoos find themselves. On the one hand, we can find people who are in this state for no apparent reason and, on the other hand, there are other people who tattoo weapons due to a permanent state of alert that has its origin in a complicated past, in which they have had You have to suffer a lot to move on and this type of tattoos can show your ability to overcome and not get trampled by other people.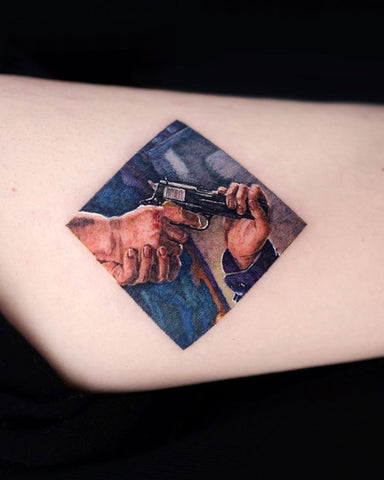 @march.tattoo via Instagram
"Guns do not kill people, people are the ones who kill", surely you have heard this argument before used mainly by associations that defend the sale of firearms for private use in the United States. The symbolism of these tattoos is that the person wearing them is dangerous and lethal, that they are loaded and ready to shoot. Power and violence are the messages that the bearer of one of these tattoo designs hopes to convey to the viewer.
GET MORE TATTOO DESIGNS FROM INKTELLS:
→PINK UNICORN HEART BUTTERFLY BODY STICKERS FOR GIRLS
→SIMPLE CARTOON TATTOO BODY STICKERS FOR KIDS
→COLORED SIMPLE TATTOO BODY STICKERS FOR KIDS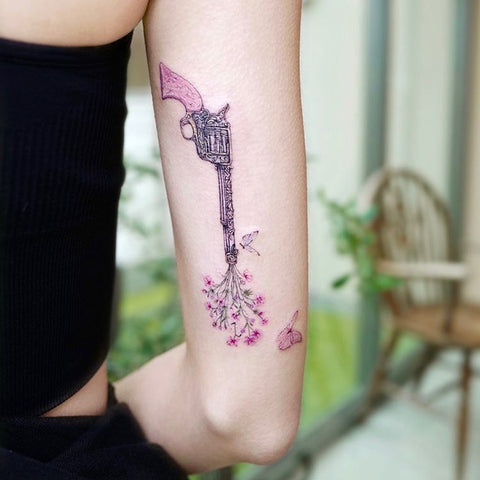 @tattooist_solar via Instagram
Sigmund Freud, the father of psychology, had other ideas about weapons, very well reflected in the famous phrase of the actress Mae West: "Do you have a gun in your pocket, or are you glad to see me?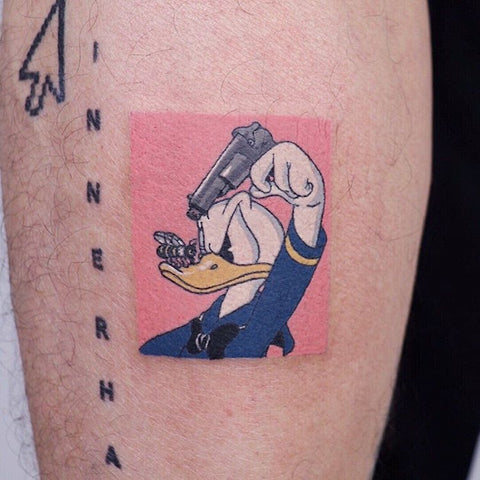 @log_tattoo via Instagram
Fans of the stories of Indians, the old west and cowboys, often tattoo these types of designs. In this case, we can see that it does not have to be a person interested in violence or war.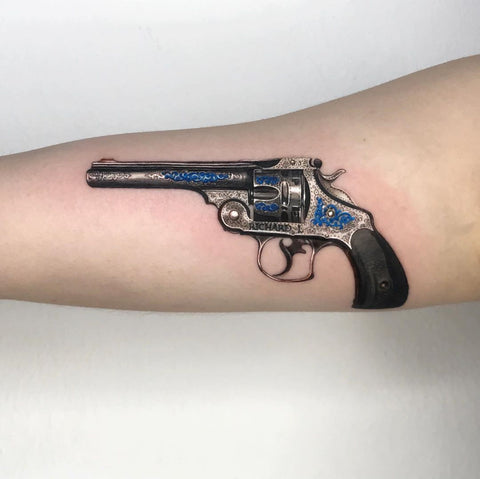 @nium_ttt via Instagram
There is a design that attracts a lot of attention and that is chosen among the girls, it is a tattooed gun on the leg held by a garter. A tattoo that can seem elegant to us according to taste, being very original and trying to simulate reality. This tattoo is related to western girls who wore a small pistol attached with a garter belt to protect themselves.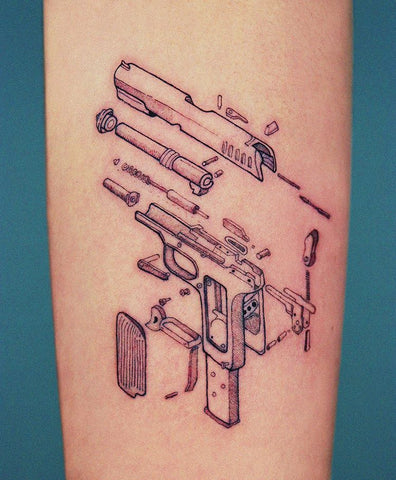 @sai_rgb via Instagram
The designs are usually complex and with many colors, although there are also others much simpler. A great place to tattoo a discreet and simple gun is on the upper side and inner side of the biceps. Normally the most used pistols for this type of tattoos are the Colt and the 9mm pistols.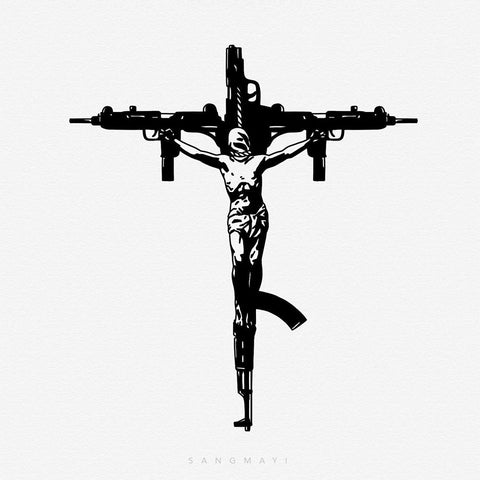 @sangmayi via Instagram
Some people associate these types of tattoos with evil and violence, and it is true in some cases, but this does not mean that someone who wears a gun tattoo has to be a dangerous or violent person. Many people wear them for their symbolic content. The women who get these tattoos combine them with symbols or other elements in a creative way, creating very colorful and varied designs.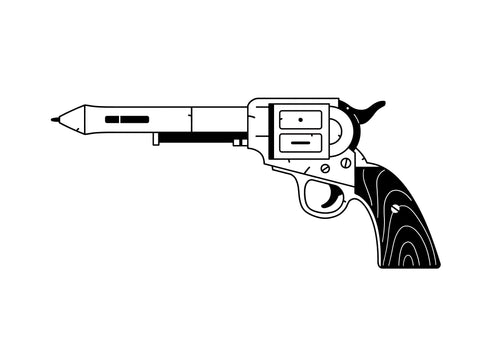 @inktells_official via Instagram
YOU WILL ALSO LIKE:
→Gorgeous Stomach Tattoo Design Ideas for Men and Women
→Top Hummingbird Tattoo Design Ideas for Men and Women
→The Meaning of Wolf Tattoos That Would Amaze You
---