Heart Tattoo Design Ideas for Men and Women in 2020
The tattoos of hearts can express many things , from the fact that we are sentimental people who have been wounded in the heart but have gone ahead. The heart is a symbol that is related to love and feelings, so it really has great meaning. It can be used in conjunction with many other symbols and depicted in many ways.
These heart tattoos can mean anything from self-love to the love we feel for our children, family, or a partner. We are going to see many heart tattoos for inspiration, since it can be captured in many ways. From the typical red heart to very original anatomical hearts.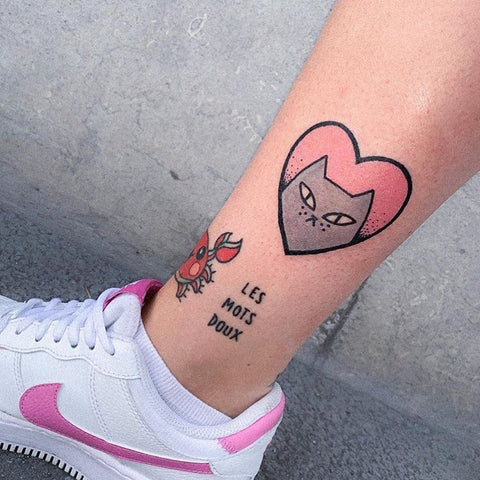 @jenndoe_ink via Instagram
Types of Heart Tattoo Design Ideas for Men and Women
1. Small Heart Tattoo Deisgn Idea for Women and Girls
As mini tattoos are trendy and liked by many people, we started with these ideas. Hearts are easy symbols to make and many things can be used, from arrows to flowers to create them. They express love, so many couples become a symbol of the heart that is the same to share a tattoo that expresses what they feel for that other person. These heart tattoos can be power in many places. From the finger of the hand to the wrist or the ankle.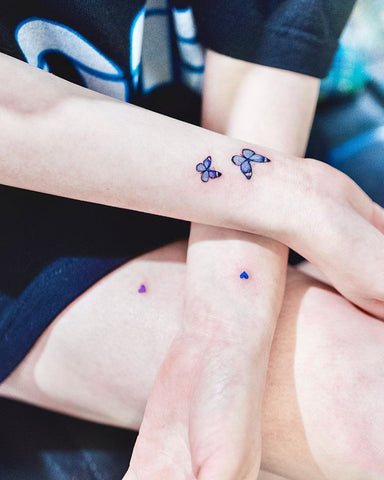 @tattooist_color.b via Instagram
2. Old School Style Heart Tattoo Design Idea for Men and Women
The tattoos old school are characterized by strong lines and vivid colors. In this type of tattoos we can see primary colors such as red or yellow, since they are very typical. Heart tattoos are also mythical, to express intense love. In this case we see a very original tattoo crossed by an arrow with a band on which it puts a name, symbolizing the pain of loving a person. In the other we can see two lovers within the heart, in the purest old school style.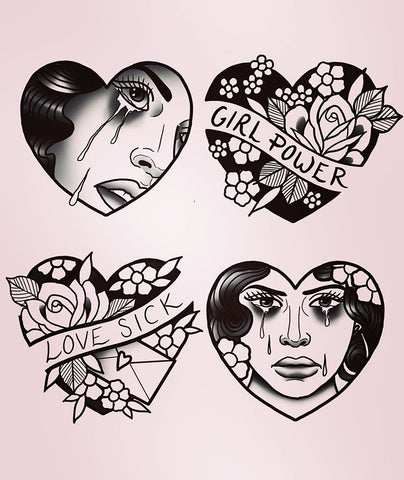 @pollycrybabytattoos via Instagram
YOU WILL ALSO LIKE:
→12 Best Leopard Tattoo Design Ideas for Men and Women in 2020
→Pretty Compass Tattoo Design Ideas for Men and Women
→Best Gun Tattoo Design Ideas for Men and Women in 2020
→Fantastic Eye Tattoo Design Ideas for Men Women
→Wild Lion Tattoo Design Ideas for Men and Women
3. Heart Tattoo Designs With Daggers for Men and Women
Heart tattoos can also be used to express the pain of being hurt in the sentimental section. In this case, tattoos are usually made with hearts that are broken or with hearts that have an arrow or a dagger through them. The idea of the dagger is much more dramatic and also has great flair. In this case we also see some old school style tattoos in which they add large daggers with jewel details that make them even more beautiful. Hearts are drawn bleeding to express that pain.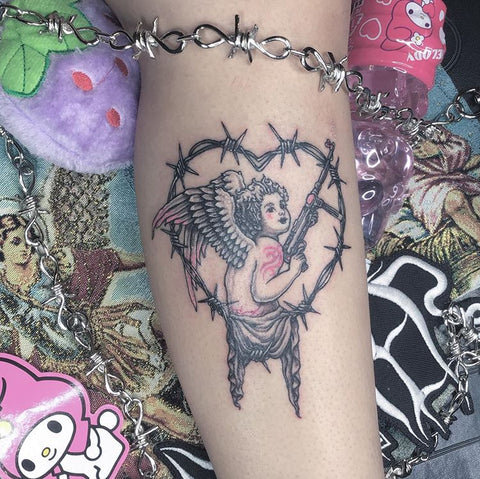 @truxoxo_ via Instagram
4. Heart Tattoo Designs With Flowers for Girls and Women
The hearts can be a good tattoo for men and women , although in the case of women often add some fine details. These tattoos feature flowers for an even more sentimental touch. We find some original tattoos and in very different styles. On one side we have a black heart with lace and colorful flowers on the outside. On the other hand, a minimalist tattoo in which the flowers are what make up that heart.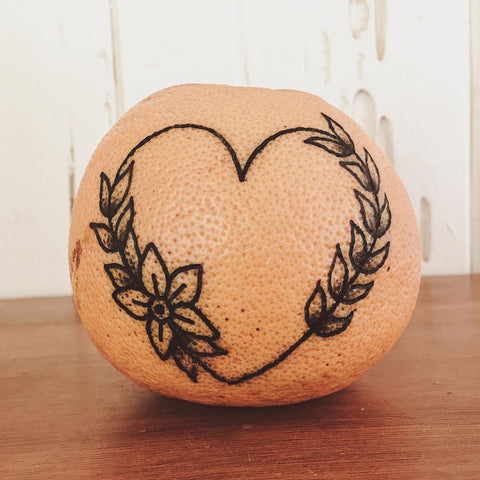 @daniturkeysammie via Instagram
5. Anatomical Heart Tattoo Designs for Men and Women
We finish with some tattoos in which anatomical hearts are used. These hearts have certain dramatic and artistic tints, so they are usually drawn in the old school style, since they are very beautiful, with their rounded shapes and intense tones. What do you think of these heart tattoos?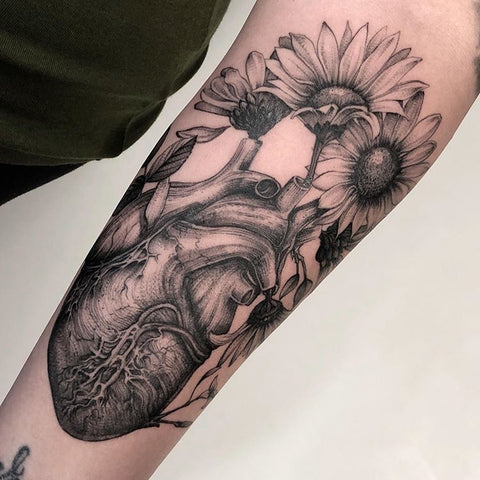 @_vinz_ via Instagram
---