Gorgeous Heart Tattoo Design Ideas for Men and Women
In today's world, both tattoo artists and body art enthusiasts often choose heart tattoo designs with deeper and more complex significance. Courage, loyalty and friendship are characteristics commonly associated with heart tattoos; on the other hand a black heart might symbolize the antithesis of these positive traits. The origins of the heart tattoo can be traced back to old American traditional tattoo design: tattoo enthusiasts would often get a heart tattoo accompanied by a scroll featuring the name of a lover or family member as a way to show their regard for that loved one to the world. They were also linked to bravery with the dagger heart tattoo popular with servicemen that served in conflict.
Heart is one of the most popular tattoo inspirations over the world, and tattooists have their own styles to describe heart, maybe in cartoon, old school, or even realism. Different tattoo styles can explain the heart in different meanings.
Tattooing is very personal, it costs people lots of effort to create and design identical piece. Some people would like to make heart as a vivid organ with blood vessel, some would like to make it as ideogram and put with other images to visualize heart.
Depending on customer's stories, artists will modify the piece in order to match the underlying emotions. It's not rare to ink a heart, what is rare is the hidden story.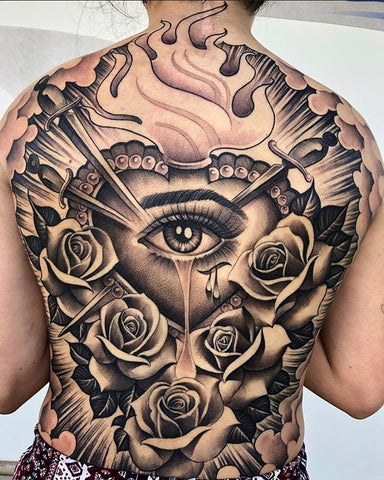 @adtattoos via Instagram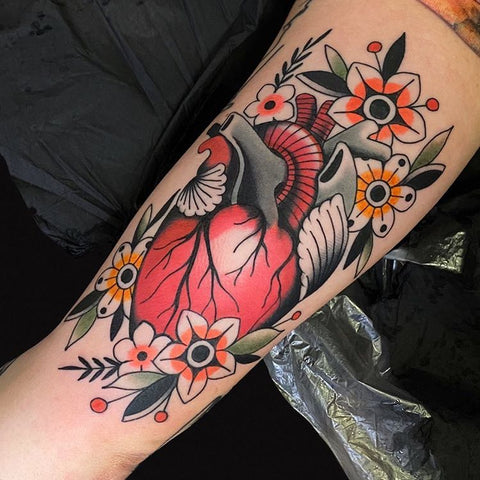 @cedric.weber.tattoo via Instagram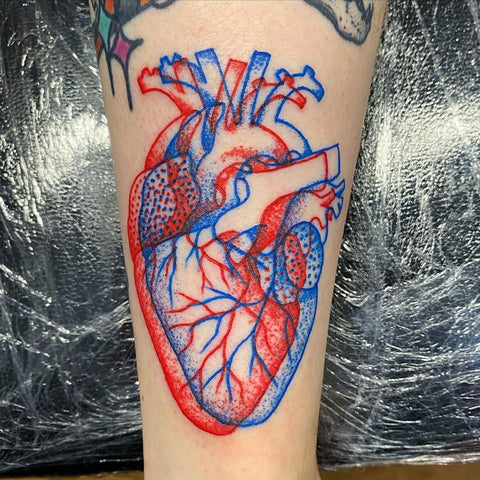 @deathsure via Instagram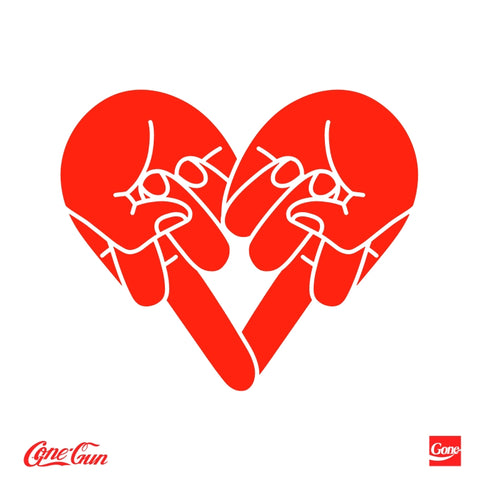 @inktells_official via Instagram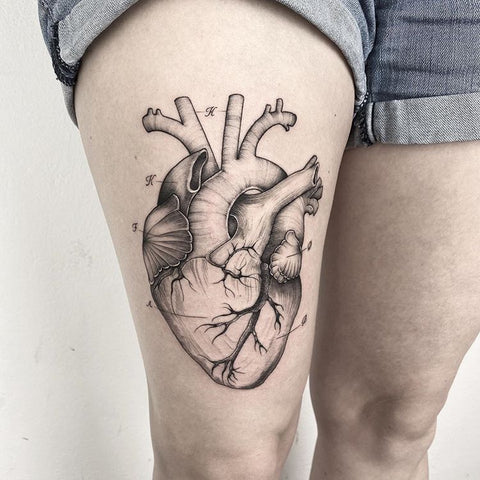 @henjafin via Instagram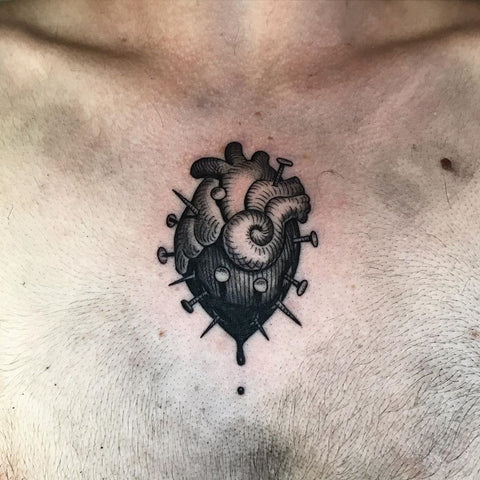 @jandruff via Instagram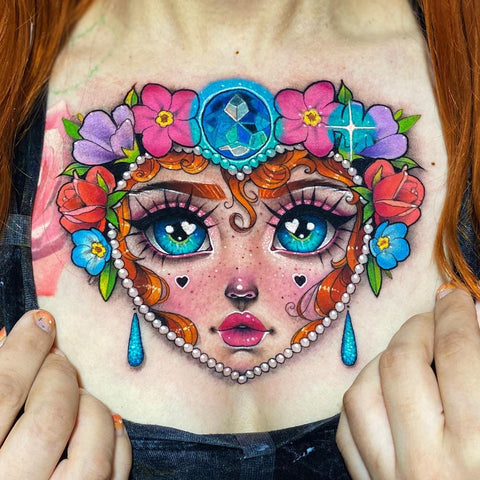 @lilianraya via Instagram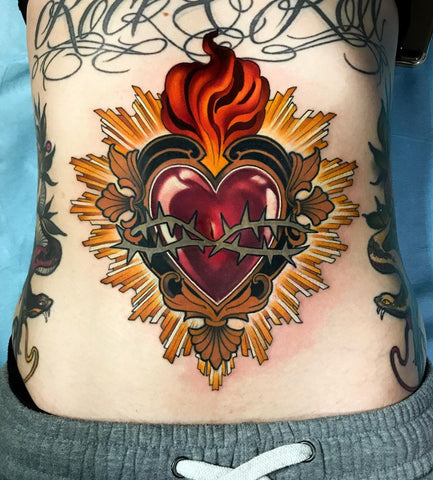 @marialavia.tattoo via Instagram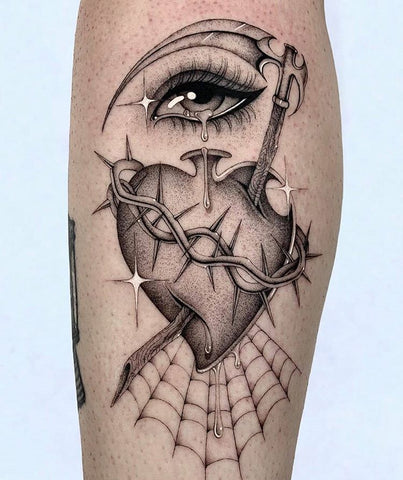 @sararosacorazon.art via Instagram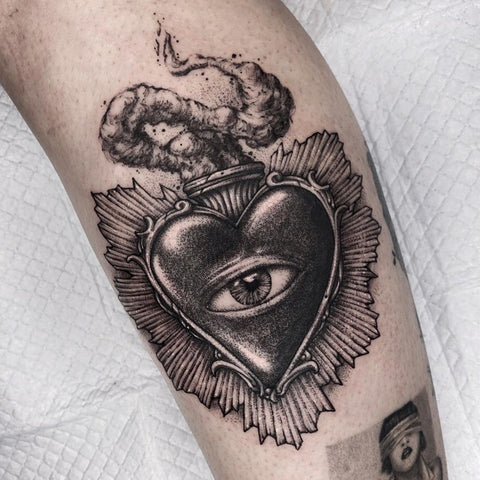 @tattooer_zusen via Instagram
---