Best Jade Stone Tattoo Design Ideas for Men and Women in 2020
Gemstones and certain minerals have a great influence on the world of body art. Diamonds , gems and rubies are some of the most common examples that we find in tattoo studios. However, there are other types of stone tattoos with a deep symbolic charge that we must take into account. The tattoos jade stones are a clear example.
The tattoos jade stones are a perfect choice for those who want to shape your body a gemstone related to love and, in turn, not really seen a tattoo. The truth is that it is really difficult to find examples of jade stone tattoos. It is easier to consult examples of designs of objects and figures made from jade stone.
In the gallery of jade stones tattoos that you can consult below you can find several examples of this type of tattoos . You can take ideas if you are thinking of tattooing a gemstone but at the moment you have not decided which is the most appropriate. Beyond its visual appeal, what is really important about the jade stone is its meaning and / or symbolism.
GET SOME TATTOO DESIGNS FROM INKTELLS:
What is the meaning of jade stone tattoos? We must bear in mind that historically the jade stone has been related to love and romance. For many cultures it is an amulet to attract love, especially to conquer the person we are in love with. For some people, jade stones have magical powers to attract money and happiness to the home.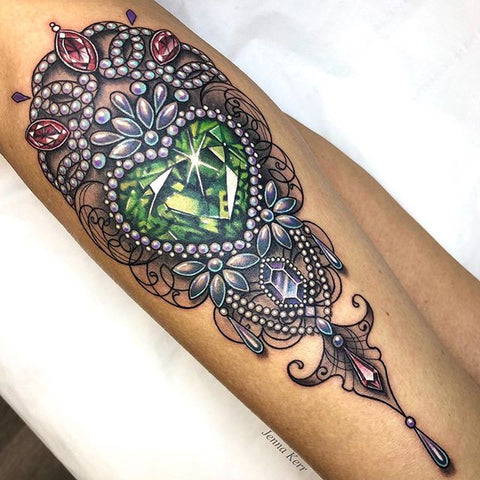 @jennakerrtattoo via Instagram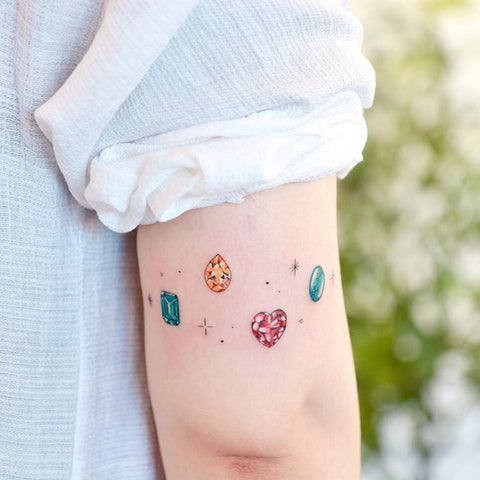 @xiso_ink via Instagram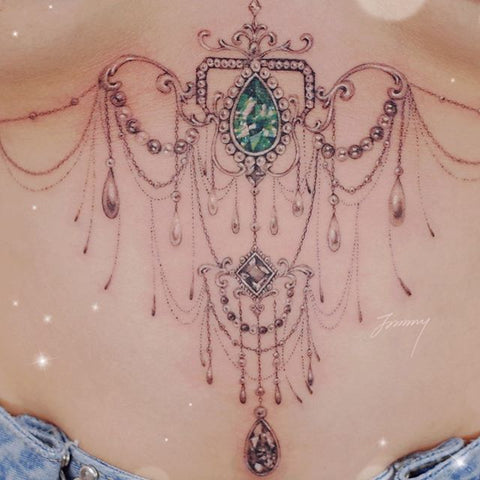 @tattooist_jammy.j via Instagram
MORE ARTICLES:
→Gorgeous Japanese Back Tattoo Design Ideas for Men and Women in 2020
→Fine Gun Tattoo Design Ideas for Men and Women in 2020
→Cute Tiny Tattoo Design Ideas for Girls or Men
→Exquisite Diamond Tattoo Designs for Girls
→Gorgeous Heart Tattoo Design Ideas for Men and Women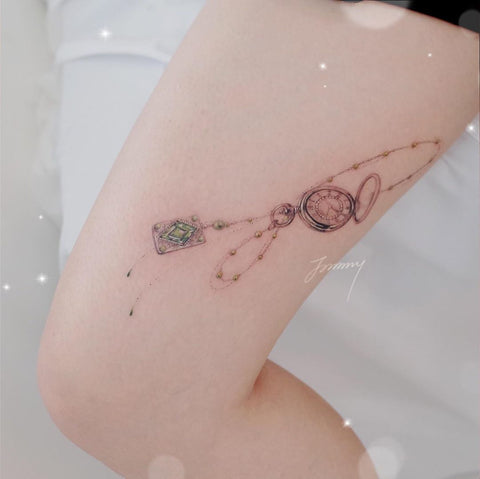 @tattooist_jammy.j via Instagram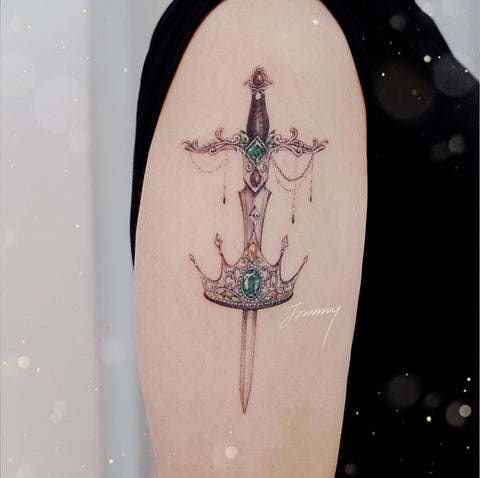 @tattooist_jammy.j via Instagram
---