Lace Tattoo Design Ideas for Girls and Women
Lace is one of the emblematic ornaments for women in their most intimate clothing, it is also closely linked to wedding dresses.
The tattoo that incorporates this type of motif has a very immediate visual effect, that of sensuality, the skin decorated with lace fabric immediately in our mind is associated with the intimate garment and that excites the senses of the beholder. It is a natural choice for women who want to create a feminine style of tattoos and express their declaration of love for lingerie.
Lace can be defined as an ornamental and transparent fabric, traditionally made by hand, that is adorned with embroidery. There are also "mechanical lace", made by machine.
It is called lace because at the beginning, it used to be made between the edges of two parallel strips of canvas as if it were a piece of work embedded between them, and it was also called Randa (from the German rand - border or edge) because it usually borders another piece. For this same reason, and because it ends in peaks or dentelles, it is also known by the name of tips or lace although this name is applied in Spain only to small and serrated lace.
GET SOME TATTOO DESIGN FROM INKTELLS:
→Lace Indian Mehndi Stripes Set
→Indian Mehndi Lace Stickers Set
→Lace Indian Mehndi Stripes Set
→Lace Indian Mehndi Stripes Set
→Lace Indian Mehndi Heart Stripes Set
With the universalization of the tattoo, it is more common among women, elements that were not at all related to traditional designs have been incorporated, among these elements is lace. Lace tattoos are represented in many forms - tattoo ribbon lace, tattoo flower lace, tattoo butterfly lace, etc.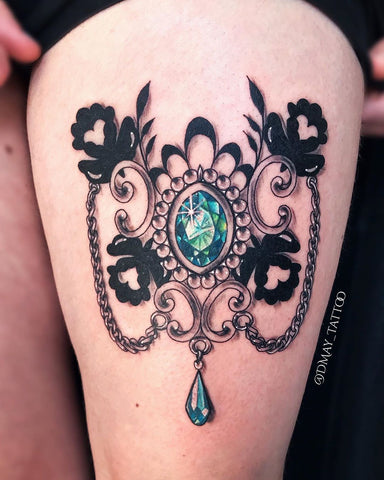 @fleur.de.may via Instagram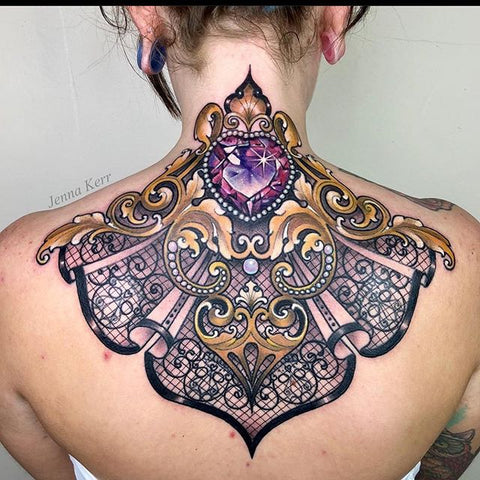 @jennakerrtattoo via Instagram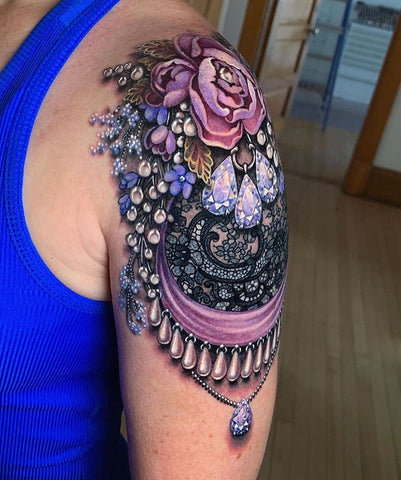 @scene360 via Instagram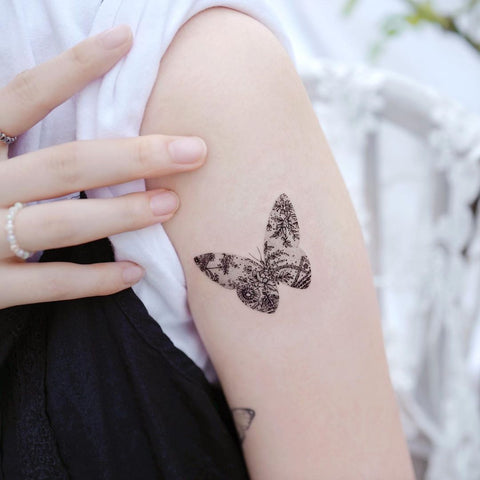 @tattooist_solar via Instagram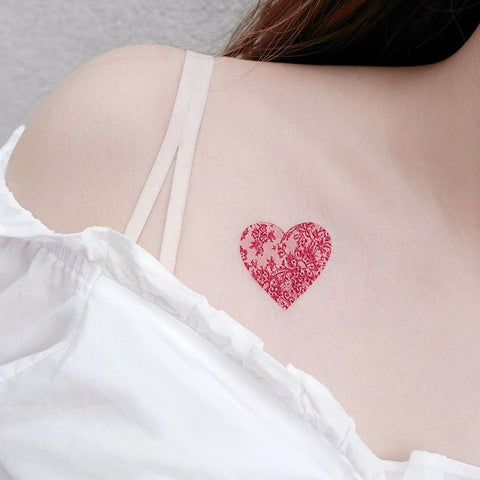 @tattooist_solar via Instagram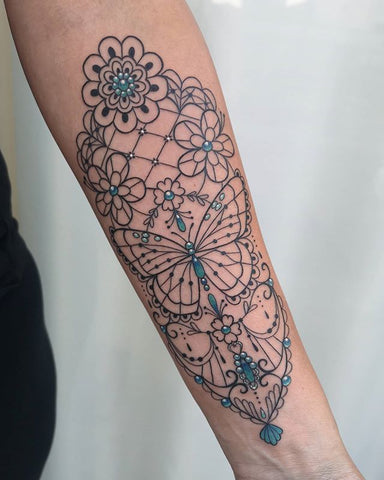 @valeria_scorpiontattoo via Instagram
YOU WILL ALSO LIKE:
→ELEGANT LEG TATTOO DESIGN IDEAS FOR WOMEN
→Elegant Butterfly Tattoo Design Ideas for Girls
→Awesome Japanese Tattoo Design Ideas for Men and Women
→Gorgeous Heart Tattoo Design Ideas for Men and Women
---