Gorgeous Eye-Catching Large Flower Tattoo Designs for Men and Women in 2020
Large flower tattoos demonstrate, once again, the versatility of the flora of the earth when it comes to getting a tattoo. And it is that just as flower tattoos look small and discreet, large are also precious.
Next we will see where these types of tattoos are best and in which flowers we can inspire ourselves to get the most out of them. So your tattoo will be unique!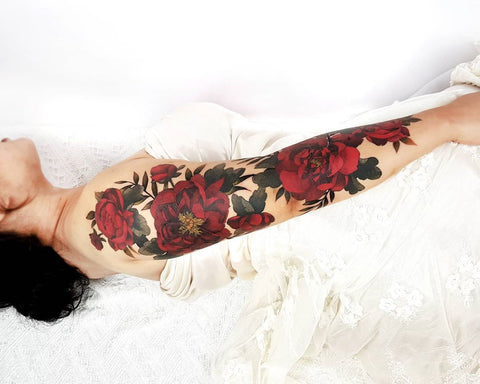 @chou_ta_1 via Instagram
Large Flowers for Large Tattoos
Although we can be inspired by any type of flower for large flower tattoos, if we choose large pieces they will look very impressive .
Among the large flowers that you can draw inspiration from, you will find some that you are sure to love. Choose them based on their meaning. For example, sunflowers symbolize sunshine, magnolias are a symbol of purity. And chrysanthemums, if you fancy an oriental touch, are the symbol of the royal family of Japan.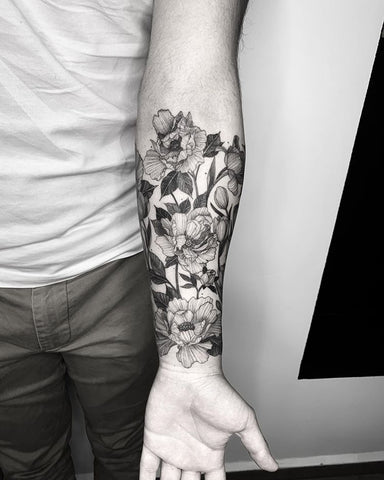 @dai.axty via Instagram
GET MORE TATTOO DESIGNS FROM INKTELLS:
→Cute Small Temporary Body Tattoo Stickers for Girls
→Pink White Cartoon Unicorn Tattoos Stickers for Girls
→Pink Unicorn Decals Temporary Body Tattoo Stickers for Girls
→Cartoon Unicorn Tattoo Stickers for Girls
Where do They Look Best?
we will need a place according to this to take full advantage of our large flower tattoo. For example, a very popular place is the shoulders, thanks to their rounded shape they are ideal to give a volume effect to the design .
However, do not rule out other places on the body. Depending on the design, a good option may be the ribs, legs or back. In these places, a design that is rather vertical will stand out, such as a composition with several flowers, a flowered vine... As always, the best checks are made in situ, so your tattoo artist can advise you.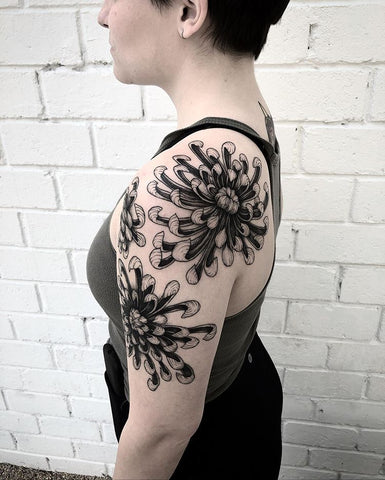 @inkworm via Instagram
We hope these large flower tattoos have inspired you to choose a design. Tell us, do you have a design in which the main characters are large flowers? What flowers and what place did you choose to show it off? Remember that you can tell us what you want, you just have to leave us a comment!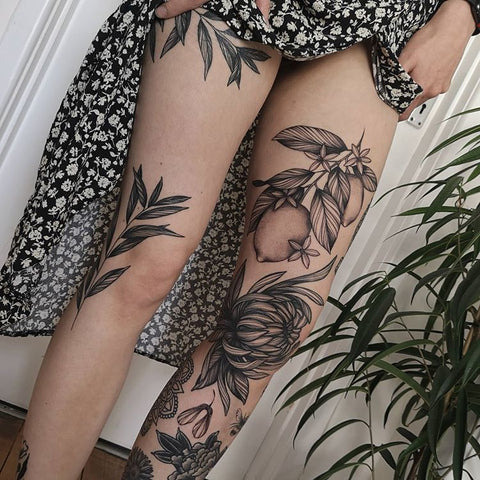 @j_nooodle via Instagram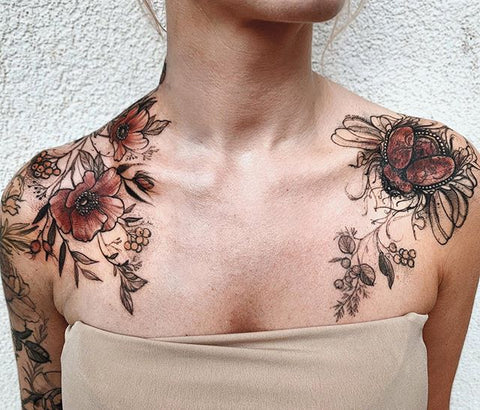 @pliszkamagdalena via Instagram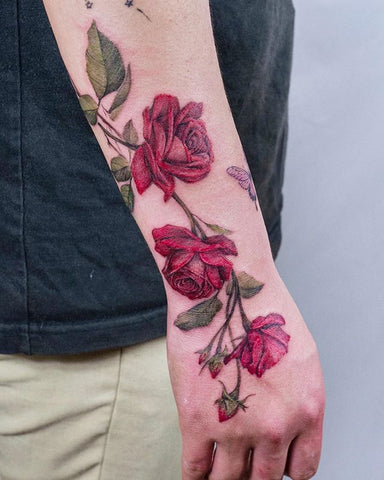 @tattooist_color.b via Instagram
YOU WILL ALSO LIKE:
→Pretty Compass Tattoo Design Ideas for Men and Women
→How to Choose a Tattoo Design
→Awesome Neck Tattoo Design Ideas for Men and Women
→THE MYSTERIES OF FREEHAND TATTOOING REVEALED
---