Top Leg Tattoo Design Ideas for Men
The tattoos on leg for men are always a great idea. In addition to the arms, chest or back, the legs are always the ones that have many secrets in this tattoo. It is true that they can be adapted to numerous designs and hide many others, as we want.
@dealwithdolphin via Instagram
Without a doubt, it must be said that legs are another of the best canvases we have. Especially when we want to capture a large design. So today we will see the most common designs as well as the specific areas that are usually tattooed. Do you like tattoos on the leg for men?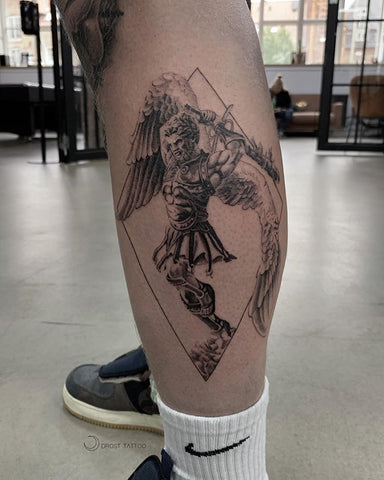 @drosttattoo via Instagram
Tattoos on the leg for men, the most frequent designs
How lucky we are to have leg tattoos for men that support almost the vast majority of those ideas we have in mind. As we have mentioned, it is a great canvas that will give rise to all our wishes. As they are numerous, we only tell you the ones that are usually more frequent:
Tribal designs: Both on the arms and on the legs, these designs are one of the most popular. In this case, they can occupy the back and horizontally, with symbols and a perfect combination of meaning in black ink.
Warriors: Warriors, soldiers or Vikings are also usually present with a touch of realism.
Animals: Both lions and wolves are quite frequent. Perhaps because in addition to their great symbolism, they also delight us with more than perfect 3D designs . Since it is an area that can be used well.
Compasses: Both as guides and indicators of time, compasses are another of those designs that do not fall into oblivion and even less, if it is about the legs. Once again, we can make a more complete design.
Blackout tattoos: Without a doubt, it is always advisable to have very clear ideas before getting any type of tattoo, but especially this one. Since it involves larger areas tattooed in black. In the leg area you can also play with this combination.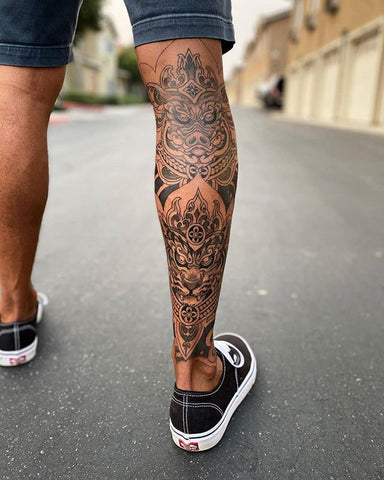 @maneentattoo via Instagram
→Coolest Weapon Tattoo Design Ideas
→Heart Tattoo Design Ideas for Men and Women
Areas of the leg that are most often tattooed
The area of the twins: Without a doubt, it is one of the most common when we talk about tattoos on the leg for men. You can take advantage of this area for a more discreet tattoo, both round and horizontal. Also, the good news is that it is not as painful an area as other areas of the body. For example, the part of the ankles and the back of the knee. But precisely the twin will have a very bearable pain, in case you were wondering.
The lateral part: The external lateral part of the leg represents an area of less pain and is also the protagonist of many designs. Again we can see how the most discreet take the center stage or, you can take advantage of the beautiful canvas to make it a little wider and encompass more of the leg.
Internal area of the leg: The internal face is not so common, but it is true that we can also find great designs in it. Although it may not be so common because it is true that the pain is a little more pronounced than in the previous ones. Not too much, but it will show a little more.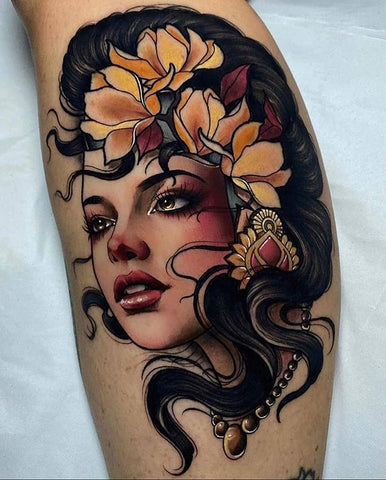 @raquel_tattoofreaks via Instagram
Perhaps the thigh area is more common to find that it is women who choose it. But this does not mean anything, since if you would like to take one in that place, go ahead! The good thing about tattoos is that we can choose both the design and the location, if we need to have to follow another series of rules or regulations.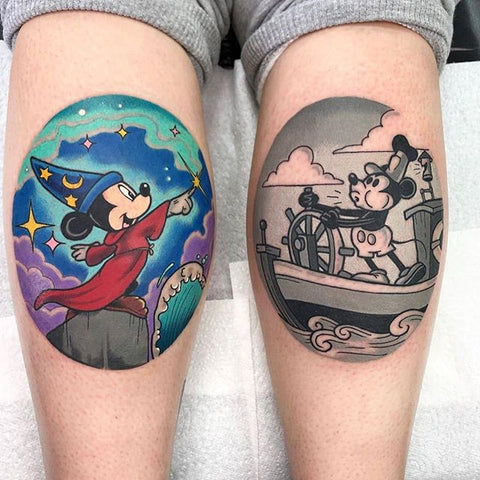 @thebakery via Instagram
MORE ARTICLES:
→Top Thigh Tattoo Design Ideas to Flaunt Your Style
→Loving Tattoo Design Ideas for Mother and Daughter
→Matching Couple Tattoo Design Ideas to Express Your Love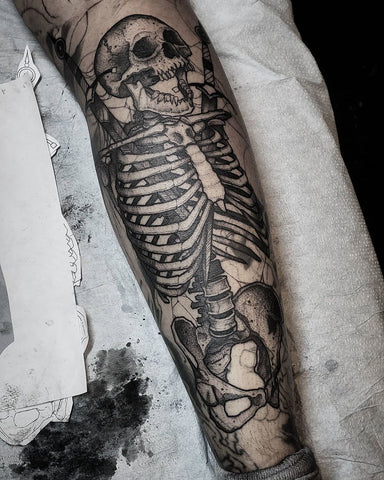 @thomasetattoos via Instagram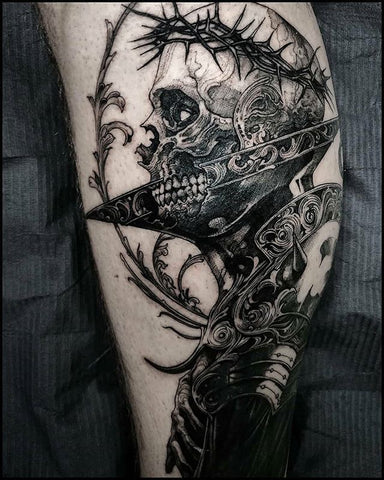 @vlad_ov_thelema via Instagram
---