Meaningful Memorial Tattoo Design Ideas on Memorizing Someone
When you lose someone you will never forget, you can get a permanent commemoration of that person tattooed on your skin. A memorial tattoo like this is a sign of an unbreakable bond, love and respect strong enough to deserve a big gesture.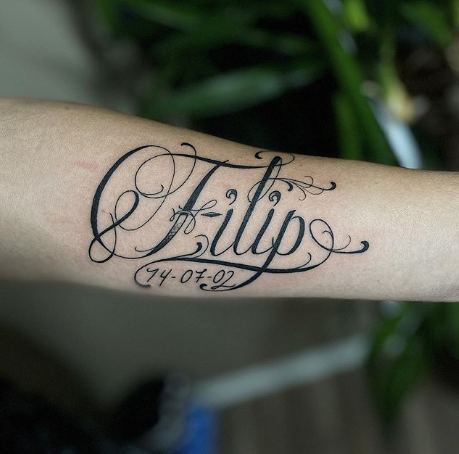 @jocke_tattoo via Instagram
Many choose traditional tattoo designs to represent their love and memory. Here are some examples of memorial tattoos: "The Last Squeeze of a Hand" design that says Jsä is to memorize the father. It must be a extremely unforgettable last memory.
@terhi_shamanarts via Instagram
In the memorial tattoo picture, we can see that this is the father holding his daughter's hand, with the daughter's name on the top of the hand, and the father's date of birth and death under the hand. This is a typical memorial tattoo to commemorate the deceased father, from which we can feel the daughter's deep love and reluctance for the father.
The initials RIP, accompanied by the name of the deceased person, a heart pierced by a bladed weapon, an angel with open wings placed above the dates of birth and death or a religious figure, like the Sacred Heart. All these designs are solemn, respectful and evoke the beloved figure.
However, your choices don't have to be limited to classic tribute memorial tattoos, when it comes to personal mourning and the celebration of a life you hold dear.
Your memorial tattoo will be as special as your relationship with the deceased. Choose carefully the pictures and words that will evoke your joy at having known her and your grief at having lost her. And sometimes, you would intend to memorize your beloved departed pets.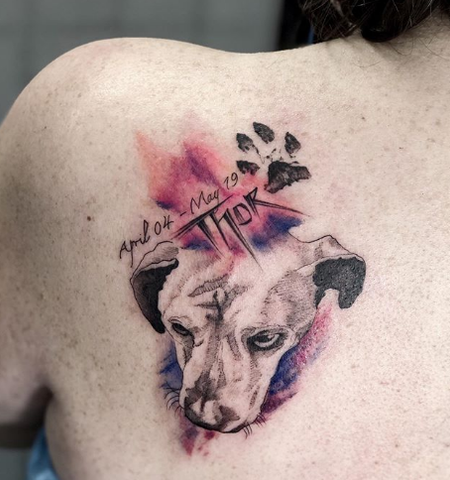 @zealandtattoo via Instagram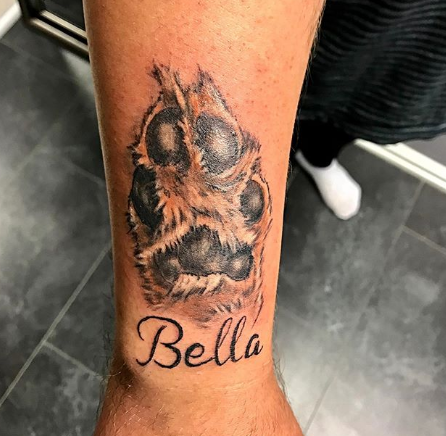 @lpixieink_daffytattoo via Instagram
Tattoos in memory of a loved one should be placed where you can see them - on the front of your torso, arms, legs, feet, hands, or heart. Because they are made for you to see them. A complex memorial tribute work may require a large area of skin such as the entire or lower back, the entire chest, a full leg or an entire sleeve.
Monochrome portraits are often placed on the upper arm but can also be tattooed on the back, shoulder or chest. Small memorial tattoos, sufficient to activate your memories, should rather be placed on the fingers, hand, wrist, inside of the arm, the back of the neck, the back of the ear or the ankle.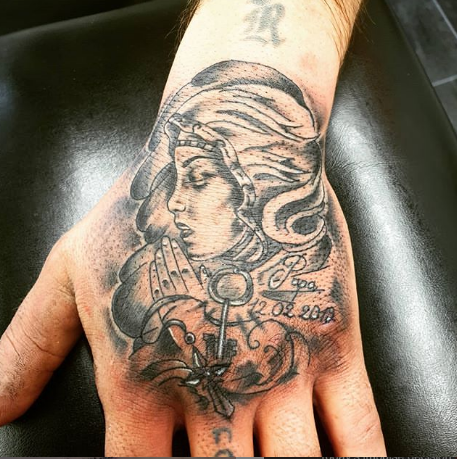 @doravarga1995 via Instagram
You may also like:
→Remarkable Family Tattoos Design Ideas for Men and Women
We can create strong bonds with our family with memorial tattoos, with each of our loved ones. However, it is possible that for each of us, the bond established with the grandparents is particularly special. These relatives, who have loosened the moorings a little with the severity with which they have raised their children, often treat their grandchildren with almost absolute gentleness.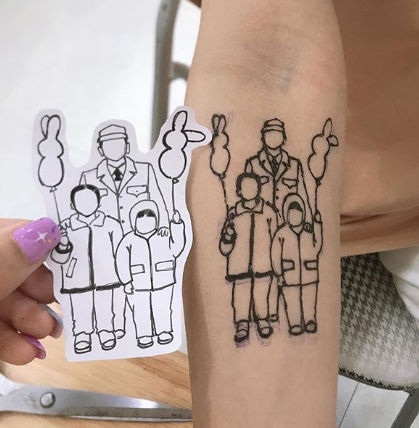 @bk_rabbitat via Instagram
For this reason, grandparents hold a special place in the hearts of most people. It is therefore no wonder that many people desire to get a memorial tattoo in their honor, to remember it forever or simply to pay tribute to them.
To do this, they can choose between several options, that is, between several particular themes, so that the memorial tattoo expresses how they feel for these important members of the family.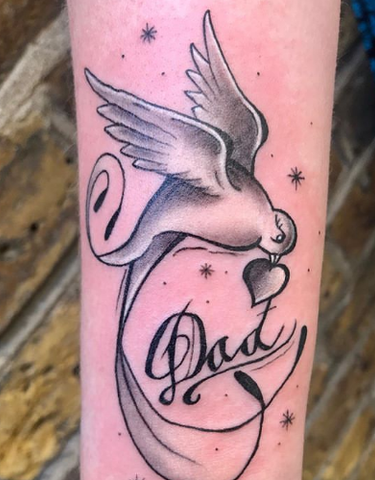 @upindiz via Instagram
Types of Memorial Tattoo Design Ideas for Men and Women
1. Memorial Portrait Tattoo Deisgn Idea for Men and Women
Often what touches us most about our grandparents is their portraits. This can be a great option if we want to pay homage to them and always have those dear ones with us with us.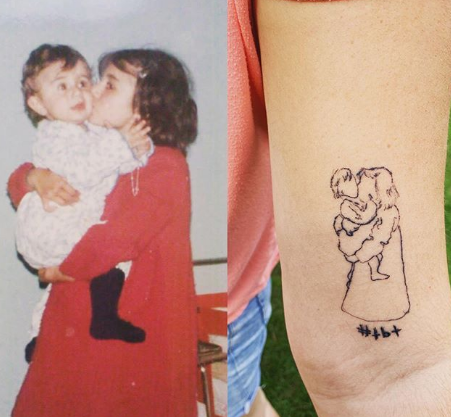 @neiti_inky via Instagram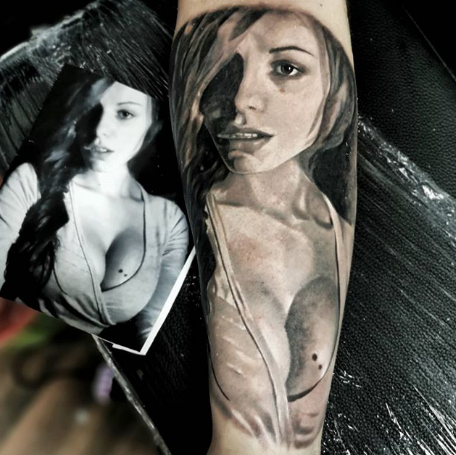 @ivantattoo_kosice via Instagram
2. Memorial Life Lesson Tattoo Deisgn Idea for Men and Women
A phrase or a lesson in life that their way of being has taught us can be a wonderful reason to want to honor them as they should be. Grandparents not only spoil and love us unconditionally. But sometimes they are also severe and give us great lessons in life. What remains of their way of life or a phrase they said to us while they were alive is one of the best ways to remember them years after their disappearance.
We can even pass on the life lessons that our grandparents first passed on to us. These memorial tattoos can therefore be ideal "excuses" for telling the family story because body art is often steeped in history.
3. Memorial Name or Phrase Tattoo Deisgn Idea for Men and Women
Some grandparents are also remembered for their witticisms or ideas. Their peculiarities, those things that only they said and which have been their special mark in life can also be good subjects for memorial tattoos.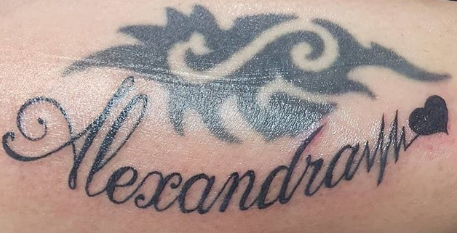 @miina.ink via Instagram
Sentences they used to say, funny or deep. Everything is worth, as long as it reminds us of our loved one and most of his life. As we have already said, it is also possible to get a memorial tattoo of the phrases transmitted by our grandparents.
This last option is undoubtedly magnificent. A phrase which was constantly present in us, at every stage of our life, and which was transmitted to us by our grandparents, is a very touching way of paying homage to them on a daily basis. After reading this article, you may want to view some inktells' memorial tattoo stickers. Come and get some!
---