Coolest Neck Tattoo Design Ideas for Men and Women in 2020
The neck area is a very sensitive place, but it is also a very beautiful area where tattoos of all kinds can be added . There are tattoos that are a simple detail that is even hidden behind the ear, while others cover the neck completely. Each person can find their own special neck tattoo.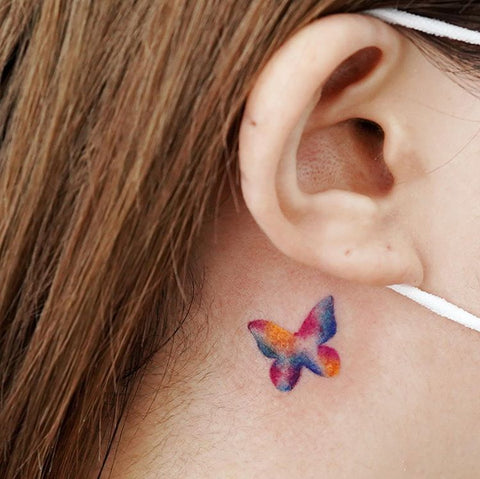 @tattooist_dal via Instagram
In this post we are going to see a few tattoos on the neck , since there are many ways to put them. In this area you can make wide tattoos but not too long. Some of them adapt perfectly to the shape of the neck and we must not forget that tattoos in this area are a growing trend.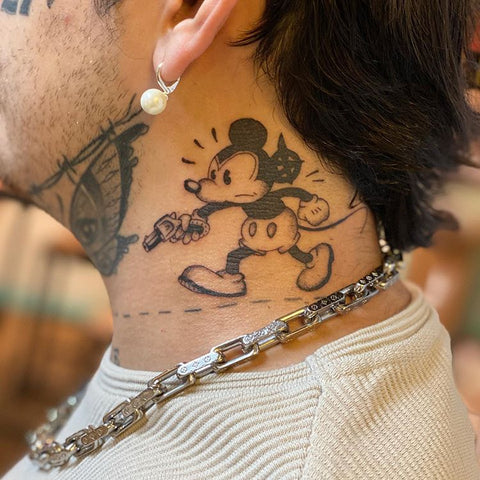 @hiphopsprayer via Instagram
→Fine Cross Tattoo Design Ideas for Men and Women
→Cute Tiny Tattoo Design Ideas for Girls or Men
Large neck tattoo designs for men and women
We see these large tattoos that occupy the entire neck more and more, so it can be said that we are facing a trend. But a trend that fans of tattoos follow , since they are very visible and large. These are usually tattoos that men get, but there are many women who also dare with this idea. These tattoos can cover the entire neck, the front or the back. There are many who use animals such as the eagle or wings to visually surround this area. Without a doubt this type of tattoos are the most used.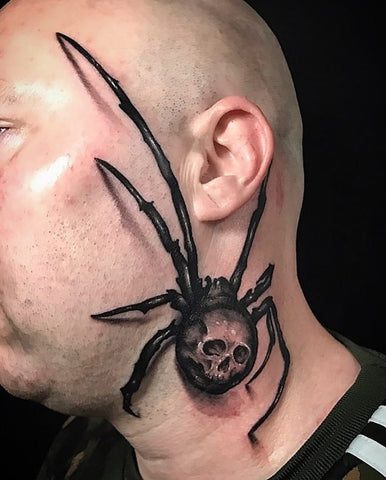 @bharpertattoo via Instagram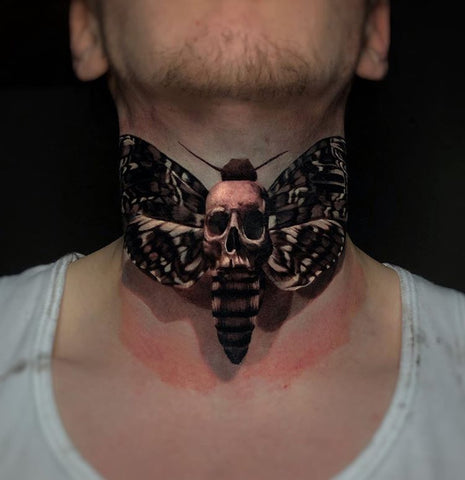 @ivankacollado_112 via Instagram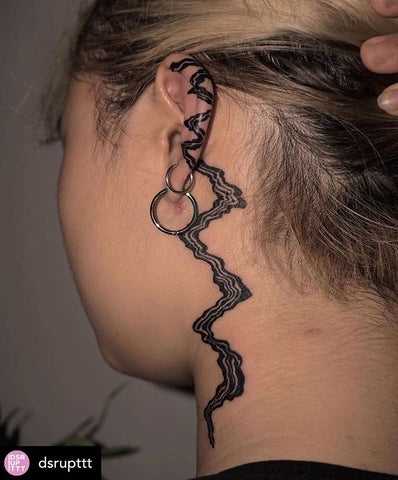 @kiryu_tattoo via Instagram
MORE ARTICLES:
→Best Mountain and Beach Tattoo Design Ideas for Men and Women
→Fine Thigh Tattoo Design Ideas for Men and Women
→Special Tree of Life Tattoo Design Ideas for Men and Women
Tattoo designs with small details for men and women
Although large tattoos that stand out in the neck area are carried, it is also possible to find small tattoos that are details in this area. This is a great place for a tattoo because we won't see it constantly but it will stand out on a daily basis.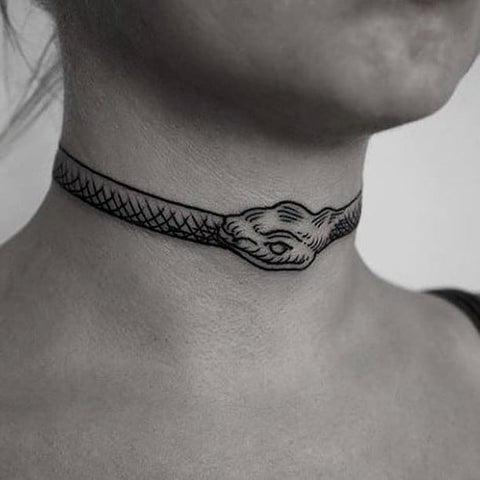 @sva.ttt via Instagram
---