Anime One Piece Tattoo Design Ideas for Men and Women in 2020
The tattoos One Piece are based on one of the most famous Japanese animations.
Do you want to be inspired by some ideas or know the series? Keep reading to know more!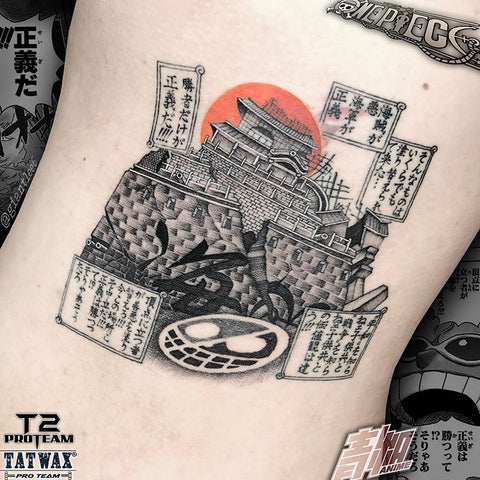 @giantlee6 via Instagram
The Story of One Piece
It would be impossible to summarize the entire history of One Piece in so few words, but let's try: this manga follows the adventures of Luffy, a young man who wants to be king of the pirates who ate a fruit as a child by accident that turned him into a rubber man. He and his varied crew will try to get a legendary treasure called One Piece.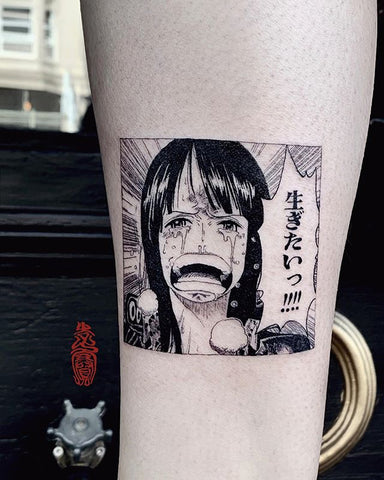 @saili_ink via Instagram
One Piece has the honor of having achieved a lot of records, since it is one of the best-selling manga in Japan, as well as the longest-running (it has been drawing since 1997 and it has just been announced that it has entered the final arc, more than twenty years later!).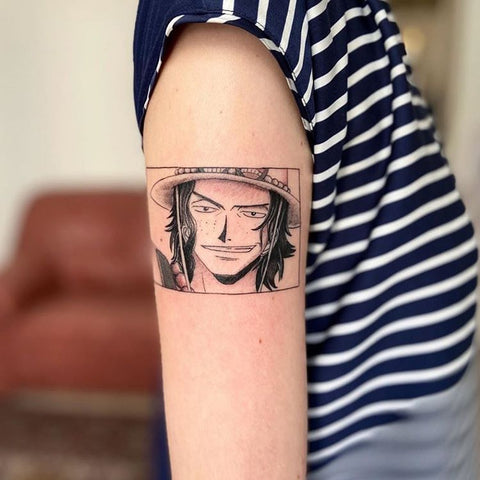 @gomentattoo via Instagram
GET SOME TATTOO DESIGNS FROM INKTELLS:
→Halloween Skull Vampire Glow in the Dark
→Halloween Decals Pumpkin Skull Glow in the Dark
→Halloween Colored Decals Cute Glow in the Dark
→Halloween Pumpkin Bat Spider Glow in the Dark
Inspirations for Tattoos
Both for their longevity and for their quality, One Piece tattoos are ideal to wear on your skin, surely if you are a fan you will have grown up with Luffy and his gang.
@guilhermevargastattoo via Instagram
You have a ton of possible designs to draw inspiration from, for example, the crew members (Luffy, Nami, Zoro, and the rest of the Straw Hats members), the ships they use on their adventures, and even mythical scenes from the manga or anime.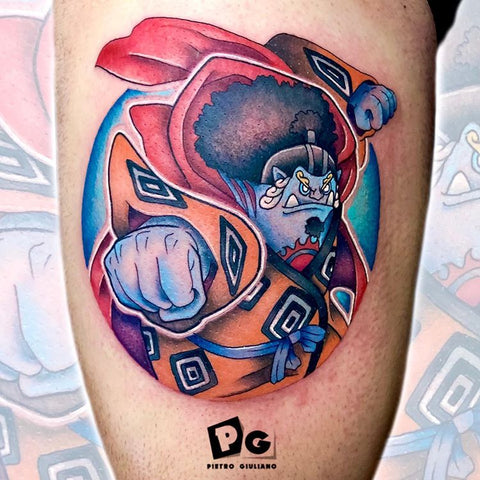 @petergoldtattooer via Instagram
In fact, one of the things you might think about when considering which tattoo you fancy is whether you want to follow the style of manga or anime. Although very similar, a style that copies hand-drawn drawings can add a lighter and more moving touch to the tattoo.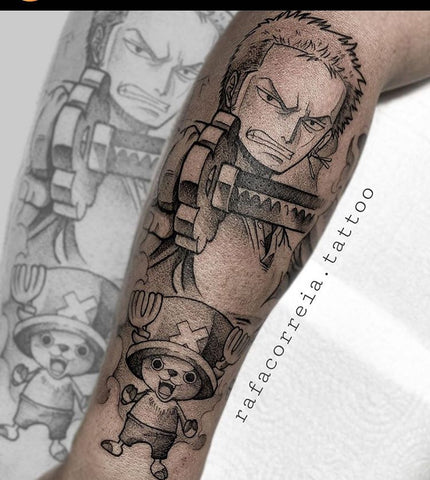 @rafacorreia.tattoo via Instagram
Finally, opt for a color design to show the eye-catching and fun world of One Piece.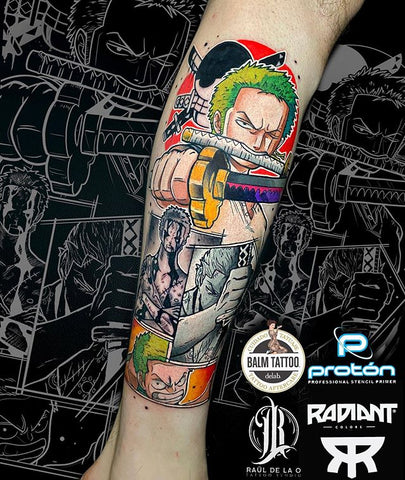 @raul_de_la_o_tattoo via Instagram
One Piece tattoos can be based on a lot of different ideas from this long-lived series, right? Tell us, do you have a tattoo like this? How is it? Let us know in a comment!
YOU WILL ALSO LIKE:
→Anime Naruto Tattoos Design Ideas for Men and Women in 2020
→Top Tattoos Inspired by Movies for Men and Women in 2020
→Exquisite Diamond Tattoo Designs for Girls
→TATTOOS FOR GIRLS HAVE BEEN BREAKING SCHEMES
---