Best Seashell Tattoo Design Ideas for Men and Women
Those who have grown up near the sea cannot live without it, and it is that they end up creating a bond with it. There are many people who enjoy the sea and everything it offers us, so there are many tattoos that are inspired precisely by this marine world. If you like beaches and the marine world, you will surely like these shell tattoos .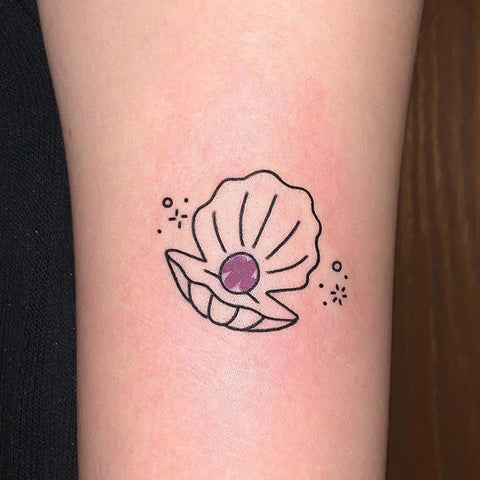 seashell tattoo design of @chiz_tattoo via Instagram
GET MORE TATTOO DESIGNS FROM INKTELLS:
Shells are perfect tattoos to express that love for the sea , and there are many ways to translate them into different tattoos. That is why we find these inspirations that we show you. If you are thinking of tattooing a shell, get a few ideas first.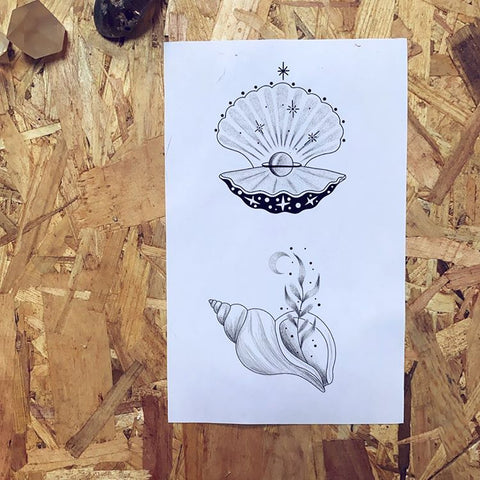 seashell tattoo design of @enna.mama via Instagram
Shell tattoos and their meaning
Shell tattoos are mostly used by women. Shells are a delicate and beautiful element . Its most immediate meaning is to link ourselves with the sea, since they are a symbol that is closely linked to marine life. But the shells also have the meaning of the intuition that we carry within. These shells are usually used by mermaids, which is why femininity is also associated today, hence it is mainly women who decide to get some kind of shell tattooed. On the other hand, if we refer to shells, they have a meaning linked to imagination and communication.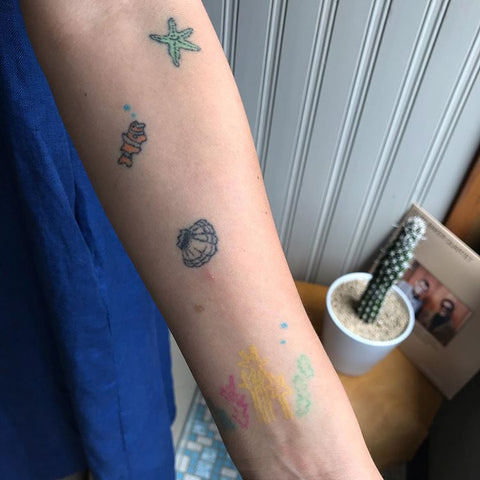 seashell tattoo design of @handpoke_hippi via Instagram
MORE YOU MIGHT LIKE:
→Special Owl Tattoo Design Ideas You Would Like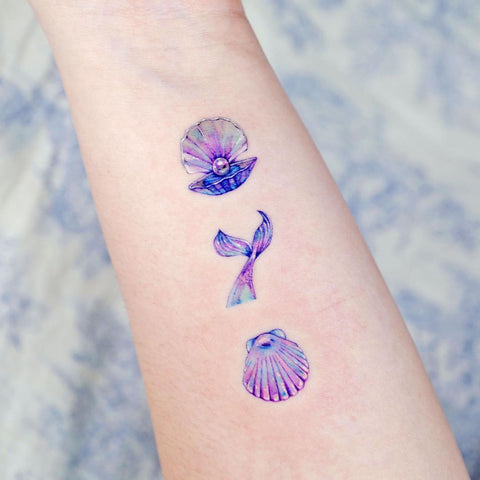 seashell tattoo design of @songe.tattoo via Instagram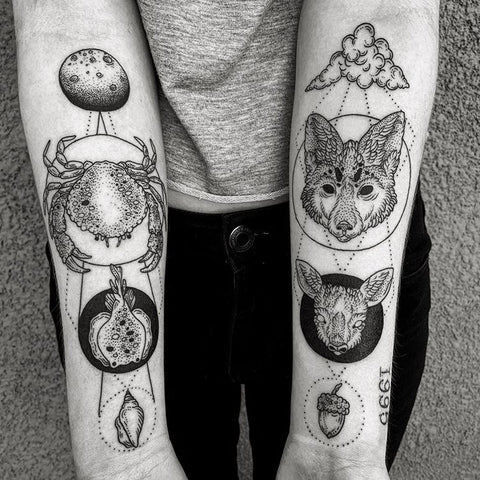 seashell tattoo design of @utility_tooth via Instagram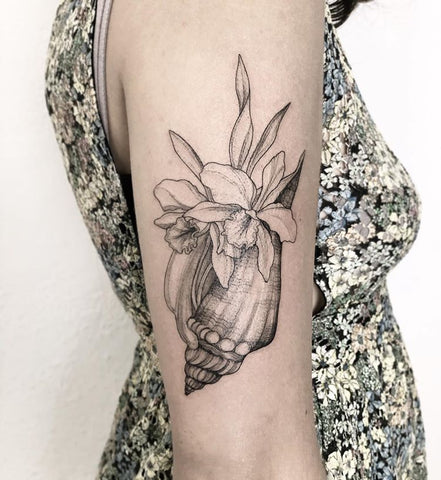 seashell tattoo design of @vv_tattoo via Instagram
MORE ARTICLES:
→Coolest Sleeve Tattoo Design Ideas for Men and Women
---