Tattoo Designs With Ship for Men and Women in 2020
We have talked a lot about boat tattoos, from the designs of paper boats to the elements that make up these tattoos and that are part of the ship, such as the rudders or anchors.
And is that boat tattoos are very popular, thanks to their long history in the West, their symbols and their possible designs. Next, we will see a little the history of this type of tattoos, and the symbolism with which it is related.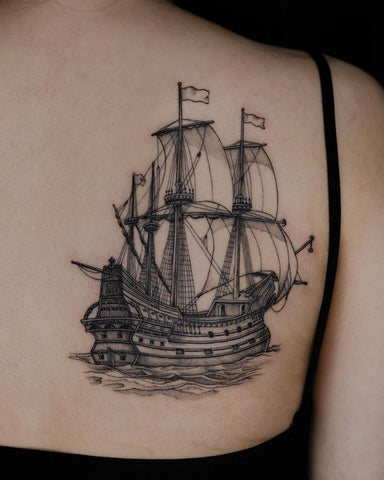 @hanstattooer via Instagram
A little history
Boat tattoos are one of the oldest tattoo designs in the West. As we have already said on other occasions, the art of tattoo landed (pun intended) in these parts with the sailors of the 19th century, who had been in contact with other cultures, such as the Maori, in which tattoos were a form of frequent art among its inhabitants .
The sailors of that time found a source of inspiration in these designs and began to wear their own tattoos , adapted to themselves and their craft. Thus, a mixture of superstition and pride was what caused them to use one or the other designs.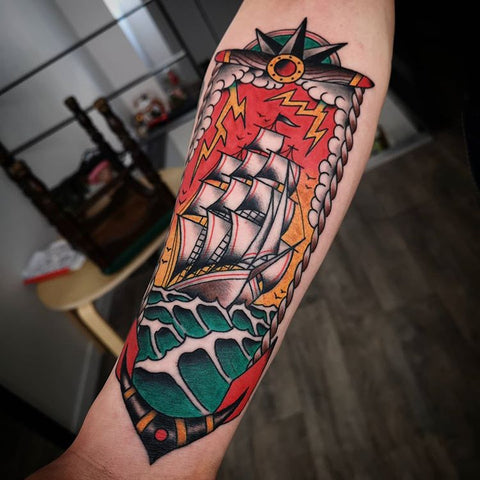 @john_stone_tatouage via Instagram
GET SOME TATTOO DESIGNS FROM INKTELLS:
Superstition and pride
There are a large number of sailor tattoos based on superstition, such as tattoos with a rooster and a pig, which are believed to protect against bad luck .
In the case of the ship, its symbolism is closely related to the pride of belonging to this trade. It is very likely that the tattooed ship chosen resembled the one the sailor served. In fact, even today it is common for those who serve in the navy to tattoo these types of designs, but with a more modern touch. In addition, the ship can also mean that the person who carries it has reached Cape Horn, which is obviously also a source of pride.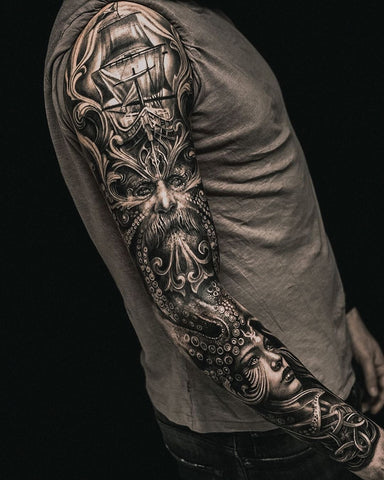 @mumia916 via Instagram
Boat tattoos are an excellent option for those who have an inordinate love for the sea and for those who actually work on it. Tell us, do you have a tattoo like this? Did you know all its history? Remember that you can tell us what you want, you just have to leave us a comment!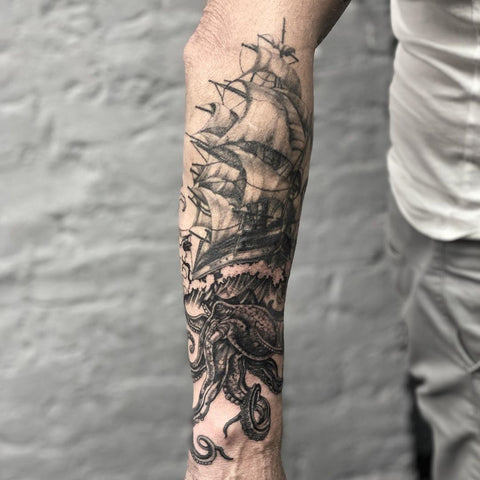 @joshwilding via Instagram
YOU WILL ALSO LIKE:
→Unique Number Tattoo Design Ideas for Men and Women in 2020
→Fragile Cherry Blossom Tattoo Design Ideas for Men and Women
---