Coolest Sleeve Tattoo Design Ideas for Men and Women in 2020
The tattoo sleeve on the arm are very cool, and we talked about them at other times , but such an interesting and a result can be spectacular theme that goes a long way.
In this article we will look at some sleeve tattoos on the arm and talk about some technical aspects that are worth considering before venturing out with one.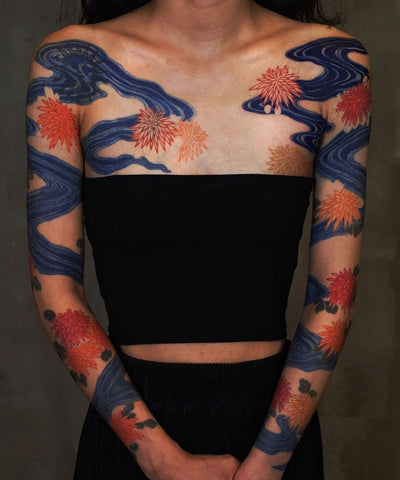 @moon.cheon via Instagram
There are two main types of sleeve tattoos on the arm or rather a fundamental difference between one and the other : a sleeve tattoo is not the same as having an arm full of tattoos. That is, one can plan his sleeve tattoo together with his tattoo artist so that the theme is uniform in his tattoo or he can fill his arm with tattoos, combining them or not.
Also, within the "planned" sleeve tattoos, so to speak, there are half sleeve tattoos and quarter sleeve tattoos , which, as you can imagine, occupy half or a quarter of your arm. The most common, by the way, is that they are done on the upper arm, although, as always, there are those who choose the opposite side.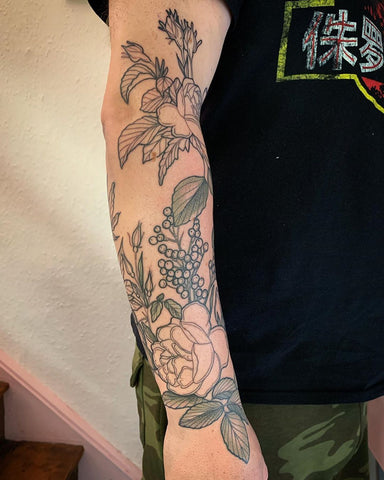 @justjentattoos via Instagram
Since tattoos of this style (the planned ones) are a tailor-made design between the tattoo artist and the client, they can take weeks to months or even years to complete. As you can imagine, they are so large that it is impossible to make them in one sitting!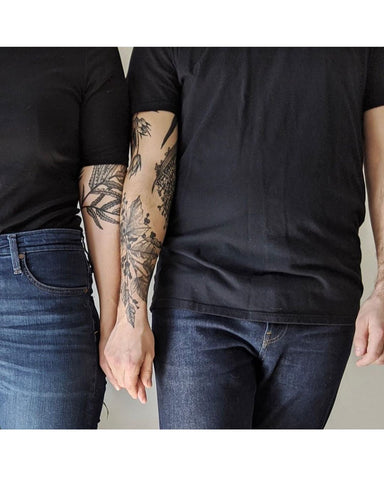 @poisyn_ivyy via Instagram
Therefore, if you want to get a tattoo of this style, it is better that you get used to the idea that it will be something that will require your time, your money and your commitment so that the final result is spectacular.
Sleeve tattoos on the arm are a cool one and increasingly popular, right? Tell us, do you have a tattoo like that? Do you have any questions we can answer? Remember that you can tell us what you want if you leave us a comment!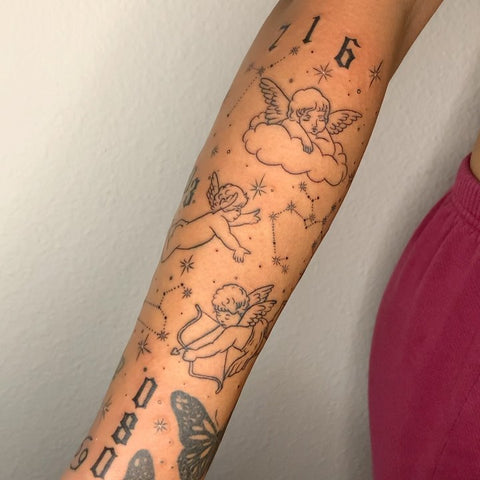 @paperrcutt via Instagram
YOU WILL ALSO LIKE:
→Best Colorful Jewelry Tattoos for Girls in 2020
→Awesome Neck Tattoo Design Ideas for Men and Women
→Personalized Spine Tattoo Design Ideas for Girls/Women
→Matching Best Friend Friendship Tattoo Design Ideas for Men and Women
---