Top Tattoos Inspired by Movies for Men and Women in 2020
The tattoos movie are perfect for those who want to build on the seventh art to find your next design. They tend to be detailed designs with a great sentimental charge for the wearer.
In this article we will see how to get the most out of movie tattoos . Thus, our piece can become unique despite being based on something very famous.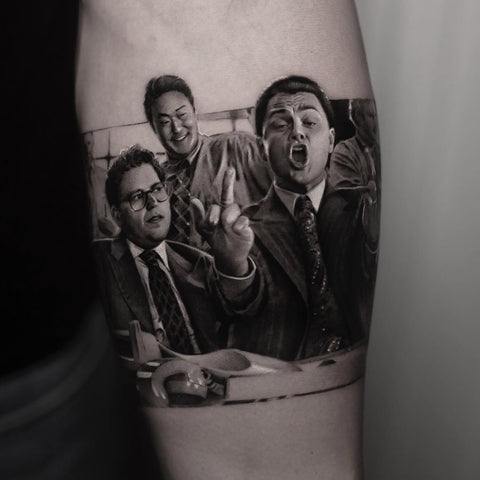 @inalbersekov via Instagram
The design of movie tattoos
To be inspired by a good design for this type of tattoos, you have the entire history of cinema at your disposal. Of course, the movie you choose has to be something special for you. The films of our childhood (not necessarily cartoons) with very recognizable elements are especially popular.
For example, of the Cheshire cat from Alice in Wonderland , the flying monkeys from The Wizard of Oz or the Auryn from The Neverending Story. Still, these items can present a problem: they are not personal enough and you may find more people wearing it.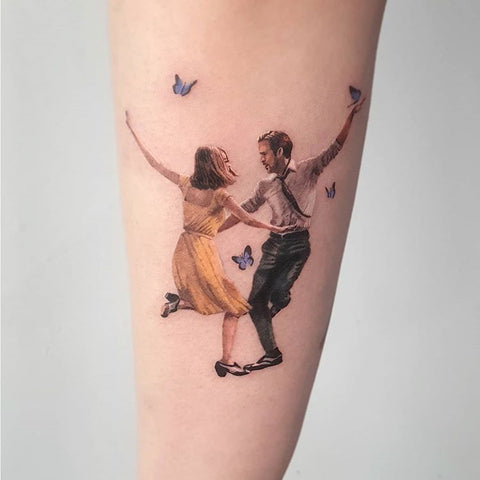 @jiro_painter via Instagram
Your personal touch to movie tattoos
One of the tricks to give your personal touch to these types of tattoos is… find a tattoo artist with whom you get along. Customizing a tattoo is no small feat, although luckily there are many professionals up to the task.
For example, in my case I wanted a Neverending Story tattoo that reflected my love of books. In discussing it with my tattoo artist, we settled on a simple black and white design for the forearm. The ivory tower emerges from a book and behind, almost unseen, is Fújur flying. Without the help of a professional who can visualize and take advantage of our ideas, the result would have been much different.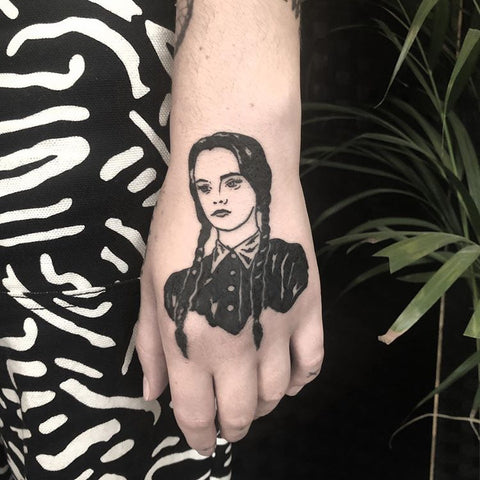 @kerrtattoo via Instagram
We hope this article on movie tattoos has inspired you. Tell us, what is your favorite movie? Have you ever considered getting a tattoo of her? Tell us!
GET MORE TATTOO DESIGNS FROM INKTELLS:
→Pop Halloween Panda Tattoo Sticker
→Emoji Temporary Body Tattoos Decals for Kids
→Elephant Ganesha Tattoo Sticker
→Colored Snake Temporary Tattoo Stickers
→Dark Blue Triangle Floral Tattoo Sticker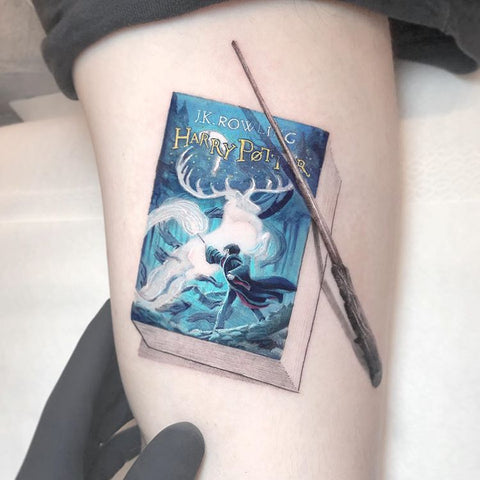 @kozo_tattoo via Instagram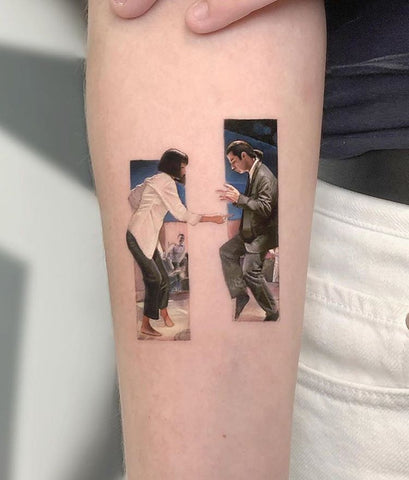 @kozo_tattoo via Instagram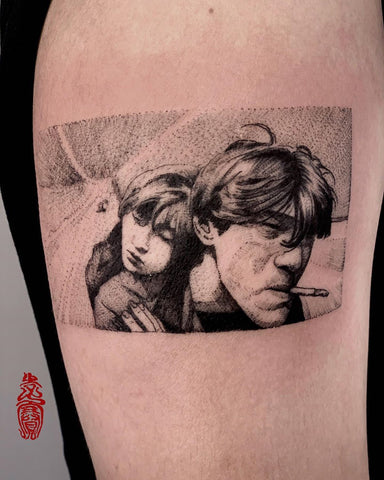 @saili_ink via Instagram
YOU WILL ALSO LIKE:
→Gorgeous and Eye-Catching Large Flower Tattoo Designs for Men and Women in 2020
→Anime Dragon Ball Goku Tattoo Design Ideas for Men and Women
→Personalized Spine Tattoo Design Ideas for Girls/Women
→Exquisite Diamond Tattoo Designs for Girls
---