Cute Tiny Tattoo Design Ideas for Girls or Men
Tattoos are very popular all over the world and more and more people are rushing to tattoo studios to get one. Whether it's designs with cultural significance or permanent vacation memories, many people are now open to the idea of getting a tattoo.
Varieties of tattoos that you can get stuck on your skin are endless and each has its own meaning. In this article, we have chosen to present some tattoos that are very popular today and share with you their meanings. 
Check some inktells' tattoo stickers and you will find that you love these cute tiny tattoos.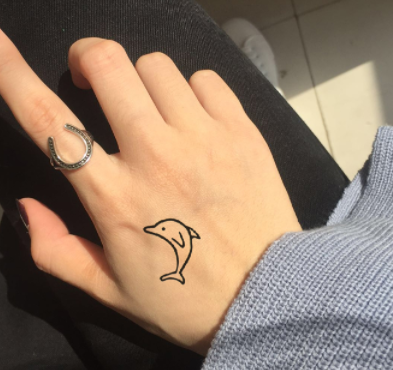 @inktells_official via instagram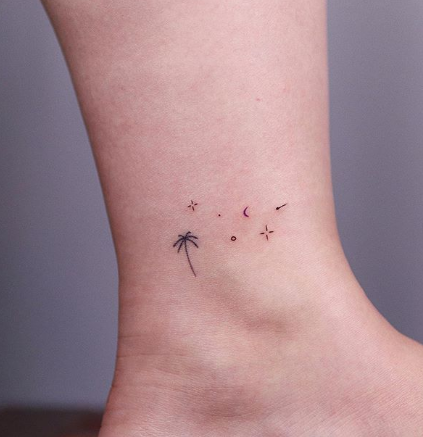 @howdy_tattoo via instagram
Some Types of Tiny Tattoo Design Ideas for Girls
1. Tiny Emoji Tattoo Design Idea for Girls
Emoji tattoos reflect personal humor and mood during the time of the tattoo, as well as personal personality and hobbies. This kind of tattoo is very popular among young women.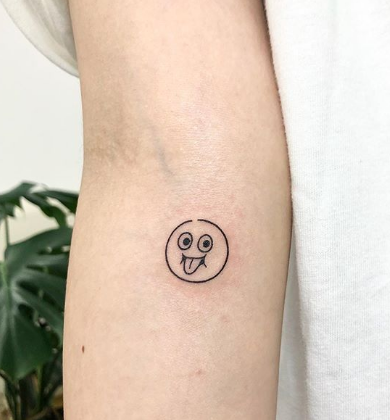 @buoythefishlover via instagram
2. Tiny Heart Tattoo Design Idea for Girls
This tattoo obviously represents love and passion. It is often chosen by couples or those who are in love. To make this kind of tattoo more personal, a name (that of the person you love) is often drawn on the heart. Be careful with this particular option because, unless you are completely sure that you and your partner will always stay together, you might regret that you did.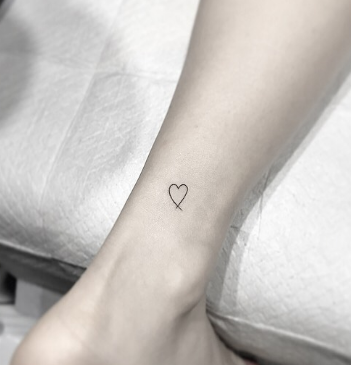 @ddingdong_tat2 via instagram
3. Tiny Butterfly Tattoo Design Idea for Girls
Butterfly tattoos are both complex and emotional. They have different meanings, like the urge to be a free spirit, personal growth, an unstable personality, and short-term physical beauty.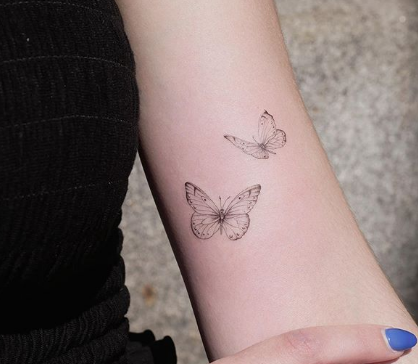 @keyatattoo via instagam
4. Tiny Universal Tattoo Design Idea for Girls
This particular tattoo is a representation of your personality. For many lovers and lovers of signs and stars in general, this tattoo represents their style, their personality and their general outlook on life.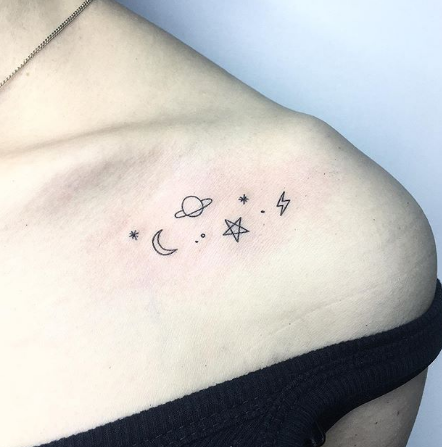 @goatmag via instagram
5. Tiny Sun Tattoo Design Idea for Girls
This tattoo represents life, perseverance, new beginnings and power. This is a perfect tattoo for those who want to start from scratch and leave their problems behind.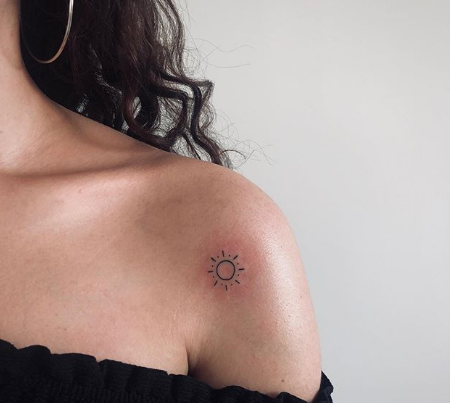 @namelessnessy via instagram
6. Tiny Moon Tattoo Design Idea for Girls
Moon tattoos symbolize life and its many phases. It is a good tattoo for people who feel like they have experienced a lot of different times in their life.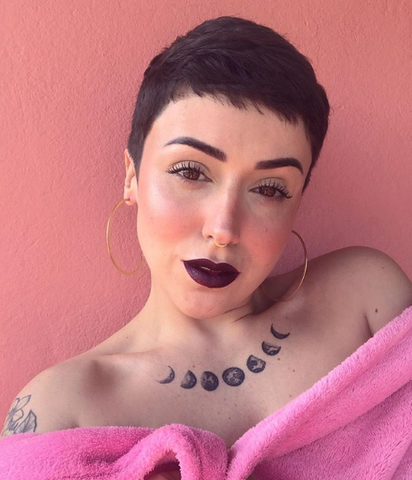 @soucamaleoa via instagram
7. Tiny Tribal Tattoo Design Idea for Girls or Men
Often small and delicate, these tattoos can represent several things such as the warrior or the coming of age. They are worn by members of certain tribes like the Maori of New Zealand or by common people who are just interested in the aesthetics of the designs. It is always advisable to ask your tattoo artist what a tribal design means before you get it tattooed.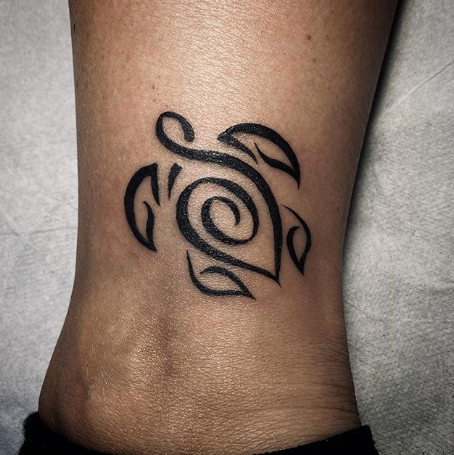 @ouija_tattoo via instagram
8. Tiny Wing Tattoo Design Idea for Girls
This tattoo represents freedom and reminds you that you are a whole person, that no one can own or control. Wings are perfect for those who want to express their individuality and not be swayed by social pressure.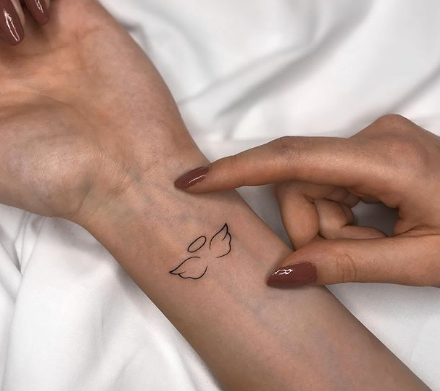 @steff_ink via instagram
9. Tiny Teardrop Tattoo Design Idea for Girls or Men
Originally the teardrop tattoos represented murder, but today they can represent both death and dark.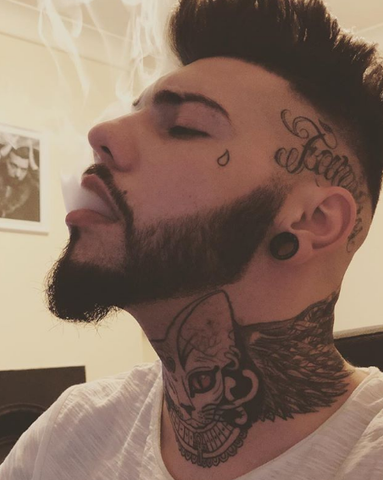 @tamas_alexandru via instagram
10. Tiny Dragon Tattoo Design Idea for Girls
This tattoo represents ferocity, power and mysticism, as well as a strong and determined personality. It can vary in size and many believe that the larger the dragon tattoo, the more powerful your personality. This drawing can also represent jealousy or other negative traits of your personality.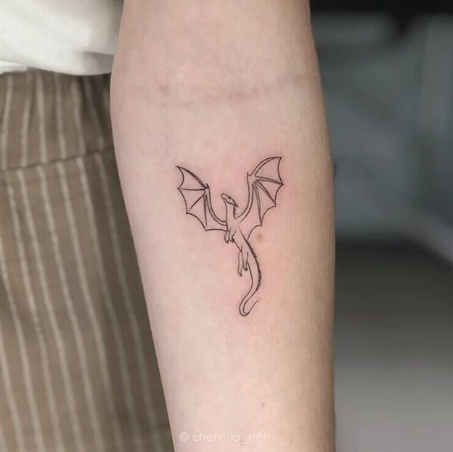 @chernila_nch via instagram
11. Tiny Fox Tattoo Design Idea for Girls
The crafty fox can represent your brilliant mind or just be your favorite animal. Whatever the reason for your choice, this tattoo will always make a big impression.
These tattoos are just a few of the popular designs that exist today. They are a means of personal expression. Many have fallen in love with this art and are less hesitant to get a tattoo on the body.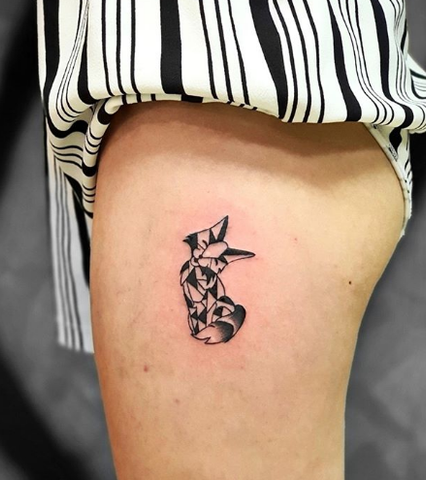 @assaritattoostudio via instagram
12.
 Tiny 
Cross 
Tattoo Design Idea for Girls
This sign indicates the belief of Jesus Christ. The horizontal line represents love, and the vertical line represents God's anger. Cross tattoos could represent sin and punishment.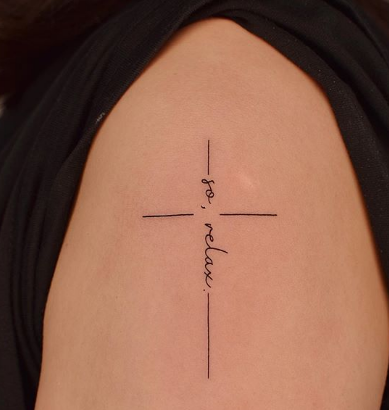 @tattooer_jina via instagram
In fact, there are many kinds of tiny tattoos, depending on the idea of the person who tattooed it. Do you have any patterns you want to get in your mind? Is it a small icon designed by yourself, or a pattern with a special meaning? If you have no idea, you can get some inktells' tattoo stickers and discover their joy.
---