Great Whole Leg Tattoo Design Ideas for Men and Women in 2020
The tattoos on the entire leg are absolutely great , provided they are well made and planned, of course. Whether it's one large piece or several small pieces combined together, this body spot stands out for a number of reasons.
If you are thinking of getting tattoos on your entire leg, then we will talk about the characteristics of this type of tattoos. Keep reading!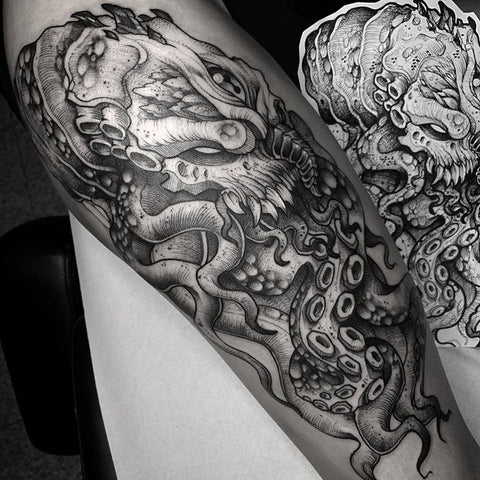 @flesher_tattooer via Instagram
Why tattoos on the whole leg?
Although tattoos on the arm seem more popular, the truth is tattoos on the entire leg are not short. The two are quite similar, since, for example, you can choose a large design or start from a combination of smaller ones .
Also, if you want to look for a plus of discretion, these types of tattoos are easier to hide either with pants or even with stockings.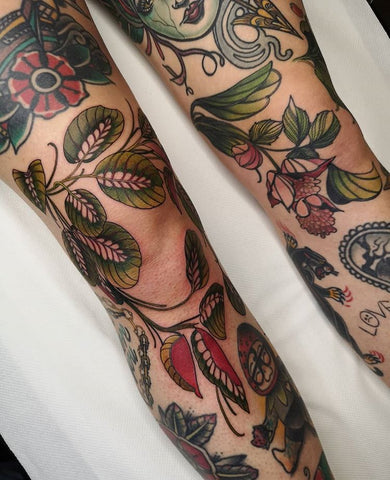 @lucylucyhorsehead via Instagram
GET MORE TATTOO DESIGNS FROM INKTELLS:
→Pop Anglerfish Tattoo Sticker
→Halloween Black White Skull Ghost Glow in the Dark
→Halloween Decals Skull Ghost Cat Glow in the Dark
→Halloween Small Pumpkin Witch Decals Glow in the Dark
→Halloween Colored Stickers Glow in the Dark
The designs that best combine
There are many designs that can match the tattoos on the entire leg. The secret is that due to the shape of this area of the body, the design can be more enveloping, which will make it look more natural and dynamic . For example, if you choose to get some flowers tattooed, the shape of your leg can make them look almost three-dimensional.
And the same for more complicated designs, in which a moving object appears. In short, it is an ideal area to achieve volume or a sensation of movement .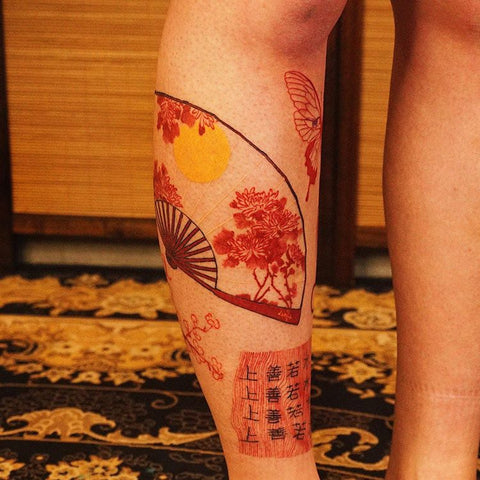 @neosian_ via Instagram
The most sensitive areas of the leg
Although the legs are not characterized by being one of the most painful areas to tattoo, they are more sensitive than it seems. Thus, the areas that are considered most painful are the ankle area, where the skin is thinner and there are many nerve endings, the inside of the leg and the knee area .
We hope this article on whole leg tattoos has interested you. Tell us, do you have any tattoos of this style? Remember that you can tell us what you want in the comments!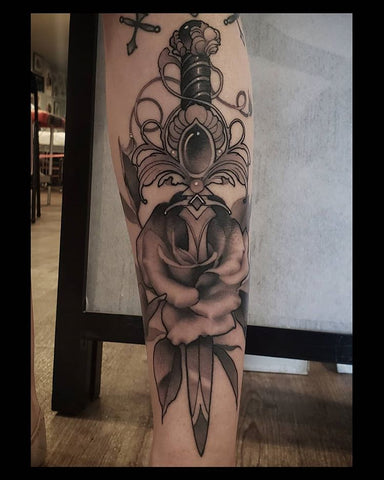 @rebeccablairtattoos via Instagram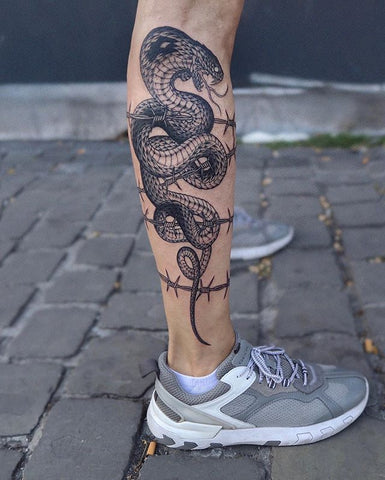 @rvddelvca via Instagrm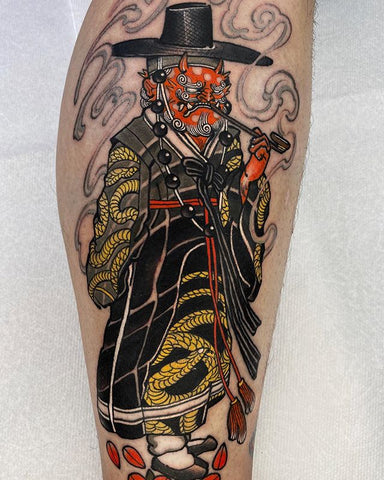 @sulhong_tattooer via Instagram
YOU WILL LIKE:
→Special Word Tattoo Design Ideas for Men and Women in 2020
→Top Tattoos Inspired by Movies for Men and Women in 2020
→Unique Elephant Tattoo Design Ideas for Men and Women
→Unique Name Tattoo Design Ideas for Men and Women
---