Cute Wrist Tattoo Design Ideas for Men and Women in 2020
Getting a tattoo on your wrist seems like a pretty easy decision. Typically, these types of tattoos are associated with small and discreet designs that only take a few minutes under the needle, making them an option that beginners adore.
But, is everything works out perfectly when it comes to getting a tattoo on our wrist? As we will see in this article, there are a number of factors that, although at first glance they may go unnoticed, you should take into account.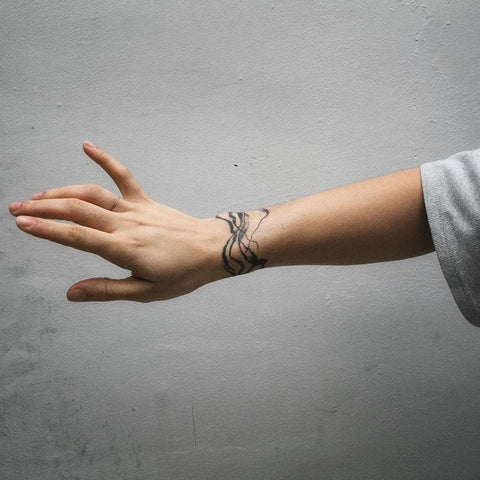 @artistmono via Instagram
A tattoo on the wrist is not as discreet as it appears
Although it is related to discretion due to its small size, a tattoo on the wrist is not as discreet as it appears. Think that the safest thing is that it peeks through the sleeves throughout the year, for example. In addition, it is in a place where you will always see it.
GET SOME TATTOO DESIGNS FROM INKTELLS:
→POP DIAMOND ROSE TATTOO STICKER
→LIFE IS BEAUTIFUL TATTOO STICKER
→DRAGON WITH WORDS TATTOO STICKER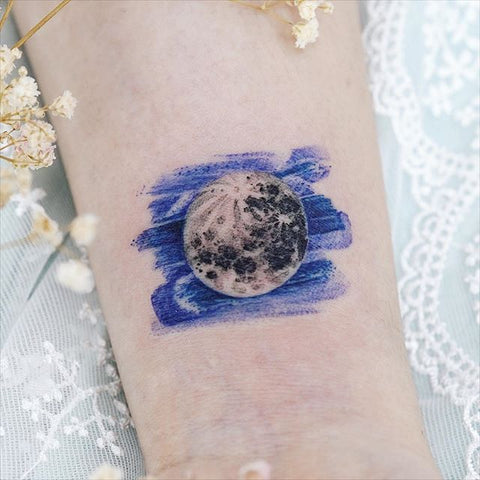 @tattooist_dal via Instagram
Choose the site well
We are talking about the doll, but the doll has many parts. If, for example, you are going to tattoo your entire hand, the upper part of the wrist will necessarily be your option. Keep in mind, however, that the rest of the wrist is able to tattoo, but, having so much mobility, it can make your tattoo deformed and not look so pretty.
To avoid this, choose a part of the wrist below the joint or on the forearm , where they look super nice.
Finally, the joint area takes longer to heal than the rest (due to all the movement we do throughout the day), another reason why it is recommended that you choose the area carefully.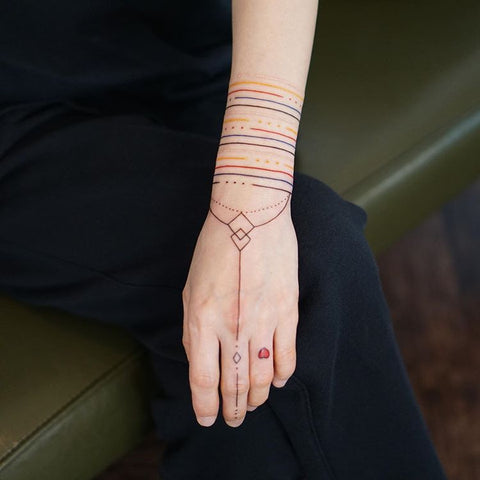 @tattooist_silo via Instagram
Tattoo pain on the wrist
Finally, although a tattoo on the wrist is painful, it is not as painful as in other areas of the body. The most excruciating pain, although brief, will be when the needle touches the bones of your wrist.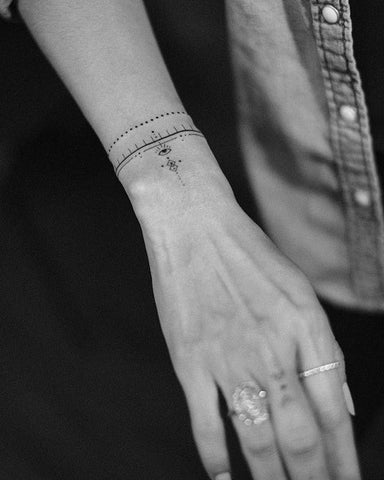 @yeeki_tattoo via Instagram
YOU MAY ALSO LIKE:
→Remarkable Family Tattoos Design Ideas for Men and Women
→Top Thigh Tattoo Design Ideas to Flaunt Your Style
→SPECIAL HIKING TATTOO DESIGN IDEAS FOR NATURE LOVERS
→Best Bird Tattoo Design Ideas in September for Men and Women
---